Sarah Lancashire stars in a tense drama about an abducted child, there's a new teen drama about grief and young adulthood, and it's the final of this year's Operation Transformation . . .
Pick of the Day
Kiri, 10.40pm, RTÉ One
If you missed this when it was first broadcast on Channel 4 a couple of years ago, it's a riveting and superbly-acted drama starring Sarah Lancashire, who's once again superb in a central role.
Set in Bristol, it centres on Kiri Akindele (Felicia Mukasa), a nine-year-old black girl who lives with white foster parents Jim and Alice Warner (Steven Mackintosh and Lia Williams) and their teenage son Si (Finn Bennett).
Miriam Grayson (Lancashire) is a scatty social worker, and one of her roles is to take Kiri to her paternal grandfather Tobi Akindele (Lucian Msamati) for monthly supervised visits.
When Kiri is abducted during her first unsupervised visit, her birth father is implicated as Miriam's bosses suspend her pending an investigation and the tabloids point a collective 'PC gone mad' finger in her direction.
New to Download
I Am Not Okay With This, Netflix
From creator/director of The End of the F***ing World Jonathan Entwistle and the producers of Stranger Things comes a new series based on the Charles Forsman graphic novel of the same name.
This is what's been described as 'an irreverent origin story' (that's me sold anyway) that follows Sydney, a teenage girl (played by Sophia Lillis) who's navigating the many trials and tribulations of high school. And that's just for starters.
As well as all that, she's also dealing with the complexities of her family, her budding sexuality, and mysterious superpowers just beginning to awaken deep within her.
It looks great:
Ending Tonight
Kevin McCloud's Rough Guide to the Future, 9.00pm, Channel 4
In the final programme in the three-part series, Kevin McCloud sends Jon Richardson to the US to see the latest advances in technology that claim to prolong life.
Phil Wang, meanwhile, is off to China to explore how technology is enabling new ways for people to earn a living, even in the most remote locations.
And Alice is in Japan (see below and prepare to be stunned), where she discovers that robots are becoming as advanced as humans.
The Hunting, 9.00pm, RTÉ 2
Here are the final two episodes of the superb and provoctive Australian four-part drama about sexting and cyberbullying among high school students.
Zoe's story comes out to the public, throwing Andy's family into disarray, and she tries to convince Nassim and Amandip to go public too.
Tensions bubble over as the case ends up in court, and Andy's parents are forced to acknowledge what kind of upbringing they have given their son.
Don't Miss
Operation Transformation, 9.35pm, RTÉ One
This year's final episode sees the 2020 Leaders - Andrea Christopher Rea, Barry Rea, Tanya Carroll, Shane Farrell, Lorraine O'Neill - take their transformations to the catwalk.
After being on the Operation Transformation plan for the last eight weeks, their health and fitness transformation has well and truly begun.
And this is where we find out how far they've come in that relatively short space of time.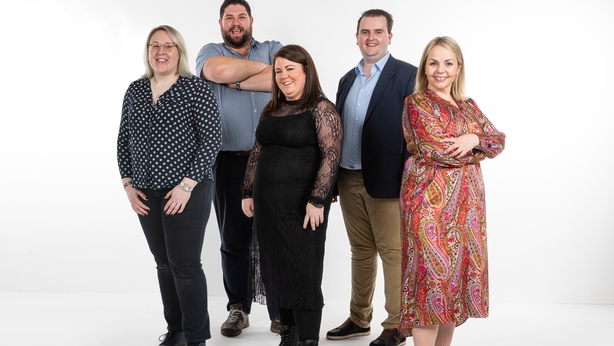 Tabú, 9.30pm, TG4
This week the documentary series looks at Max and Victoria, two young Irish people who have changed their genders, exploring the obstacles they have faced and the challenges they have had to undertake in order to forge their identities.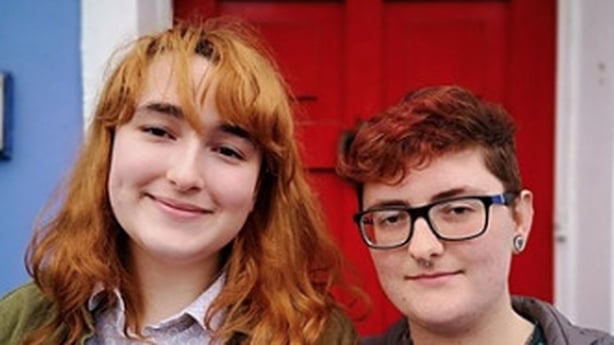 Click here for full TV listings