A heartbroken Daniel pops the question to Bethany in a desperate bid to prove his love to her, and himself.
Daniel Osbourne, played by Rob Mallard, has desperately been trying to mask his grief for his late wife Sinead over the past number of weeks by diving into a relationship with Bethany Platt (Lucy Fallon).
Next week on Coronation Street things are set to spiral even further out of control when Daniel and Bethany attend Sarah Platt (Tina O'Brien) and Adam Barlow's (Samuel Roberston) wedding alongside Beth Tinker (Lisa George). Beth, who is Sinead's aunt, has not been one bit happy about Daniel and Bethany's romance and as tensions spill over at the ceremony she gives Bethany another piece of her mind, accusing her of airbrushing Sinead out of their lives.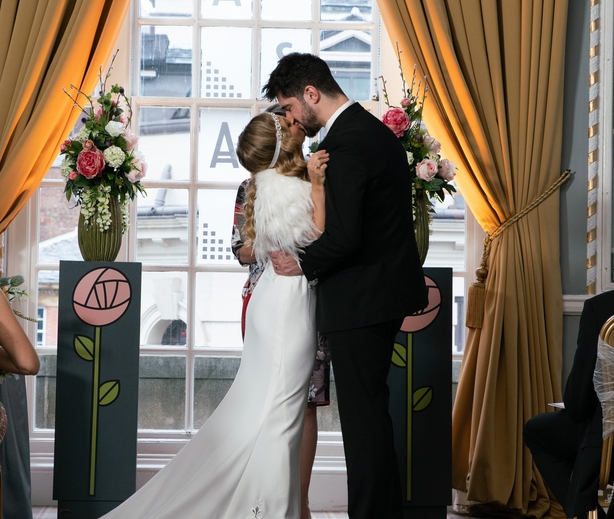 Craig (Colson Smith), Beth's son and Bethany's best friend, also believes that Daniel is still in love with Sinead and is just using Bethany to bury his feelings.
Alarm bells start ringing for Bethany as Daniel gives an emotional best man's speech and she finally starts to realise that her family and friends have been right all along - he is still in love with Sinead.
Fallon explained: "Bethany still really loves Daniel and wants to be with him, but from what her family and Craig are saying, she is starting to realise that he may not be over Sinead.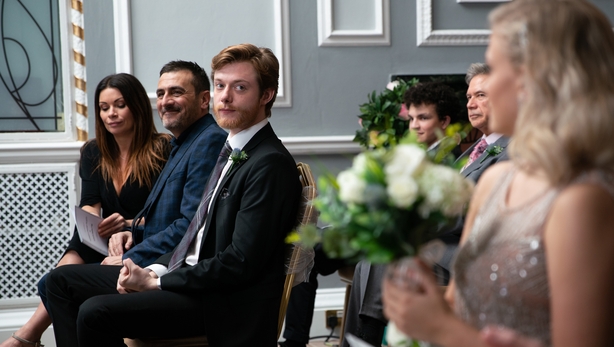 "There are certain moments where Daniel's actions start to make Bethany think that all is not what she originally thought. At the wedding, Bethany feels like his speech is basically all about Sinead. She starts to feel like he is using her to fill a void."
Devastated at the thought of losing Bethany as well, Daniel decides that a grand gesture is the only way to prove his love - and proposes to Bethany.
However it is not a very romantic moment as Fallon revealed: "Bethany is confused because Daniel is really drunk; he is slurring his words and he can't properly stand up. He gets down on one knee like it's going to be some sort of Romeo and Juliet moment with Bethany up high on a balcony but really she is just hanging out of the window!
"When Daniel calls Bethany by Sinead's name, she is really devastated. She realises the ring that he is proposing with is actually Sinead's ring."
These scenes play out before Bethany is due to leave the Street for a new job in London.
Speaking about Bethany's departure from Weatherfield Fallon said: "When the day comes, she is one hundred percent ready to leave. Everything that has happened recently and everything that has happened in Bethany's past just cements in her mind that there is no reason for her to stay.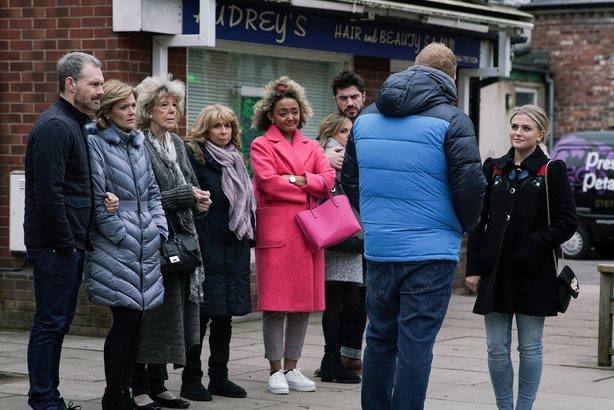 "She needs to go and do this job in London, grab the opportunity and see what happens. Even though she is sad because she will miss everyone, she is ready for a new start."
For Fallon she is going to miss her onscreen family, the Platts, the most. She said: "I started my time at Coronation Street with that family and I ended my time here with that family. My journey wouldn't have been the same if I wasn't with them."
Coronation Street airs on Virgin Media One and ITV on Mondays, Wednesdays and Fridays.