Elisabeth Moss has teased the highly-anticipated fourth season of The Handmaid's Tale, telling RTÉ Entertaiment that "we're really stretching our limits production wise".
The 37-year-old star, who plays June 'Offred' Osborne in the award-winning dystopian drama, admits it's going to be a "big season" for her much-loved character "and for everybody involved".
The new series will pick up after the cliffhanger ending of season three where June sacrificed herself to help the children of Gilead escape. 
Speaking to RTÉ Entertainment, Moss, who is currently promoting new sci-fi horror The Invisible Man, said: "It's definitely looming. We're starting in a little over a week [around February 27]. It's definitely a big season for us, which is partly why it is taking us a second longer. We're trying to do things that we haven't done before.
"We're really stretching our limits production wise. I've been in Toronto since mid-January. I don't usually go out there that early," she said.
"It's going to be a big season for June and for everybody involved. We're in a lot of locations, we're on the move. It's exciting but it's big!"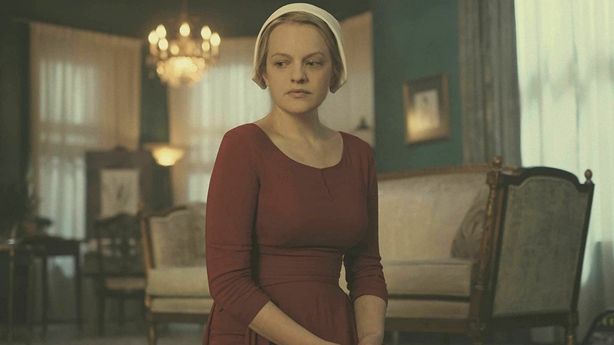 The Invisible Man, which is directed by Leigh Whannell (Saw, Insidious), is a contemporary adaptation of the novel of the same name by H. G. Wells, and is a reboot of 1933 big screen outing which is known for its iconic visual of a man who makes himself appear visible by wrapping his head in bandages and wearing dark goggles.
Blumhouse's updated version focuses on Moss' Cecilia Kass, a woman "trapped in a violent, controlling relationship with a wealthy and brilliant scientist."
"I thought the analogy was really quite brilliant," Moss said speaking about the movie's theme of domestic violence. That was all Leigh [Whannell]. It was his idea to turn it into a metaphor for gaslighting, and to tell it from the perspective of the victim.
"I thought that was just so interesting and apparently Jason Blum did too, and hats off to Universal and Blumhouse for supporting that idea," Moss added.
We need your consent to load this YouTube contentWe use YouTube to manage extra content that can set cookies on your device and collect data about your activity. Please review their details and accept them to load the content.Manage Preferences
Blumhouse Productions' business strategies include low budgets and high-quality content which often means a lack of special effects.
"My favourite stuff that we did was the stuff that had no visual effects in it - where you are just looking at an empty corner, or where you feel a presence, or you go in the kitchen and turn on a light and nothing's there, or what you put into a dark room and when you turn on the light it's just a cloak rack - that kind of thing is the most scary to me," Moss said.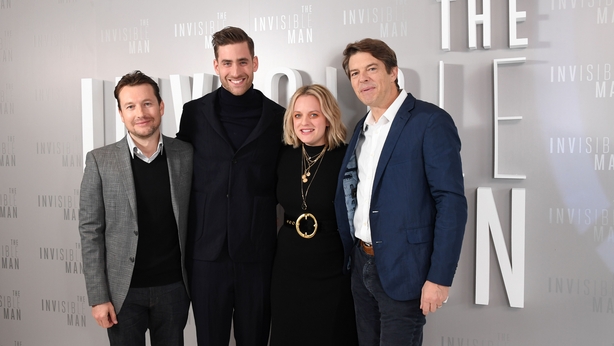 Despite the on-screen scares, the cast including Oliver Jackson-Cohen, Aldis Hodge and Storm Reid, had a frightfully fun experience off-set.
"We did because honestly the whole thing when you are shooting it in person is really silly looking. I think when I saw the film and I saw that it all worked and that it actually was scary and that it looked scary, and things looked real, I was so proud and impressed because when you are doing it in person it looks ridiculous!
"There's nothing scary about the behind-the-scenes footage of this movie. You shouldn't watch it. It just ruins everything. You should watch the movie and not the behind-the-scenes," Moss laughs.
The Invisible Man flies into cinemas on Friday, February 28.