Better Call Saul, Blood and MasterChef all make welcome returns, while new Murder 24/7 follows Essex police as they investigate murders is real time...
Pick of the Day
Better Call Saul: Season 5, Netflix
Following small-time attorney Jimmy McGill as he transforms into morally challenged lawyer Saul Goodman, the prequel to Breaking Bad returns for a fifth run, with episodes - as in previous seasons - dropping one at a time on Mondays.
One of the show's great strengths is its ensemble cast and Bob Odenkirk, Jonathan Banks, Rhea Seehorn, Patrick Fabian, Michael Mando, and Giancarlo Esposito all return as Jimmy McGill/Saul Goodman, Mike Ehrmantraut, Kim Wexler, Howard Hamlin, Nacho Varga and Gus Fring.
On top of that, Tony Dalton - who appeared in the final three episodes of season four as Lalo Salamanca - is promoted to the main cast for the fifth season.
Even more good casting news is that Breaking Bad actors Dean Norris and Steven Michael Quezada will reprise their roles as Hank Schrader and Steven Gomez, along with Robert Forster, who will appear as Ed Galbraith.
S'all good, man!
New or Returning Shows
Masterchef, 9.00pm, BBC One
Out of the thousands who applied, 60 amateur cooks have made it through to compete over five weeks of heats on the latest run of MasterChef.
With six contestants in each heat and only four aprons up for grabs, the battle is going to be fierce from the offset.
The contestants get their first chance to win an apron by cooking their signature dish – a plate that shows John and Gregg who they are as a cook and how good they can become.
Murder 24/7, 9.00pm, BBC Two
Filmed with Essex Police, this brand new series follows murder investigations in real time, from the critical first few days right through to arrest and conviction.
Across three murder cases, spanning five episodes and stripped across two weeks, Murder 24/7 will take viewers behind the blue line to the heart of the police investigation in an unprecedented level of detail.
Episode one follows the investigation into the murder of 36 year-old Courtney Valentine-Brown, who was found stabbed in a flat in Southend-on-Sea.
Food Unwrapped, 8.30pm, Channel 4
Kicking off this new run, Jimmy Doherty heads to Paris to find out why baguettes go stale so much faster than a sliced loaf.
Meanwhile, Matt Tebbutt's in Italy to meet some of the most pampered livestock in the world. He's investigating why buffalo mozzarella is much more expensive than cow mozzarella. Also: Briony May Williams discovers the surprising secret to how mushy peas get mushed.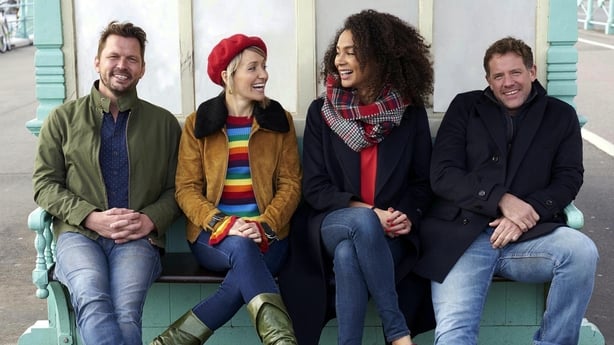 Celebs Go Dating, 9.00pm, E4
The celebrity dating agency returns for a new season with six more single celebs on the hunt for love with the help of dating experts Paul C Brunson and Anna Williamson.
They welcome their toughest clients yet with the likes of Dean Gaffney, Love Island's Amy Hart and TOWIE's James 'Lockie' Lock. In this first episode, the celebs take control at the VIP mixer, but the agents still have a big surprise in store.
The Sex Clinic, 10.00pm, E4
The Sex Clinic reopens its doors to help young people get their sex lives back on track. First in line is Marco who's desperate for an STI test after discovering a worrying lump on his penis.
Next in the clinic is Harriette, whose self-esteem has taken a hit after a recent break-up. She has come to clinic to have her dry vagina checked over.
Ending Tonight
White House Farm Murders, 10.00pm, Virgin Media One
The evidence is examined as Jeremy's trial begins, with dramatic and conflicting witness testimony being given before the jury and the packed public gallery, and the jury give their verdict on what really happened that fateful night at White House Farm.
Don't Miss
Blood, 9.00pm, Virgin Media One
The psychological drama starring the great Adrian Dunbar is back for a second season.
Jim returns home to find his daughter has contracted the same illness as her mother. Meanwhile, his attempts to reconnect with his family only cause them more pain.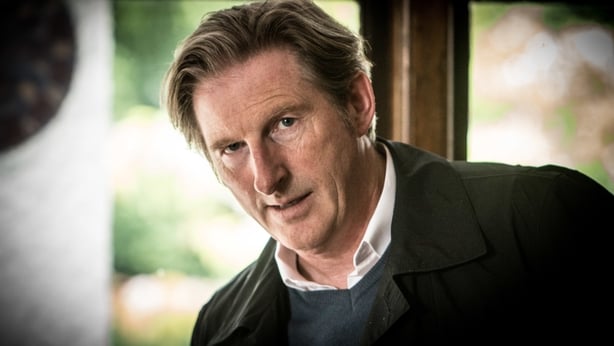 Click here for full TV listings