Sinéad O'Carroll and Ryan McShane have been eliminated from Dancing with the Stars, after facing off against Lottie Ryan and Pasquale La Rocca in the dance-off.
Strictly Come Dancing judge Darren Bennett, who was filling in for Julian Benson, said he didn't think either couple deserved to be in the dance-off tonight, saying they both danced "amazingly well" but when it came to making his decision, he chose to save Lottie and Pasquale.
Brian Redmond was up next and likened the decision to picking his favourite child, but also chose to save Lottie and Pasquale.
Lorraine Barry agreed with her fellow judges, before commending how well both couples danced on the night.
As it happened:
Lottie Ryan performed the American Smooth to Big Spender. Having topped the leaderboard last week, she had a lot to live up to, and she rose to the occasion.
Lorraine hailed her performance as "the way to open the show" saying Lottie "absolutely delivered tonight."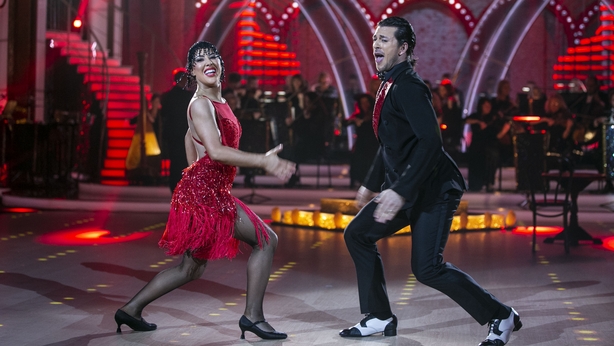 Darren said, "I watch everything in minute detail and it was perfect" adding that she was "first class."
Brian Redmond got technical, adding, "Fabulous as always when you're out of hold, just very good when you're in hold"
Next up was Sinead O'Carroll dancing the Tango to Sweet Dreams.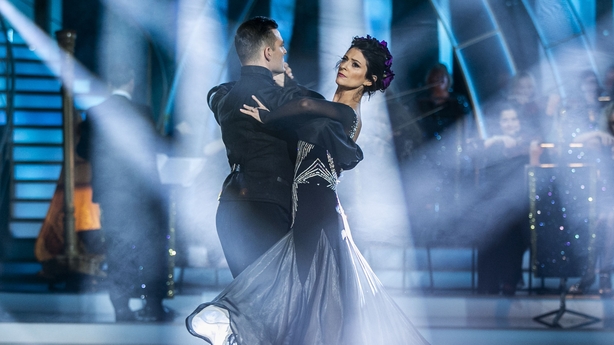 Darren applauded her "very, very good tango" with Brian adding that she was "lovely and graceful across the arms."
Lorraine said, "For me, it had this sense of a bold-bodied tango, and I liked it very much."
Fr. Ray Kelly brought the Salsa to the dance floor with Feeling Hot Hot Hot.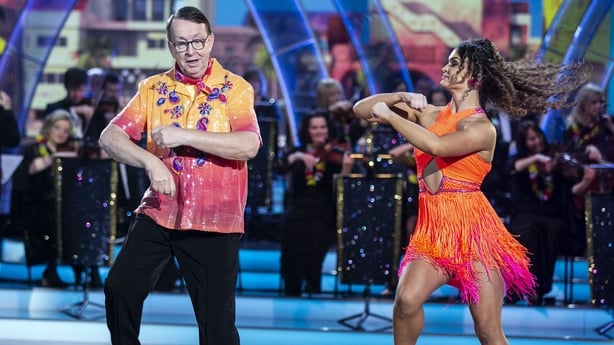 Brian joked, "You started the piece playing the lost tourist and you proceeded to be the lost dancer" before adding, "You got all the salsa steps in there, we just celebrate that at least."
Lorraine "It wasn't an authentic salsa" but said it was pure "entertainment" and Darrren quipped that it was "Not Hot Hot Hot, more Luke Warm Warm Warm."
Dancing the Viennese Waltz, Grainne Gallanagh got very high praise from the judges, with Brian in particular singling her out as a stand-out from Dancing with the Stars throughout the years.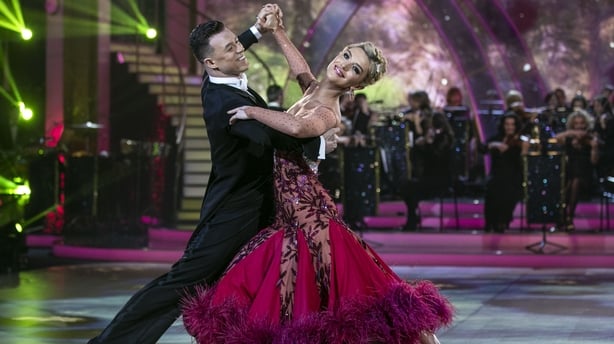 He hailed her footwork as "immaculate" and also used words like "phenomenal" and "unbelievable."
Lorraine labelled the dance a "masterclass in the Viennese Waltz" and said,"This was brave to do, but not just brave, it was brilliant."
Darren likened her to Cinderella and said it was a "game-changing performance for you."
Aidan Fogarty donned a bolero for his Pasodoble tonight.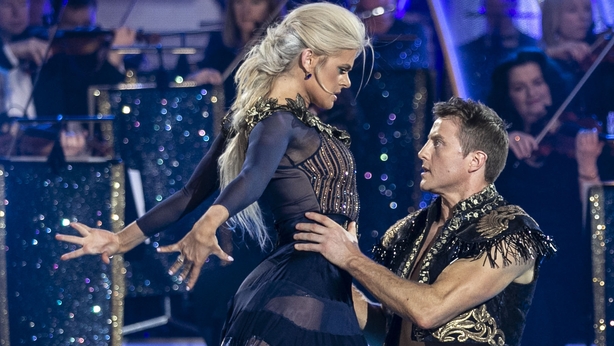 The judges were constructively critical of his performance, with Darren saying, "It was an explosion of expression and masculinity from start to finish" but said it also "went a little bit stiff for me."
Lorraine agreed saying, "You certainly made an impact but it needed more moulding and blending in" and Brian said "for a non-dancer coming into the show you are continuing to grow and develop."
Mary Kennedy danced the Tango this week and was commended on her "continued improvement" by Brian.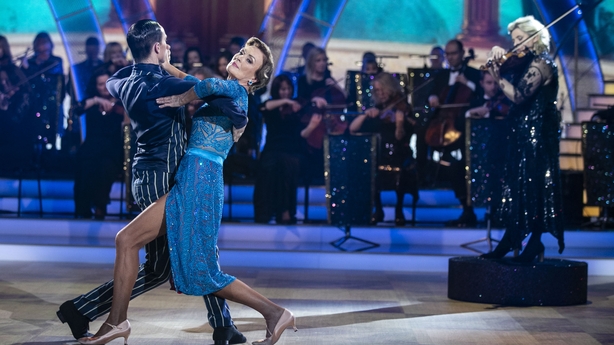 He added that her moves were "subtle but very nice" and praised it as "certainly your best dance so far."
Lorraine said, "This week you've upped the stakes" and in her technical comments she said, "I see an improvement in the upper line"
Darren described it as "a decadent and intimate tea dance"
Ryan Andrews brought emotion to the dance floor as he danced to David Bowie's Life on Mars.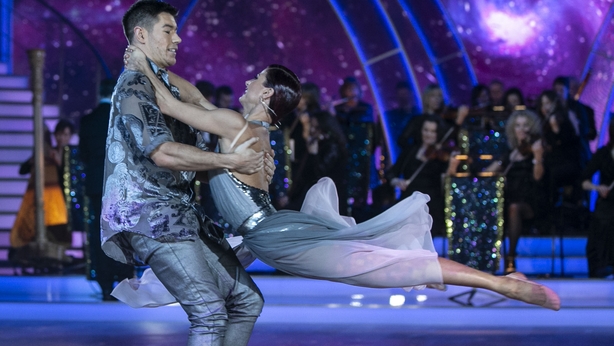 Lorraine sounded emotional saying, "I'm quivering a little bit here, this is an extraordinary piece of art-form."
Darren said it far exceeded his expectations that went with dancing to a song like this, and Brian said, "To create emotion through dance requires real talent."
Brian concluded his remarks by saying "as a performance that was out of this world."