RTÉ 2FM presenter Eoghan McDermott used his time on Friday's Late Late Show to appeal once again to people to be kinder to each other online and in everyday life following the death of broadcaster Caroline Flack.
Flack was found dead at her flat in London last Saturday at the age of 40. She had recently been charged with assault, following a row at her home with her boyfriend Lewis Burton and was due in court on March 4. She had pleaded not guilty to the charge.
Her death has prompted questions about the pressures faced by celebrities and how they are portrayed in traditional and social media.
McDermott told host Ryan Tubridy that he had met Flack while working on a radio show in London and had screen-tested with her for music series The Xtra Factor when her co-presenter Olly Murs left the programme.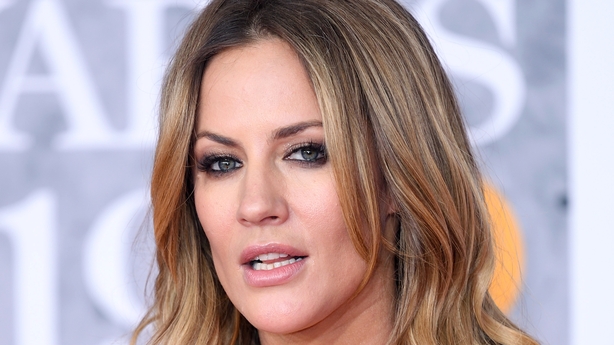 He said although they weren't "super-close friends", he and Flack stayed in touch and saw each other a couple of times a year. When McDermott started working as a narrator on Love Island Australia last year he met her again in Majorca, as she "talked me through the journey of what was ahead".
"She was really sparky and had this great energy," he recounted, "but she was also quite openly vulnerable." He added that Flack was also "amazing at her job".
When asked by Tubridy if the abuse Flack received online was "relentless", McDermott replied: "Absolutely."
"She was just a girl with a flat in London who did telly, and the media came for her. @eoghanmcdermo on the tragic death of Caroline Flack. #LateLate pic.twitter.com/hMEqGCr98W

— The Late Late Show (@RTELateLateShow) February 21, 2020
"Maybe there's this misconception that as your level of profile rises your ability to insulate yourself from that kind of nastiness rises," he continued.
"She was just a girl with a flat in London who did telly. And the media came for her and she was imperfect - like Laura Whitmore paid a gorgeous tribute to her this week on her [BBC Radio] 5 Live show."
Laura Whitmore pays emotional tribute to friend #CarolineFlack

Read more tributes here: https://t.co/mgnB5FK3sl
Listen to the full programme via @bbcsounds: https://t.co/TsoKQAsCvT pic.twitter.com/0T7QEIqtU5

— BBC Radio 5 Live (@bbc5live) February 16, 2020
"What's the message, Eoghan, that we can take from the horrible death of Caroline Flack?" asked Tubridy. 
"One thing I was encouraging people to do this week was just follow, curate their social media accounts - there's loads of good news accounts out there," McDermott replied. "Find stuff that makes you feel better. And I get like, look, I've said terrible things to Donald Trump on Twitter - I'm the imperfect messenger too, I get it." 
"If you wouldn't like it said to your brother or sister or someone that you would fight for and it's not necessary..." McDermott concluded.
"Like, Caroline Flack was an entertainment presenter and people would come for her, really badly. If you wouldn't like that said about your brother or your sister or someone you'd put yourself on the line for, maybe just try to take a step back and be a little kinder."  
If you have been affected by issues raised in this story, please visit: www.rte.ie/helplines.