If you're going no further than the sofa - and even if you are - here are some tips from the tons of telly worth watching between Friday and Sunday. . .
Pick of the weekend
Ant and Dec's Saturday Night Takeaway, 7.30pm Saturday, Virgin Media One
Expect high energy live entertainment from start to finish as the ultimate feel good show returns to brighten up our Saturday nights, hosted by the incomparable Ant and Dec.
The Pussycat Dolls will join the lads in the first episode of the new season, performing some of their biggest hits in the legendary End of the Show Show with multi-award winning, international singing sensation Camila Cabello as the first Guest Announcer.
New or Returning Shows
Gogglebox, 9.00pm Friday, Channel 4
Britain's sharpest armchair critics return for a new run, sharing more of their insightful, passionate and sometimes emotional critiques of the week's biggest and best TV shows.
Here's a compilation:
Bumps, 9.30pm Friday, BBC One
Here's a new Comedy Playhouse for BBC One written by Lucy Montgomery and Rhys Thomas and starring Amanda Redman.
Sixty two year-old Anita (Redman) is divorced with two grown up kids, and no stork on the horizon threatening to bring grandchildren. Her daughter Joanne (Lisa McGrillis) can't have children and her son Aiden (Seb Cardinal) has zero interest.
After hearing about an Indian woman in her 70s who gave birth to a healthy baby Anita starts thinking: what if she were to do the same thing?
Last Tango in Halifax, 9.00pm Sunday, BBC One
Sally Wainwright's Bafta Award-winning drama returns for a fifth season.
Alan (Derek Jacobi) and Celia (Anne Reid) are seven years into their marriage and, having moved into a desirable bungalow with stunning views across the Calder Valley, they aren't seeing eye to eye.
Gradam Ceoil TG4, 9.30pm Sunday, TG4
The annual celebration of traditional musicians comes live from The Waterfront Hotel in Belfast.
The coverage will include performances from artists such as Laoise Kelly, Seamus Connolly, Josephine Marsh, Sharon Howley, Ned Kelly, Lillis O'Laoire and Beoga.
The show is presented by Dónal Ó Connor and Doireann Ní Ghlacáin.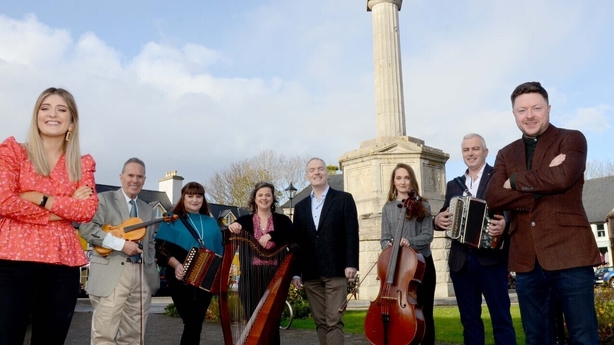 The Disappearance of Crystal Rogers, 9.00pm Sunday, Sky Crime & NOW TV
In the summer of 2015, Crystal Rogers' car was found abandoned on the side of the Bluegrass Parkway in Bardstown, Kentucky.
The 35-year-old mother of five had vanished without a trace, leaving behind a confused and shattered family. One year later her father was shot dead while searching for her.
This true crime documentary reveals a small town shrouded in secrets and haunted by multiple unsolved killings.
New to Download
The Last Thing He Wanted, from Friday, Netflix
A veteran DC journalist (Anne Hathaway) loses the thread of her own story when an errand for her dying father (Willem Dafoe) turns her from author to unwitting subject in the story she's trying to break.
Babies, from Friday, Netflix
Filmed over the course of three years, Babies explores the miracle of the first full year of life through the pioneering work of leading scientists from across the globe. The series examines the epic journey every person embarks on, from helpless new-born to independent toddler.
Gentefied, from Friday, Netflix
Three Latinx cousins navigate their differences as they work to keep their grandfather's taco shop afloat in their rapidly gentrifying LA neighbourhood.
Puerta 7, from Friday, Netflix
A woman (Dolores Fonzi) tries to rid an Argentine football club of the organized crime surrounding it, in this drama created by Martín Zimmerman (Ozark, Narcos).
American Woman, from Saturday, Sky Cinema Premiere & NOW TV
Sienna Miller stars in this poignant drama set in a blue-collar town in Pennsylvania, where 32-year-old Deb's teen daughter goes missing, leaving her to raise her infant grandson alone.
Hot Air, from Sunday, Sky Cinema Premiere & NOW TV
Steve Coogan stars in this satirical jab at the blustering conservative voices prevalent in the rightwing US media.
For twenty years, Lionel Macomb (Coogan) has been the reigning king of conservative talk radio, delighting his fans and enraging his opponents with his angry charisma and caustic wit.
But when his sixteen-year-old niece Tess seeks his help with a family crisis, Lionel is dragged back into the complicated family he had long since left behind.
Ending this Weekend
Love Island: the Live Final, 9.00pm Sunday, Virgin Media One
This show has been seriously overshadowed by the death of former presenter Caroline Flack - but no doubt loads of the show's fans will tune in to see who will become Love Island's ultimate couple.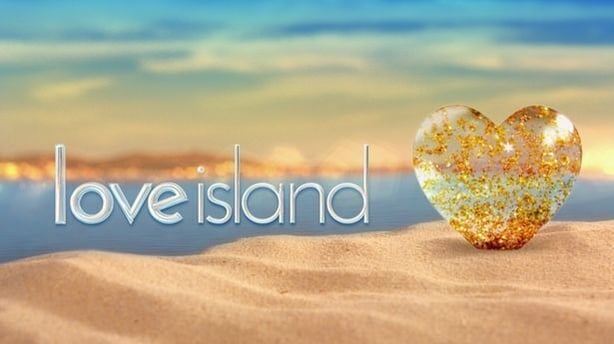 The Graham Norton Show, 11.05pm Friday, BBC One/10.25pm Saturday, Virgin Media One
It's been such a hoot for such a long time, but this show has gone stale and badly needs a makeover.
In the meantime, here are highlights from the current run, with guests including Robert De Niro, Bruce Springsteen, Olivia Colman, Hillary Clinton, Jodie Whittaker, Hugh Grant and Tom Hanks.
Would I Lie to You? 9.00pm Friday, BBC One
Season 13 comes to an end as Rob Brydon, Lee Mack and David Mitchell return for an episode of previously unseen material from the hit comedy panel show.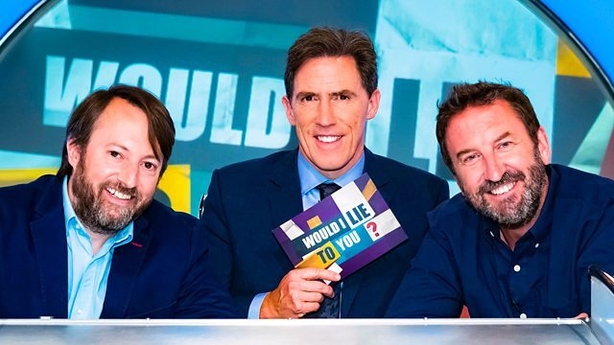 All Walks of Life, 8.30pm Friday, RTÉ One
Deborah Somorin became homeless at the age of 13 and a single mother at just 15. She has since transformed her life, becoming a successful accountant and advocate for single parents.
Here, she joins former President Mary McAleese to discuss her experiences, while walking a beautiful stretch of rural Louth in the steps of St Bridget.
Front Row Late, 11.05pm Friday, BBC Two
Mary Beard hosts the final episode of late-night chat in the topical arts discussion show. This week her and her panel of guests discuss crime and culture.
Call the Midwife, 8.00pm Sunday, BBC One
Sister Julienne (Jenny Agutter) decides it is time to take matters in hand, when a letter arrives from the council saying that they will cut funding to Nonnatus House and no longer pay for their accommodation.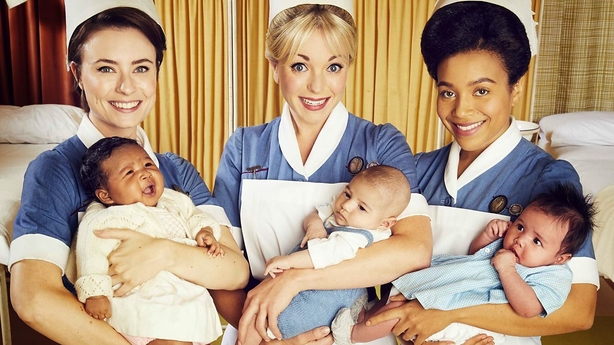 Don't Miss
Intelligence, 9.00pm Friday, Sky One & NOW TV
Created by Nick Mohammed, this is a workplace comedy set in the UK's GCHQ, a kind of weedier, geekier version of MI5, where they tackle international and domestic Cyber Crime from a desktop.
But when a pompous, maverick NSA agent Jerry (David Schwimmer) comes over from the US to join the team, he enlists an inept and tactless computer analyst Joseph (Nick Mohammed) in a power grab that threatens to disrupt the team's ability to combat cyber terrorism.
Weekend movies
To Kill a Mockingbird, 4.35pm Saturday, TG4
If you're one of those people who haven't seen a film older than Jaws, here's a black and white beauty from 1962.
An adaptation of Harper Lee's Pulitzer Prize-winning novel of the same name, it features an Oscar-winning performance from Gregory Peck as Atticus Finch, a small-town Alabama lawyer who defends a black man charged with attacking a local white girl.
The real star of the film though is Mary Badham as Finch's six-year-old daughter Scout.
The Midwife, 10.45pm Saturday, BBC Four
Legendary French star Catherine Deneuve stars in this excellent drama as Claire, who works as a midwife at a maternity hospital that is soon to be shut down.
One day, her late father's former mistress, whom Claire resents for having abandoned him shortly before he died, decides to come back into her life.
Kisses, 11.55pm Saturday, RTÉ One
Here's a fine Irish drama, starring Kelly O'Neill, Shane Curry, Paul Roe and Neilí Conroy.
Two Dublin children from abusive families decide to run away from home together at Christmas. The youngsters wander the streets of the capital, which seems like a magical new world to them - but night time is full of danger.
Box Set Binge
Better Call Saul seasons 1-4, Netflix
With season five starting from Monday, here's your last 'Call for Saul' if you want to get yourself up to scratch with Vince Gilligan's brilliant Breaking Bad prequel that's arguably better.
It tells the story of how con-man turned small-time lawyer, Jimmy McGill (Bob Odenkirk), gradually transformed into Breaking Bad's lawyer for criminals Saul Goodman.
The cast - including Jonathan Banks, Rhea Seehorn and Michael Michael McKean - is fantastic, the stories are riveting, and the cinematography is simply stunning.
It's a perfect package.
Click here for full TV listings