Liam Neeson is filming a new rescue adventure, The Ice Road, in Winnipeg, Canada.
US entertainment website Deadline, which published an exclusive first-look photo from the film, says The Ice Road sees Neeson teaming up with The Matrix star Laurence Fishburne.
'The Ice Road': First Look At Liam Neeson In Action Rescue Mission Movie Currently Shooting In Canada – EFM https://t.co/vhHRTWn5lj pic.twitter.com/N6U8n74AtJ

— Deadline Hollywood (@DEADLINE) February 20, 2020
The film tells the story of a trucking company owner (Fishburne) who hires a driver (Neeson) to join him in travelling over frozen water to save a group of trapped diamond miners.
The film is written and directed by Die Hard with a Vengeance and Armageddon writer Jonathan Hensleigh.
Neeson is also set to star in an upcoming action-thriller from GoldenEye and Casino Royale director Martin Campbell.
The Irish actor has been cast in the leading role of an expert assassin in Memory, which is based on the original Dutch film The Memory of a Killer, according to The Hollywood Reporter.
The Bridge writer Dario Scardapane has penned the screenplay.
The film follows Alex Lewis (Neeson), an assassin with a reputation for discreet precision. When he refuses to complete a job for a dangerous criminal organisation, he becomes a target and must go on the hunt for those who want him dead.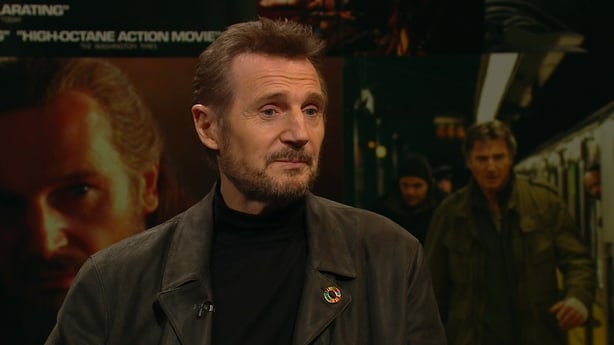 The FBI and the crime syndicate are both in hot pursuit of Alex, who has the skills to stay ahead but is being hindered by severe memory loss.
Shooting on Memory is scheduled to start in August. It is being financed by Black Bear Pictures and is to be distributed by STXinternational.
John Friedberg, president of STXinternational, commented: "Memory is an exceptional high-concept script, and we could not be more excited to have Liam on board to star.
"Martin is a true expert in elevating the genre, and will make an explosive version of this compelling and pulse-racing story."
The film's director Campbell has previously helmed the James Bond films GoldenEye and Casino Royale, as well as Green Lantern and The Legend of Zorro.