Hairdresser and occasional artist Damian from Belfast is hoping to paint a picture of romantic bliss on Thursday night's First Dates Ireland.
The 48-year-old from the Falls Road is currently living in Clifden in Connemara and he initially decided to go on the show because he felt like "a big fish in a small pond" out in the west of Ireland.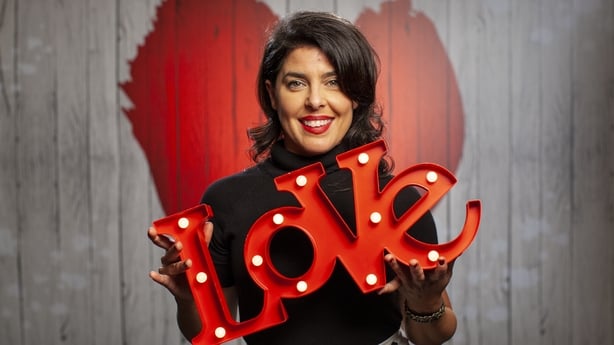 "There's a gap in the culture of people around about my own age there," he says. "I live 50 miles away from the nearest city and also there wouldn't be a lot of people my own age with similar interests where I live."
Damian, who lived and worked in LA for six years before fetching up in Galway, says he's hoping to attract something different from what he usually goes for on tonight's edition of the dating show.
"I haven't really had a relationship before with a woman who is as into art and expression and theatre as I am. It's something I love. It's a passion in my life and it adds a quality to my life to be in front of great art and to create art. It's such a life-giving experience to have."
The Belfast man took a rather unique inspiration for his choice of career, deciding to become a hairdresser after watching the Warren Beatty movie Shampoo.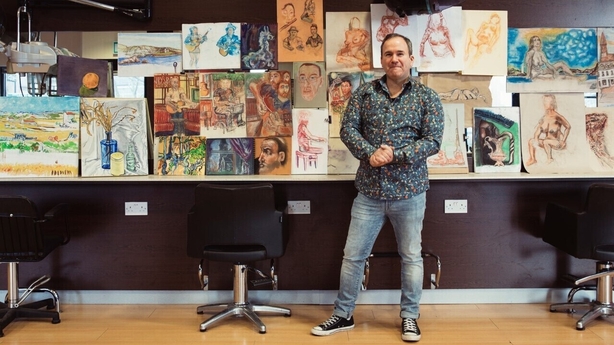 However, it has to be said Warren gave his female customers more than just a shampoo and blow dry in the film.
"I'm not going to admit that I was a Lothario but in my twenties . . . " Damian says. "Let's just say, I'm a quiet man now. I'm more cultured fellow but in my day I did enjoy the advances of women."
However, the defining moment of his life came in tragic circumstances when his older brother Bernard died in a car crash in Belfast. "It was a catalyst in my life," says Damian.
"First Dates is tough. It wouldn't be for the fainthearted."
"It sped up whatever I was going to experience because I chose not to continue on the path I was on. I decided to get a trade. Bernard's death was a massive thing for my whole family and it's never been the same since. It made me realise how brief life is. If there's stuff you want to do, do it."
On tonight's show Damian meets 42-year-old Jennifer, an actress from New York who now lives in Donegal.
"She was pretty. My jaw hit the floor when she said she was American. I was hoping to meet a nice Irish woman! I was shocked at that!" he says.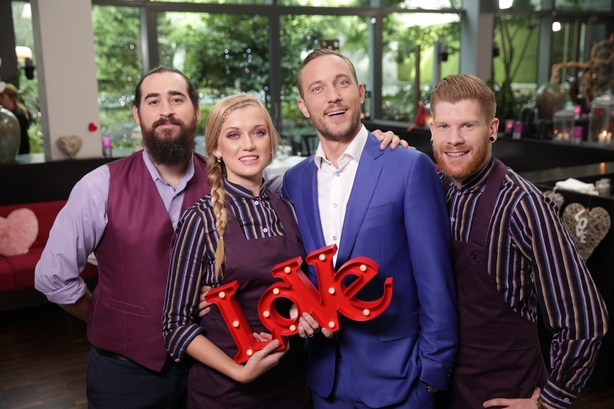 He also admits to nerves. "Oh definitely. The nerves were there, the nerves were there. I'd be like that anyway. If I'm asked to do a reading for mass I have to read it about twenty or thirty times before I'm able to get up there. Any acting I've ever done on stage, I know everyone's lines as well as my own."
And he would recommend any forty-something single men like himself to go on the show. "Absolutely. Regardless whether you meet the match for you or if you don't, you get to see the very involved process of getting to be on that date.
"It really helps clarify in your mind the type of woman you'd like to have in your life. It really makes you think about it and project that out there into the universe that this is who you'd like to attract. It's tough. It wouldn't be for the fainthearted."
First Dates Ireland, RTÉ2, 9.30pm
More television news here