It's the end of the line for HBO drama The Deuce, First Dates returns to Channel 4 (and continues on RTÉ2), while TG4 presents a new documentary series about aspiring rugby players . . .
Pick of the Day
The Deuce, 10.00pm, Sky Atlantic & NOW TV
After three seasons, it's the last-ever episode of the critically-acclaimed HBO drama about the burgeoning porn industry in New York during the 1970s and '80s, starring James Franco and Maggie Gyllenhaal.
Big changes are coming as Gene sees opportunity in the city's public health crisis. Meanwhile, Vincent looks to get out from under the mob's thumb and makes peace with Abby, who decides to pursue a new future.
Candy makes a critical choice in her relationship with Hank.
Fans of the show should really enjoy the end of the episode, an epilogue set in 2019.
New or Returning Shows
First Dates, 10.00pm, Channel 4
While the Irish version continues to fascinate audiences (continuing tonight at 9.30pm on RTÉ 2), Channel 4's original First Dates starts up again.
First into the restaurant is 26-year-old semi-professional footballer Reece. At 5'4" he is worried that his height will put off his date - 29-year-old marketing consultant Ria.
The pair's evening starts well - until Reece allows his insecurities to show and things begin to spiral downwards. Can he turn things around?
Y'all know the drill at this stage:
Trasna an Líne, 9.30pm, TG4
Here's a two-part documentary that follows up and coming rugby players on their various pathways to success in the sport.
The series brings a unique insight into the lives of current up and coming female and male rugby players from Connacht, Ulster and Scotland.
First up, from the Ulster Senior Ladies Team, Emma Kearney and Fiona Tuite try to balance the demands of their day jobs while playing rugby at a professional level. They train to the same standards as men, but without the bonus of financial security.
Here's Emma:
New to Download
Spectros, Netflix
This subtitled horror mystery series starts off in the district of Liberdade, the Japanese neighbourhood of São Paulo in Brazil.
A teenage boy comes together with three other misfit kids, as they become embroiled in the clash between Brazilian witchcraft and Japanese Shinto spirits invading their neighbourhood.
Here's a non-English subtitled flavour:
Ending Tonight
Best Home Cook, 8.00pm, BBC One
Mary Berry, Angela Hartnett and Chris Bavin raise the bar for the three remaining home cooks before one of them is ultimately crowned the winner.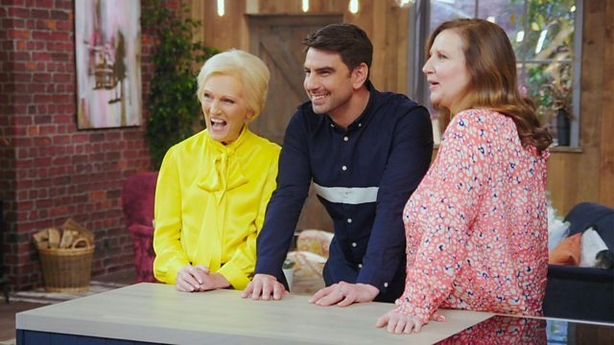 There are shocks and surprises in store as the three finalists try to win over Mary, Angela and Chris with their ultimate three-course dinner party.
How to Be Good with Money, 8.30pm, RTÉ One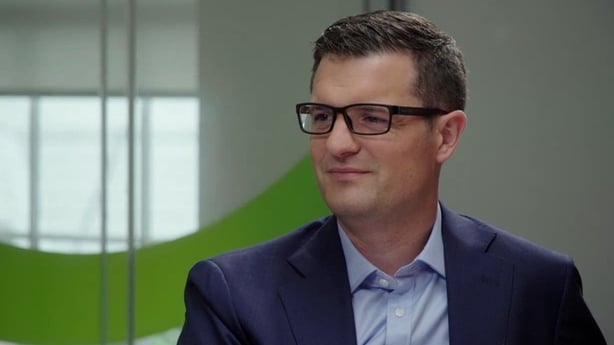 Eoin McGee travels to Galway to meet the Searle family, who have a common complaint: they earn a decent income but find themselves constantly broke as a result of debt and running a busy household.
Secrets of the Museum, 8.00pm, BBC Two
Victoria & Albert Museum curators Steph and Jenny plan a major new exhibition celebrating the work of legendary British fashion designer Mary Quant.
A Yorkshire woman donates a 1960s' mini dress that would be perfect for the event - but it needs a lot of restoration work to make it exhibition-ready.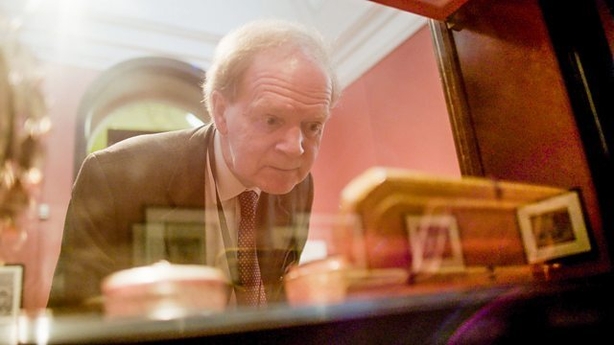 Don't Miss
Homeland, 10.30pm, RTÉ 2
The eighth and final season started off well last week, with Claire Daines' Carrie in an extremely vulnerable and fragile state. But still up for another mission in the Middle East.
This week Carrie reconnects with an old ally, Tasneem seeks counsel and Saul (Mandy Patinkin) finds hope.
Here's a *SPOILER ALERT* flavour of what's in store:
Click here for full TV listings