There's a drama about cyberbullying called The Hunting, new quiz show Jon Snow's Very Hard Questions, while it's cheerio to Good Omens and Neven's Irish Seafood Trails . . .
Pick of the Day
The Hunting, 9.00pm RTÉ2
This powerful Australian four-part drama tells a pretty intense story about two high school teachers who discover that students are sharing sexually explicit photos of their under-age friends and peers online.
The revelation has consequences for four teenagers, their teachers and families in modern, multicultural Australia, where the series became a major public talking point about sexting and online bullying.
New or Returning Shows
Jon Snow's Very Hard Questions, 8.00pm, More4
This new quiz show hosted by Jon Snow (no, not the GoT character!) features teams from across the UK going head-to-head on a range of topics that include science, sport and history.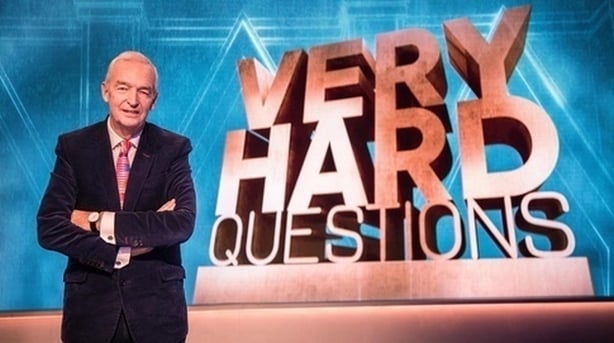 A collection of clues are available to help the teams find the answers, but using them comes with a cost - the more clues they use, the more points they lose.
The Sinner, 10.30pm, TG4
Bill Pullman returns for the second season of the crime anthology series.
Pullman's Detective Harry Ambrose is asked a favour by Heather Novack, the newly promoted daughter of his old friend Jack. She asks him to help her investigate the mysterious deaths of two people in a motel room in Harry's home town of Keller in upstate New York.
New to Download
The Chef Show: Volume 3, Netflix
Actor/director Jon Favreau and award-winning Chef Roy Choi reunite to embark on a new food-related adventure.
The two friends experiment with their favourite recipes and techniques, baking, cooking, exploring and collaborating with some of the biggest names in the entertainment and culinary world.
Here's the original trailer:
Ending Tonight
Neven's Irish Seafood Trails, 8.30pm, RTÉ One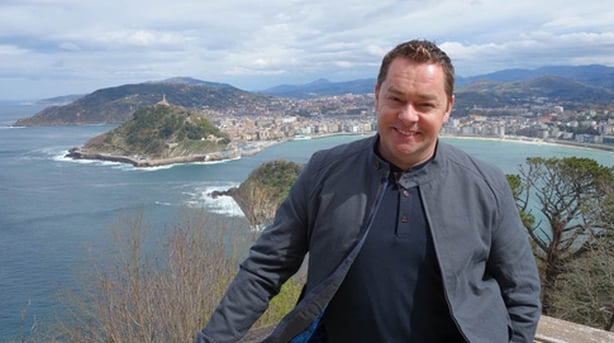 In the seventh and final episode of this run, Neven Maguire joins mussel producers Carl and Angela Daly of Kenmare Bay Seafoods, before travelling to County Cork to meet chef Martin Shanahan of Fishy Fishy Restaurant.
Good Omens, 9.00pm, BBC Two
It's the finale of this enjoyable adaptation of Terry Pratchett and Neil Gaiman's book, starring Michael Sheen and David Tennant.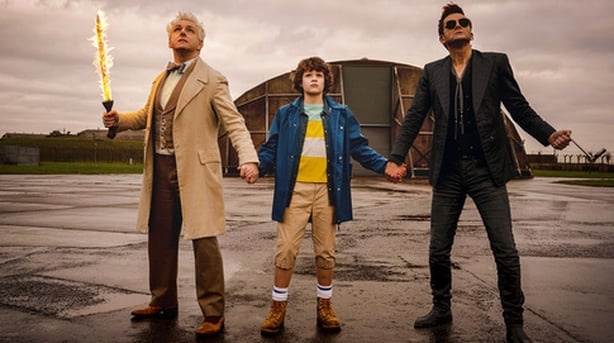 Adam (Sam Taylor Buck), Crowley (Tennant) and Aziraphale (Sheen) must work together to save the world from certain doom. Will Heaven and Hell punish Crowley and Aziraphale for betraying them if they do?
Spy in the Wild, 9.00pm, BBC One
In the final episode, the spy cameras travel to the Arctic and Antarctic circles, following chicks in a king penguin colony on the island of South Georgia in the Southern Ocean.
On the other side of the world, Spy Walrus discovers a walrus family hauled out on an ice floe, before Spy Gyrfalcon follows the family as they head towards dry land.
Lose Weight and Get Fit with Tom Kerridge, 8.00pm, BBC Two
In the final episode, chef Tom Kerridge and the group of volunteers discover how much weight they have lost over the past two months, and how much fitter they are as a result of all their hard work.
To celebrate their achievements, Tom decides to throw a special picnic by the river, and whips up a series of exciting, healthy recipes they can all enjoy.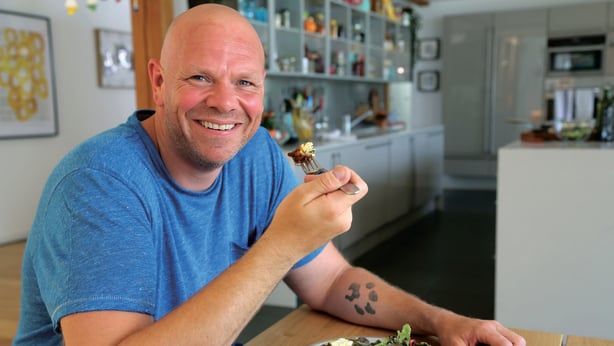 Don't Miss
Kevin McCloud's Rough Guide to the Future, 9.00pm, Channel 4
Kevin McCloud sends three celebrities around the world to take a light-hearted look at some of the planet's biggest issues and the technology that could offer solutions.
This time, Jon Richardson travels to a town that claims to be America's most eco-friendly, while in Japan, Alice Levine finds out where robots go to die.
Finally, Phil Wang heads to a futuristic farm in China.
Click here for full TV listings