Actor and comedian Steve Coogan has said he was surprised that the likes of Keira Knightly, Chris Martin of Coldplay and Stephen Fry were willing to send themselves up in his new movie Greed.
Among the other famous faces to make appearances in the film, which tells the story of the rise and fall of an obnoxious fashion mogul, are Fatboy Slim, Louis Walsh, Colin Firth, and, making her last screen appearance, the late Caroline Flack.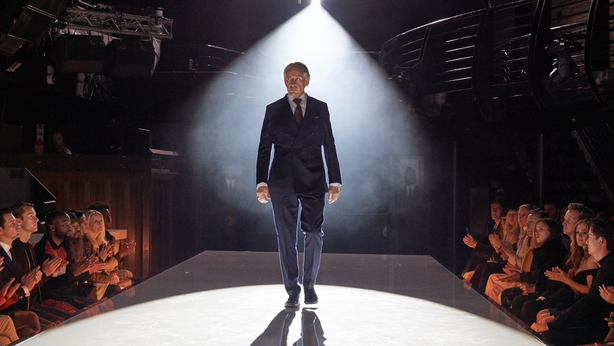 In the movie, Coogan reunites for the eighth time with director Michael Winterbottom, who's previously made The Trip and Welcome to Sarajevo, to play Sir Richard McCreadie, a second generation Irishman who has made billions in the world of fast fashion.
However, his gilded existence begins to crumble when he is forced to face a parliamentary select committee in London investigating his somewhat unethical business dealings.
To save the McCreadie brand and to show off to his celebrity friends, he plans an extravagant party to mark his 60th birthday party, based on the movie Gladiator.
Speaking about the high-profile celebrity cameos Winterbottom secured, Coogan told RTÉ Entertainment, "I was surprised actually. Great credit should go to them because they're slightly prostituting themselves for someone who happens to be incredibly successful.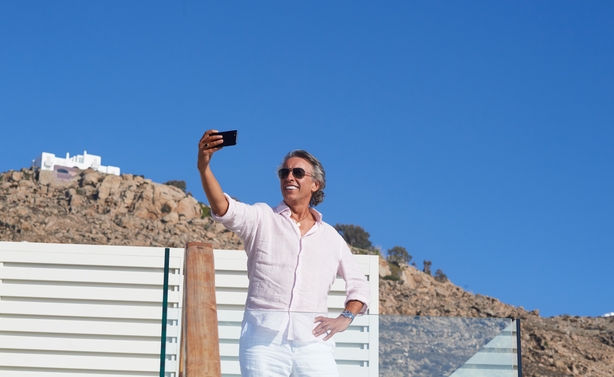 "Norman Cook otherwise known as Fatboy Slim and Stephen Fry play themselves in the film but the irony is that they play themselves as people who have been paid a fortune just to indulge the vanities of a modern day emperor.
"In reality they were paid almost nothing to portray themselves in a negative way so they deserve a big round of applause."
As far as Coogan knows, Bono wasn't asked to appear in the film but the U2 front man does feature when McCreadie blasts the select committee for investigating him and instead suggests they chase the tax arrangements of corporations like Google, Apple and entertainers like U2.
As McCreadie says of Bono in the movie, "It's doesn't stop him going around the world in your nan's sunglasses proclaiming about ending poverty or whatever."
We need your consent to load this YouTube contentWe use YouTube to manage extra content that can set cookies on your device and collect data about your activity. Please review their details and accept them to load the content.Manage Preferences
Speaking about the possibility of the U2 singer making an appearance in Greed, Coogan said: "He would've been welcome if he wanted to. No one is above or beyond criticism. However philanthropic people are - and there are many people who do very good things . . . people need to be open and upfront about their arrangements and be open to scrutiny.
"Anyone can go and look at my tax arrangements any time they want."
Coogan also spoke about his decision to sing Irish rebel song Come Out, Ye Black and Tans on his show This Time with Alan Partridge, which for many was the TV highlight of last year.
Alan Corr @CorrAlan2
Greed is in cinemas this Friday, February 21.