If you're going no further than the sofa - and even if you are - here are some tips from the tons of telly worth watching between Friday and Sunday. . .
Pick of the weekend
Toy Story 4, from Friday, Sky Cinema Premiere & NOW TV
An Oscar winner last week, Woody and the gang make a long-awaited return in another Pixar masterpiece for all the family.
The toys now have a new kid, Bonnie, but for the first time Woody is unsure of his place in the world. When she, literally, makes a new friend called Forky out of a spork and pipe cleaners, it's down to Woody to show Forky the joy of being a toy.
But poor Forky thinks he's rubbish (quite literally), and when he throws himself away the gang get swept up in an adventure to rescue him.
New or Returning Shows
Lost Lives, 9.00pm Sunday, BBC One
Here's the film inspired by the book of the same name, which records every single death and its circumstances since the beginning of the Troubles.
Lost Lives is narrated by an ensemble of renowned home-grown actors including Kenneth Branagh, Roma Downey, Adrian Dunbar, Bronagh Gallagher, Ian McElhinney, James Nesbitt and Liam Neeson..
The film weaves archive footage with recordings of family and friends responding to the devastating news of the death of loved ones.
Hidden, 9.00pm Saturday, BBC Four
The detective drama set in north Wales returns for a second season.
Cadi and Vaughan are called to investigate when a body is discovered in a house outside Blaenau Ffestiniog. Meanwhile three youngsters, Mia, Connor and Lee, try to return to a normal life they have lost.
Homeland, 9.00pm Sunday, Channel 4
If you missed the season 8 opening episode on RTÉ 2, here it is again.
Carrie Mathison is recovering from brutal confinement in a Russian gulag. Her body is healing, but her memory remains fractured.
Against medical advice, Saul asks her to engage with the Taliban in Afghanistan peace negotiations.
The Battle for Hong Kong, 10.15pm Sunday, Channel 4
Filmed over eight months on the violent front line of Hong Kong's street protests, this is the compelling and emotional story of how the lives of five young activists were changed forever.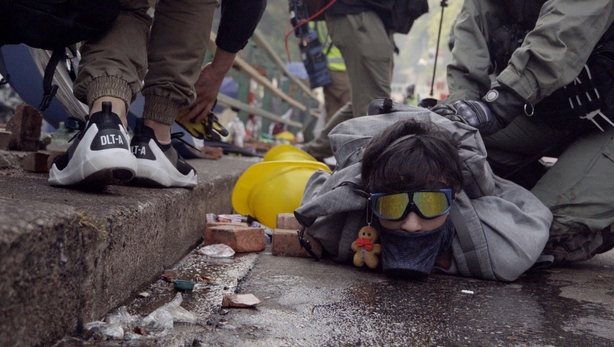 Raw, personal and revealing, the unfolding tale of how these protesters moved from peaceful demonstrations to Molotov cocktails and bows and arrows gives a profound insight into what has really been going on behind the headlines that have gripped the world.
The Great House Revival, 9.30pm Sunday, RTÉ One
Hugh Wallace meets Dublin-born Fiona Kelly, who having purchased a dilapidated Georgian terraced house in the heart of Phibsborough in north Dublin, has a mammoth restoration project on her hands as the building is fit to collapse.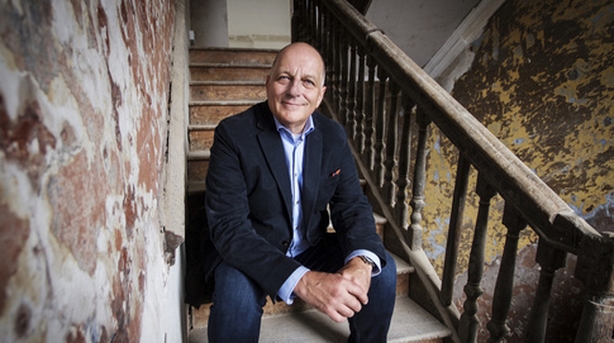 New to Download
The Hummingbird Project, from Saturday, Sky Cinema Premiere & NOW TV
Jesse Eisenberg and Alexander Skarsgård both received critical acclaim for this smart and sharp story of the ruthless edge lurking behind our increasingly digital world.
It's a finance story that steers clear of Wall Street and instead takes on the high-stakes game of High-Frequency Trading, where winning is measured in milliseconds and cousin Vincent (Eisenberg) and Anton (Skarsgård) are gunning for a big money fibre-optic deal.
Cable Girls: Final Season, from Friday, Netflix
Lidia returns to Spain to try and find her daughter with the help of her close friends, as they all grapple with the consequences of the civil war.
Isi & Ossi, from Friday, Netflix
They couldn't be any more different: Isi (20) is a billionaire's daughter from posh Heidelberg, Ossi (23) lives in the nearby working-class town of Mannheim, raised by his poor, struggling single mother.
But when Isi meets Ossi, the two quickly realize that they could benefit from each other: Isi needs Ossi to provoke her overprotective parents and get them to fund her long-desired dream to become a chef - Ossi needs Isi's money to finance a boxing match.
Ending this Weekend
The Pale Horse, 9.00pmSunday, BBC Two
Mark fears his life is at risk, and his growing paranoia begins to haunt his dreams.
Can he uncover the secret of the witches at The Pale Horse before it's too late?
First & Last, 8.25pm Saturday, BBC One
Hosted by comedian Jason Manford, First & Last is a game show that puts contestants through a succession of ingenious rounds, all of which have just one golden rule - players mustn't come first or last in any game.
If they do, they will be eliminated.
King Gary, 9.30pm Friday, BBC One
The King family are on holiday on the British coast and Gary specifically wants to spend some quality time with the love of his life, Terri.
But she is obsessed with making holiday pals, and befriends a French family who scupper all Gary's plans.
Cobra, 9.00pm Friday, Sky One & NOW TV
With the nation sliding further and further towards anarchy, Rachel faces difficult questions about Ellie. Meanwhile, Fraser says goodbye to his father and grows closer to Francine.
And as the influence of 'People's Justice' grows ever-powerful, Sutherland is forced to consider more extreme measures to retain control of the country.
Sé Mo Laoch, 9.30pm Sunday, TG4
The final episode in this series covers the life and career of Galway accordion player Mairtin O'Connor, a member of seminal groups such as Midnight Well, Skylark and De Dannan.
There are contributions from the likes of Cathal Hayden, Seamie O'Dowd, Jimmy Higgins, Sean Keane, Dónal Lunny, Zoe Conway, Garry O'Briain, Ciara O'Connor and Sinead O'Connor.
Don't Miss
The Late Late Show Valentine Special, 9.35pm Friday, RTÉ One
Yep, they've only gone and done it again. This time, on the day itself.
The stars have aligned, and this year's Valentine's special takes place on the most romantic day of the year, with an audience of 200 singletons looking for love.
Hosted, of course, by Ryan Tubridy.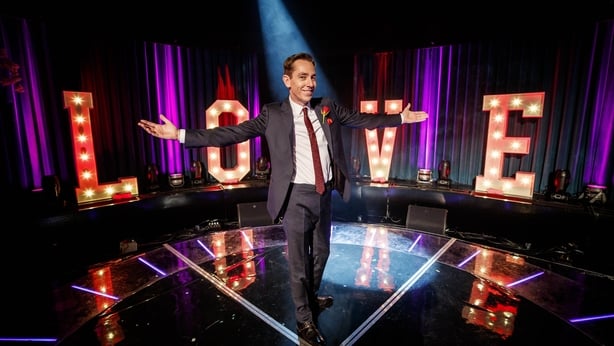 Weekend movies
Straight Outta Compton, 9.15pm Saturday, RTÉ 2
This is a pretty good biopic of legendary and controversial Californian hip-hop group NWA, examining their rise to fame in the late 1980s.
The five members of the group drew inspiration from their anger at the dangerous world they saw around them in their native Compton, producing hard-hitting raps about urban life that redefined the genre.
Roxanne, 3.00pm Sunday, RTÉ 2
Steve Martin stars in this romantic comedy as a sensitive fireman who believes he has no chance of ever winning the heart of a lovely astronomer owing to his large nose, and instead agrees to help a handsome colleague woo her, causing him no end of heartache.
Night at the Museum, 4.30pm Sunday, Channel 4
Ben Stiller, Dick Van Dyke and Robin Williams star in this family film about a new nightwatchman at New York's Museum of Natural History, who discovers his job entails more than he bargained for when an ancient Egyptian spell brings the museum exhibits to life.
Box Set Binge
Baghdad Central, All4
If you missed this starting on Channel 4, do yourself the proverbial favour and check out what's an unlikely but impressive Noir-ish thriller.
Set in Iraq 2003, it stars Waleed Zuaiter as ex-police inspector Muhsin al-Khafaji, who is searching for his missing daughter.
The series is based on the book Baghdad Central by Elliott Colla.
Click here for full TV listings