Homeland is back for a final season, there's a documentary about Sister Stanislaus Kennedy, and it's goodnight and good luck to A League of Their Own: European Trip . . .
Pick of the Day
Homeland, 10.30pm, RTÉ 2
It's the eighth and final season of the CIA thriller that went from great to awful and landed on pretty good for the last few runs.
Once again Claire Danes and Mandy Patinkin return as the bipolar former CIA agent Carrie Mathison, and Saul Berenson, Carrie's mentor both within and out of the CIA.
The final season begins with Carrie recovering in Germany after the events of last season, while Saul makes a negotiation and freelance surveillance expert Max (Maury Sterling) has a new mission.
New or Returning Shows
Hunted, 9.00pm, Channel 4
The real-life thriller returns as ordinary people go on the run from a team of expert hunters.
This time the hunted include a mother on the run, a 78-year-old grandfather with a mysterious past, and a couple of childhood sweethearts - 10 pairs pursued by an elite group of determined ex-military, law enforcement and security forces.
For the first time, the fugitives have been stripped of all personal belongings and money - all they have is the clothes on their backs.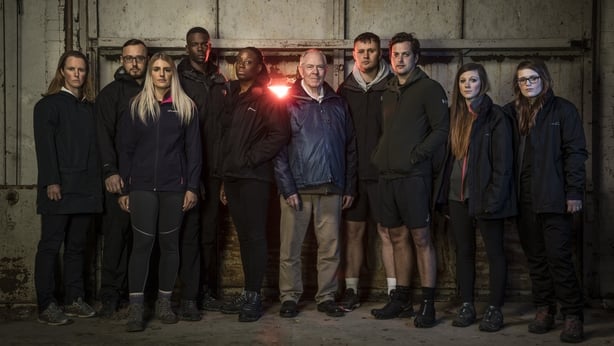 The Secret Life of the Zoo, 8.0pm, Channel 4
Cameras once again lead viewers into the places that Chester Zoo's regular visitors never get to see.
For starters, on Chimpanzee Island, dominant male Dylan's 15-year rule is in jeopardy when the females prove a distraction, and a new generation of males take the opportunity to challenge the pecking order.
Here's an old clip that shows the flavour of the show:
Inside Cinema: Meet the Family, 10.00pm, BBC 4
Catherine Bray - one of the film-making team behind Fear Itself and Beyond Clueless - takes an idiosyncratic look at how directors and screenwriters have tackled the multi-generational mess that is families, in this special hour-long episode.
Kathy Burke narrates Inside Cinema: Meet The Family, examining the family in cinema in all their maddening, loveable, dysfunctional glory. From Home Alone to Back To The Future and from Distant Voices, Still Lives to Gosford Park - it's all relative.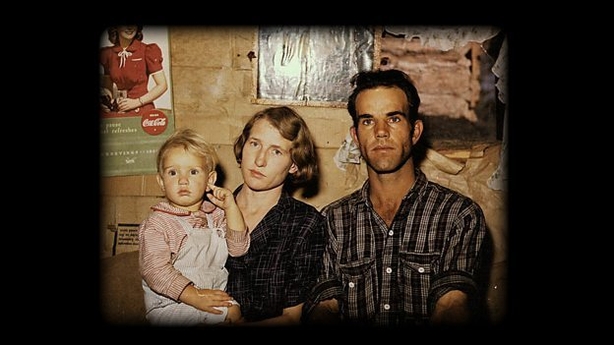 New to Download
Narcos: Mexico: Season 2, Netflix
Félix must cope with the U.S. and the consequences of his actions against the DEA while facing discontent within his organization.
Ending Tonight
Creative Company, 9.30pm, TG4
The contest aiming to find Ireland's most creative workplace comes to a head in the final, as the top two teams compete one last time.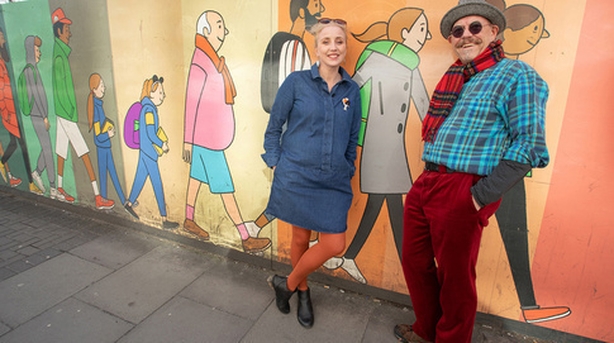 A League of Their Own: European Trip, 8.00pm, Sky One
The challenges may be over and the tightrope has been walked, but you still haven't seen everything that Jamie and Freddie got up to on their latest jaunt through the continent.
There's extra laughs, pranks and wind-ups as the boys present some unseen clips from their latest road trip.
Don't Miss
Being Stan: a Life in Focus, 10.15pm, RTÉ One
Sister Stanislaus Kennedy recently turned 80. Over the last 60 years, her tireless campaigning, activism and outreach on behalf of people who are homeless and marginalised have changed countless lives and made her a national figure.
But now she has been forced by a cancer diagnosis to take a step back from all that. She has undergone treatment and is in recovery but, after decades of doing, is now learning simply how to be.
Oscar-winning actress Brenda Fricker narrates this documentary about the founder of Focus Ireland, the Immigrant Council of Ireland and Young Social Innovators, revealing the family, friendships and faith that have inspired and sustained Sister Stan in her battles for a fairer, more compassionate society.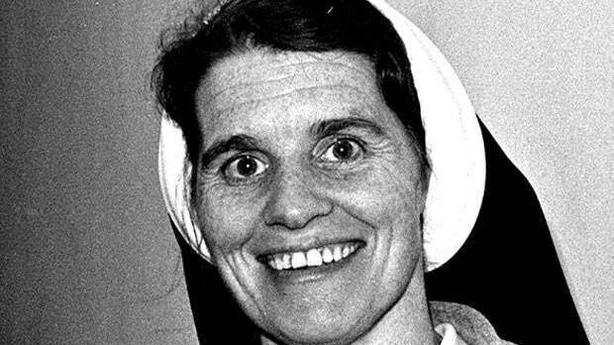 Click here for full TV listings