Simone Johnson, the teenage daughter of Dwayne 'The Rock' Johnson, is set to follow in the footsteps of her father, grandfather and great-grandfather by becoming a wrestler.
The WWE Network - the broadcast division of World Wrestling Entertainment (WWE) - announced on Monday that the 18-year-old is in training at the WWE Performance Center in Orlando, Florida.
"Simone is a wonderful girl," said WWE Assistant Head Coach Sara Amato in a statement. "She's like a sponge, it's pretty amazing. She knows what it takes to succeed and all the hard work and sacrifice that goes into it. I wouldn't have expected anything less."
Paying tribute on Instagram, Dwayne Johnson said: "Dreams ain't just for dreamers. Congrats to my #1 born, Simone Johnson on officially signing her wrestling contract with @wwe @wwenxt and on her way to becoming the first ever 4th generation WWE athlete. Carry our family name proudly, but your road will always be yours to create, earn & own. So proud. Live your dream. Let's work."
Simone Johnson had earlier written on Instagram: "To the little girl who fell in love with wrestling & said 'this will be my life one day', this is for you. I'm humbled, grateful & ready to work. Let's do this."
Simone Johnson's mother, Dany Garcia, also wrote: "It's been the blessing of my life to watch you grow @simoneGJohnson & while the legacy of the family may be your platform, your future will be uniquely yours to earn."
Simone's father became one of the most iconic wrestlers in WWE history as The Rock.
Her grandfather, Rocky 'Soul Man' Johnson, was a WWE Hall of Fame inductee, and her great-grandfather High Chief Peter Maivia, was the first of the family to step into the ring.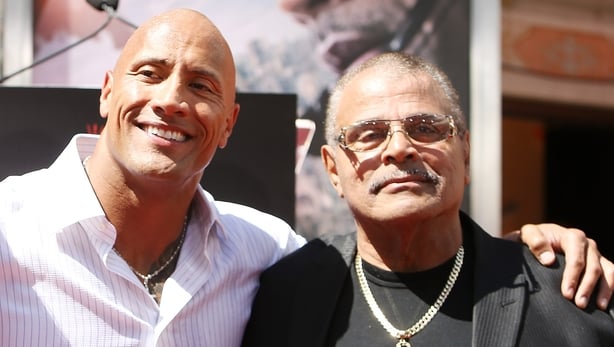 He was inducted into the WWE Hall of Fame by Dwayne Johnson in 2008.