As EastEnders celebrates its 35th anniversary, star Kellie Bright has revealed the inspiration behind the earrings worn by her character, Linda Carter.
Bright told the BBC that the earrings are a tribute to her favourite character on the soap, Pat Butcher, who was played by Pam St Clement.
"I do choose really large earrings for Linda based on my love for Pat, really," Bright laughed. "There are some corkers in the 35th anniversary!"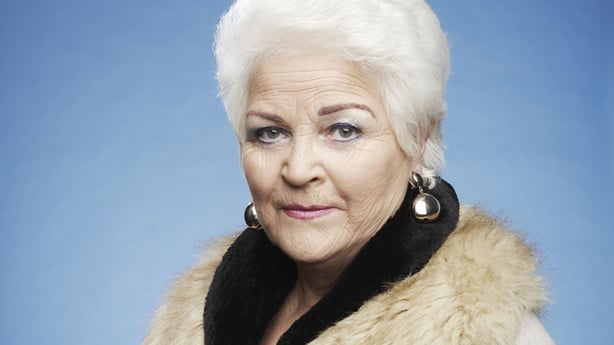 Bright said it was "terrifying" to join the show as Linda.
She has taken a trip down Memory Lane as EastEnders celebrates 35 years, laughing about her arrival in Albert Square.
"I had to drive a crusty old car onto the Square and we all piled out - it was me, Danny [Dyer, who plays husband Mick], Sam [Strike, who played son Johnny] and Lady Di [the Carters' pet bulldog]," she recounted. "We got out the car, stood and looked up at the pub. That was the first day and very first thing I filmed. It was terrifying in so many ways when I joined and bizarre!"
"I had one of my first speaking scenes with Letitia Dean [Sharon] on the Square - that was so strange!" Bright continued. "I'm so grateful because she was so lovely so that was really nice. It was bizarre; I couldn't believe I was stood doing this scene with such an iconic woman and character who I've watched since I was tiny! It was a strange sensation.
"It takes a while to get used to how the show runs, at least four to six weeks to find your feet because it moves so quickly. It's unlike anything else!"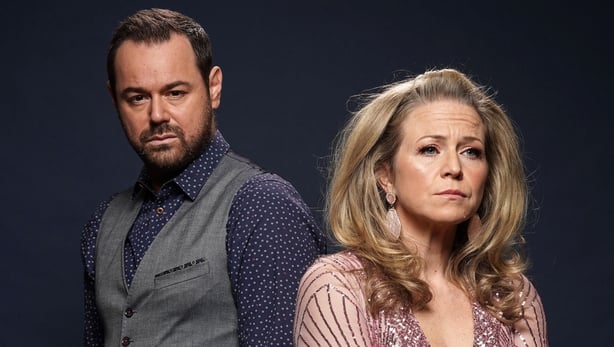 Looking back on the storylines that have made her character a Walford linchpin, Bright said: "The rape storyline was my first big storyline on the show; it was quite overwhelming because I couldn't believe the response I got to it. You suddenly realise what power the show has and its impact.
"In terms of a challenge, it's probably the current one and Linda's alcoholism. It's been so rewarding and I've loved every second of it, but it has been really challenging. It's the hardest thing I've ever had to do on screen in anything. It was as terrifying as it was exciting."
EastEnders airs on RTÉ One and BBC One on Mondays, Tuesdays, Thursdays and Fridays.
If you have been affected by issues raised in this story, please visit: www.rte.ie/helplines.
Click here for more on the soaps.