Dancing with the Stars judge Julian Benson gives a revealing interview to the Dancing with the Stars Podcast, explaining how dance has helped him live with Cystic Fibrosis.
 "If I'm honest with you, dance has kept me alive, dance has helped me beat CF....," he admits. "I had cystic fibrosis but cystic fibrosis didn't have me..."
As we reach the halfway mark, Maia Dunphy returns to DWTS to give her take on the season so far, naming Ryan Andrews, Aidan Fogarty and Lottie Ryan are her tips for the final.
"This year, I think, has the biggest divide between the very good people and the not so good people," she says.
Speaking about Fr Ray's progression in the series, Maia says she really felt for him.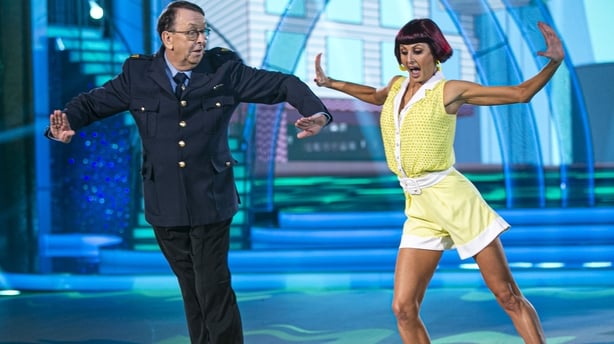 "I was really angry on his behalf at Brian giving him that  one ... It's hard to walk in to a rehearsal room on a Monday morning, knowing people are saying 'Ah well you should have gone.'"
Also on the podcast, Brian Dowling reveals his real motivation for his same-sex routine on Switch-up week.
"If this dance helps just one person to have an honest conversation, or one person to say 'this is who I am', then completely worth it because that's really what its about."
The full episode is available to download here.
iTunes download here.
Spotify download here.