As the countdown to the Oscars continues, John Byrne takes a look at the who, what, where, when and maybe even why of this year's Academy Awards . . .
When will the Oscars take place?
The 92nd Annual Academy Awards will take place on Sunday, 9 February 2020 at 5pm local time, a hefty eight hours behind GMT. In other words, 1am Monday morning for us. So it's La La Land or Leaba Land for Irish film fans.
But you can follow all the action from here as we'll be reporting live on Hollywood's Big Night Out.
Where will the event be held?
The Oscars take place at the Dolby Theatre, which is based in the Hollywood and Highland Center shopping mall and entertainment complex, on Hollywood Boulevard and Highland Avenue, in the Hollywood district of Los Angeles.
Since its opening on November 9, 2001, the 3,332-seater has been the venue of the annual Academy Awards ceremony. In fairness, it's a great venue.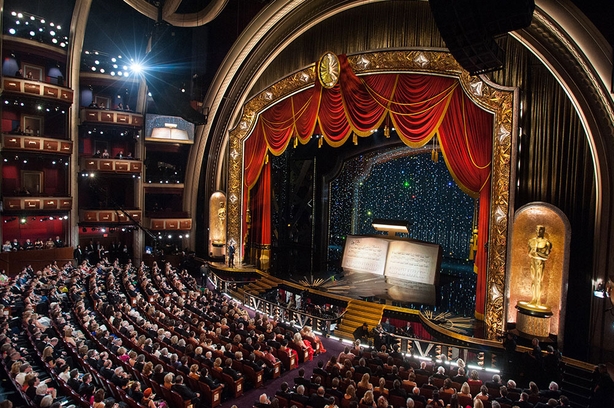 Who's going to host the Oscars?
Last year, the Oscars went without a host for the first time in 30 years, after Kevin Hart pulled out. It went well.
This year the awards ceremony will again go ahead without a host.
Where can you watch the event live on television?
In America, the event airs live on ABC from 5pm PT/8pm ET.
But we're not in America!
On this side of the Atlantic, Sky Cinema brings viewers all the excitement of Hollywood's premier awards ceremony as it happens.
Red Carpet coverage begins at 10pm, with The 92nd Annual Academy Awards at 12.30am on Monday morning. Highlights can be seen later on Monday, at 9.35pm on RTÉ Two.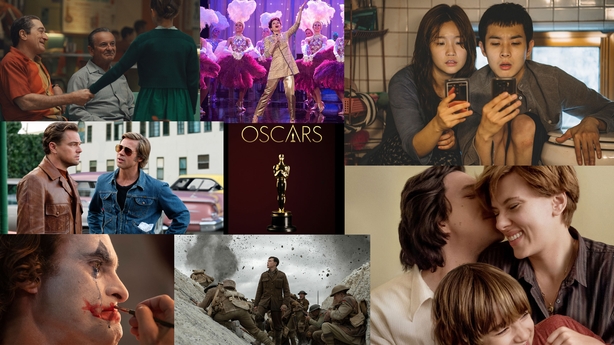 Why are the Academy Awards also known as 'Oscars'?
Legend has it that the nickname was coined by Academy Award librarian and future Director of the Academy of Motion Picture Arts and Sciences, Margaret Herrick.
The story goes that when Herrick first saw the statue in 1931, she said that it looked like her uncle Oscar.
What's the Irish angle this year?
Well, Saoirse Ronan is the sole Irish hope for Oscar success as she's nominated for her role in Little Women – but for once a lot of the focus is elsewhere.
This year, Galway native Eimear Noone will become the first female conductor to lead the orchestra at the Oscars. Noone lives in Los Angeles and has worked on almost 30 film and video-game titles.
You could say she knows the score.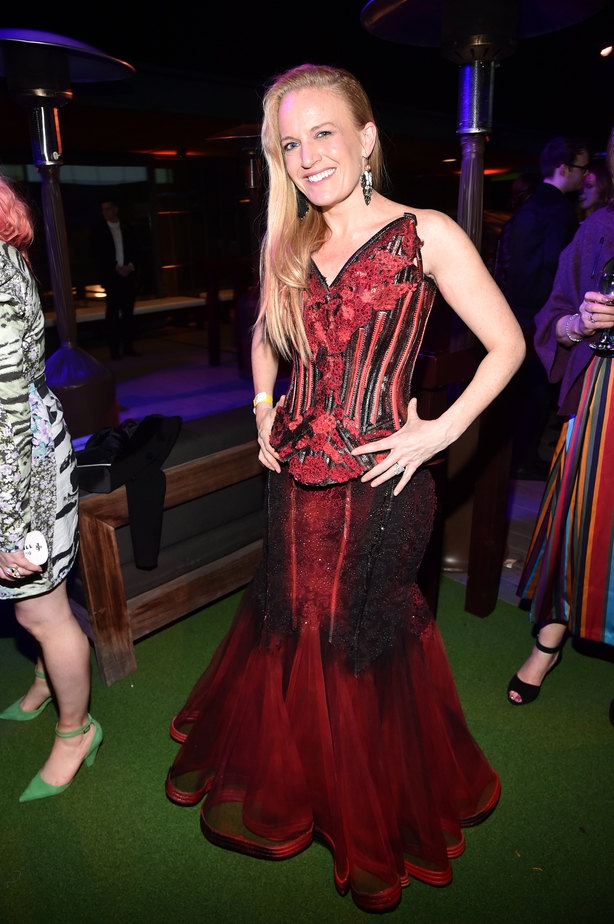 What film got the most nominations this time?
Joker leads with 11 nominations. Once Upon a Time in Hollywood, The Irishman and 1917 follow with 10 each.
Which stars and films are in the mix for the main awards?
There are numerous awards being handed out - here are the key ones and the nominees:
Best Picture
Ford v Ferrari/Le Mans '66
The Irishman
Jojo Rabbit
Joker
Little Women
Marriage Story
1917
Once Upon a Time in Hollywood
Parasite
Best Actor in a Leading Role
Antonio Banderas - Pain & Glory
Leonardo DiCaprio -Once Upon a Time in Hollywood
Adam Driver - Marriage Story
Joaquin Phoenix - Joker
Jonathan Pryce - The Two Popes
Best Actress in a Leading Role
Cynthia Erivo - Harriet
Scarlett Johansson - Marriage Story
Saoirse Ronan - Little Women
Charlize Theron - Bombshell
Renée Zellweger - Judy
Best Director
Martin Scorsese - The Irishman
Todd Phillips - Joker
Sam Mendes - 1917
Quentin Tarantino - Once Upon a Time in Hollywood
Bong Joon-ho - Parasite
Best Supporting Actor
Tom Hanks - A Beautiful Day in the Neighbourhood
Anthony Hopkins - The Two Popes
Al Pacino - The Irishman
Joe Pesci - The Irishman
Brad Pitt - Once Upon a Time in Hollywood
Best Supporting Actress
Kathy Bates - Richard Jewell
Laura Dern - Marriage Story
Scarlett Johansson - Jojo Rabbit
Florence Pugh - Little Women
Margot Robbie - Bombshell
Where do the winners go after they receive their award?
Winners are ushered into a conference room in the Loews Renaissance Hotel, situated just behind the Hollywood & Highland center, where they sign an agreement that prevents them from selling their Oscar to anyone but the Academy, and for just $1.
Then, and only then, they're interviewed and photographed with their statuette.
What's the dress code for the Oscars?
The Oscars doesn't actually have a dress code, but you're hardly going to turn up at a glitzy event like this in a pair of sweatpants and an Avengers t-shirt.
Women (and the odd bloke) tend to wear high-end ball gowns, while the men dress in tuxedos.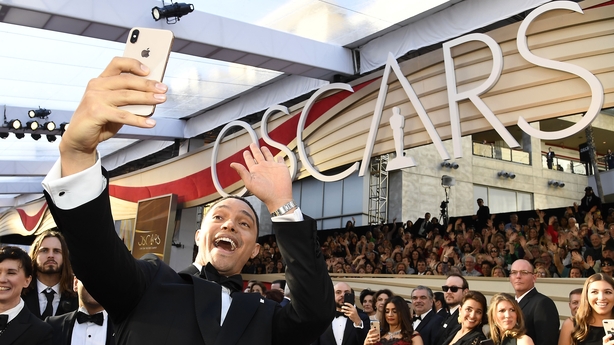 What's this about 'goodie' bags?
Although the goodie bags are not officially affiliated with the Oscars, nominees in the leading categories receive a frankly outrageous amount of freebies.
According to Forbes, the retail cost of each bag adds up to $215,000 (around €200,000) and includes a wellness retreat in Malibu, a 12-day cruise, botox treatments, and the odd snack.
Why do they get so much free stuff?
Because life - especially in Hollywood, and particularly on Oscars' night - is far from fair.
Just ask Glenn Close, who's lived up to her surname with no less than seven Academy nominations without a win.