Dancing with the Stars Ireland is set to make TV history this Saturday with the first same-sex couples performing, and judge Julian Benson has said he's "very proud" of the message it sends out.
As part of Switch-Up week, which sees the celebrity contestants swapping professional dance partners for one week only, Brian Dowling and Kai Widdrington will become the first all-male dance pairing on the show and Lottie Ryan will take to the floor with Emily Barker as the first all-female duo.
The show is also moving to a Saturday evening slot at 6:35pm on RTÉ One because of General Election coverage on Sunday.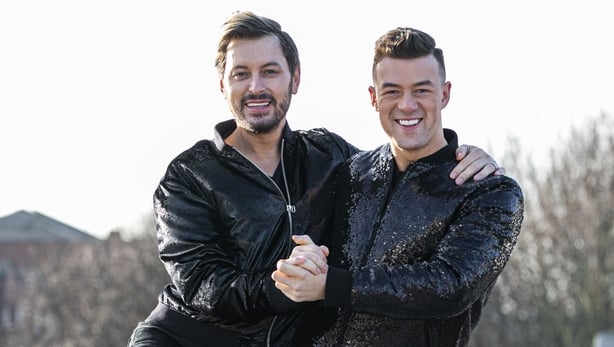 Speaking to RTÉ Entertainment ahead of the show, the endlessly effervescent judge Julian Benson said he is "thrilled and excited" for what Saturday night will bring.
"This is going to be a world first, it's going to be an historic moment", he said. "I'm very proud of the show and RTÉ for taking this step and for Shinawil for doing this.
"I think it's going to send out a very positive message to the whole of Ireland and to the young people, and also to the world, to say 'we are all different colours, we are all different shades, and whatever colour you are, shine bright like a diamond.
"I think it's going to be a really fun and exciting night."
The talented choreographer enthused about the talent taking part in the fourth series of the popular show, saying it's like "a colourful bag of dolly mixtures, there's something for everybody".
There have been some surprises in the mix.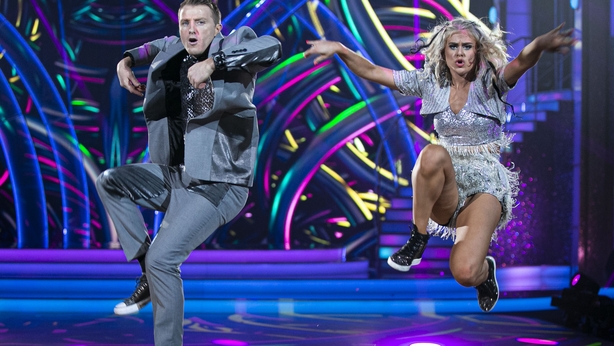 "Aidan [Fogarty] in particular, he literally never danced a step in his life and he is progressing phenomenally well", Julian said. "He has really shone, has really stood out for me, he's box office gold.
"I think Lottie Ryan is doing phenomenally well, Ryan Andrews, but also I love the way Mary Kennedy is developing nicely. She's slowly but surely coming along. Mary's such an elegant, graceful woman, she's such a lady.
"I think that's the magic of this show. It doesn't matter what age you are, you can live your best life and you can get out there on the floor and dance. I think it's magical."
The TV star also commented on the fact that Father Ray Kelly has progressed this far in the competition, despite not being the most accomplished mover on the floor.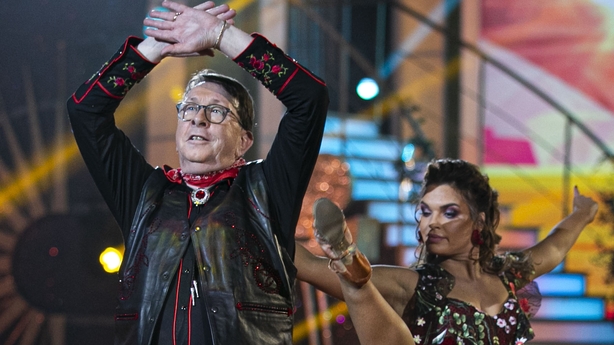 "Father Ray is like the entertainment factor, I call him my Ray of sunshine", Julian laughed. "He lights up the dark Sunday night. As soon as he comes onto the floor everybody feels happy because he puts smiles on everyone's faces. The dancing is another thing, but, he is getting better and he has progressed.
"Everybody progresses at different rates so you've got to be mindful of that. His heart and soul is in the routine and he gives joy. Dancing is about emanating a feeling, and we get a feeling from him.
"We have fun, we enjoy it, he does do the steps, sometimes it might get a little bit wild in the aisles, but I like watching him and the public loves him."
On who he hopes to see in the final, Julian couldn't narrow it down, saying: "I love them all! I just want to see the best dancers in the final, and those that deserve to be there."
As well as the world exclusive of the same-sex dance routines, Saturday night's show will also see another first as Julian will take to the dancefloor to perform his brand new charity single Cha Cha Boom in aid of The Julian Benson CF Foundation.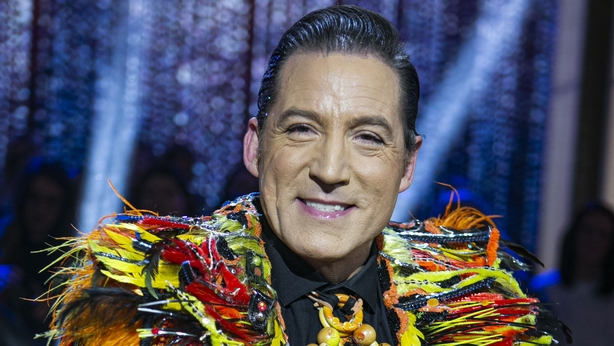 "We're all switching it up, I'm switching it up!", he said. "It'll be myself and 22 dancers performing Cha Cha Boom. It's a real feelgood, get up and dance song. What I want to do is inspire and encourage people to get fit, stay fit, get up and get active.
"The main aim of the whole project is to raise as much funds as possible for the Julian Benson Cystic Fibrosis Foundation. We're trying to build Ireland's first wellness respite retreat for CF families, that's the whole reason I'm doing this."
Julian, who was diagnosed with cystic fibrosis at the age of two, continued: "It's close to my heart, I want to use my platform in my industry to help others and to try and shine a light on CF and to help families that need help, to tell people 'you can live your dreams, you can have your passion' and to say there are no obstacles, only possibilities'.
"What I'm trying to show people is, when I was young I wanted to be a professional dancer and I had CF and people didn't believe it could happen. But I broke the mould, I beat all odds, I've lived a very successful life, I got to the top of my industry.
"I want to show other people, whatever their challenge is in life, they can overcome that, they can follow their dreams. Sometimes we have set-backs, that's natural, but we dust ourselves down and we get back up again.
"That's the message I want to get out there to anybody not just with CF, also to stay fit and active, because dancing is what kept me alive."
His message of positivity carries through to his approach to judging the contestants on Dancing with the Stars.
"I believe in positive criticism", Julian explained. "My whole life is about encouraging people and shining a little bit of positivity on them, even in the darkest moments. I've been this way all my life.
"On the show we have to remember we're dealing with non-professionals, and they're in front of a live studio audience of hundreds of thousands of people, and I'm trying to say 'don't worry, today might not have been your day but you did a good job, just keep working and keep going'.
"I got encouragement from my mother all my life, saying 'Julian you can do it, keep going' and I just like to carry that forward and let people know that nothing is impossible if you truly want it."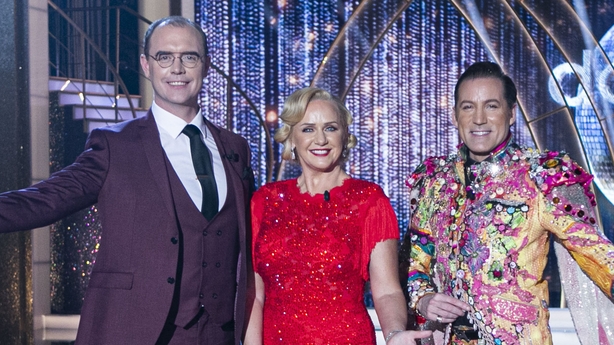 The television personality admitted that he's got "butterflies" in his stomach ahead of Saturday's performance and said he'll be empathising with the other contestants who are preparing to take to the floor.
"I just want to do it justice, it's a fun, entertaining track. I'm going to do my best, I'm doing it for the charity, it's for one night only as they say", he said. "I've got great support from Fly Youth Dance they've been phenomenal. It's full on, Superbowl eat your heart out!
"It's a while since I would have been front and centre, obviously in my early career I would have always been on stage or performing on a TV show, but I do know those butterflies, and I'll be empathising with them all on Saturday because we're all in the same boat!"
Watch Switch-Up week on Dancing with the Stars and see Julian Benson performing his charity single on Saturday, RTÉ One, 6:35pm.
You can download Julian Benson's single Cha Cha Boom from iTunes and you can donate to the charity anytime by texting Build to 50300.
Terms and Conditions of the Text-To-Donate Campaign:
Texts cost €4. 100% of your donation goes to JBCFF across most network operators. Some operators apply VAT, which means a minimum of €3.60 will go to JBCFF. Service Provider: LikeCharity. Helpline: 076 6805278
Click here for more television news