Herstory begins with the tale of high flyer Mary Heath, there's a documentary about the Australian firestorm, and there's a new drama on Channel 4 called Baghdad Central . . .
Pick of the Day
Herstory, 8.30pm, RTÉ One
This is a six-part documentary series showcasing the stories of compelling Irish women from history.
Episode one documents the life of aviator Mary Heath - a Limerick woman of many firsts. She was the first person to fly from Cape Town to London, and the first woman to hold a commercial flying licence in Britain.
She was also the first woman to parachute from an aeroplane (landing in the middle of a football match) and the first woman to take a mechanic's qualification in the USA.
An Olympic silver medallist, she was one of the best known women in the world during a five-year period from the mid-1920s.
New or Returning Shows
Australia on Fire: Climate Emergency, 8.00pm, Channel 4
Journeying into the firestorm, this is the dramatic and terrifying story of the battle to save Australia from the bushfires ravaging the country.
With some estimates putting the wildlife death toll at millions, reporter Kylie Morris examines the long-term impact of the fires on the diverse animal population and ecology. Extraordinary drone footage reveals the extent of the devastation.
The programme also features testimony from those who only just escaped their burning homes with their lives - as well as hearing from some of those who have returned back to their destroyed homes, some of whom have lost everything.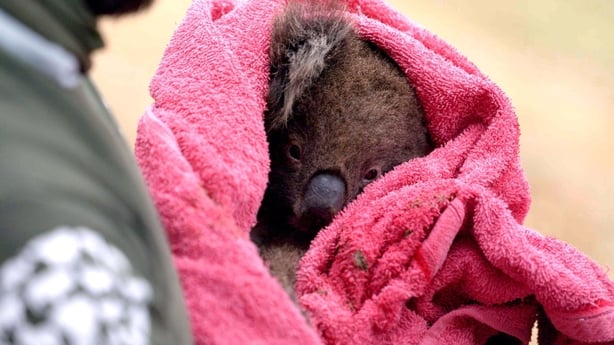 Baghdad Central, 10.00pm, Channel 4
This new drama looks promising.
It's 2003 and Iraq is occupied by a US-led coalition. In Baghdad, when his elder daughter Sawsan (Leem Lubany) goes missing, ex-police inspector Muhsin al-Khafaji (Waleed Zuaiter), is determined to find her.
He learns that Sawsan got a job through her university professor Zubeida Rashid (Clara Khoury), working as an interpreter for the Coalition Authority.
When he is asked to help rebuild a new Iraqi Police Service, Khafaji has to decide whether to become a collaborator to gain access to the secure Green Zone and further his search for his daughter.
The full series is available, free to view or download, on All 4.
Mary Beard's Shock of the Nude, 9.00pm, BBC Two
Mary Beard takes a personal view of the Nude in Western art and its power to provoke ideas about gender, sex and moral transgression.
Art critics over the centuries have made lofty claims about the nude and the ennobling effects of art, playing down the erotic - even sometimes pornographic - nature of some great works of art.
Mary Beard argues we mustn't forget the edgy and dangerous nature of the nude - which is why it remains such a magnetic subject for artists and viewers alike.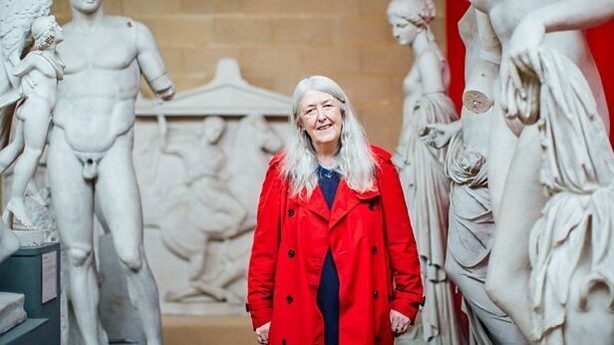 New to Download
In Fabric, Sky Movies Premiere & NOW TV
Marianne Jean Baptiste stars in this British comedy-horror as a lonely woman recently separated from her husband.
Visiting a department store in the busy winter sales period in search of a dress to pick her up out of her slump, she's fitted with a very flattering red dress that will literally transform her life.
Don't Miss
This Life, 10.00pm, BBC four
Back in the late 1990s, This Life was the BBC drama pretty much watched by everyone aged between the ages of 18 and 40. You can see it all again - or wonder what the fuss was about - from the start here on BBC Four.
It's a zeitgeisty drama about five old college friends who wind up sharing a house together as young lawyers, and made stars out of the likes of Andrew Lincoln, Jack Davenport, and scene-stealer supreme, Daniela Nardini.
Anna (Nardini) attends an interview at a well-to-do firm of solicitors to find herself confronted by old flame Miles (Davenport). While Miles considers her application, his colleague Milly (Amita Dhiri) and her partner Egg (Lincoln) wonder how to fill the house they have rented, and the fifth member of the group, Warren (Jason Hughes), is also interviewed for a job.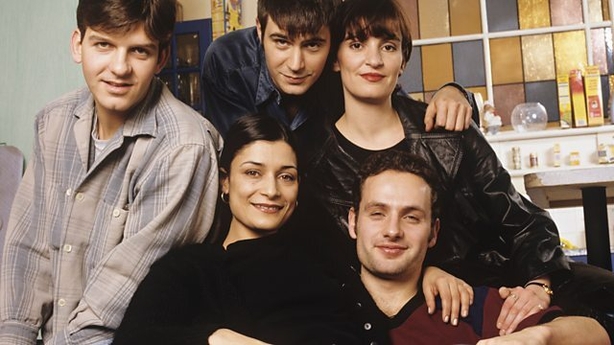 Click here for full TV listings