Former Strictly champion Brendan Cole has heaped praise on Irish audiences, telling RTÉ Entertainment they are simply "incredible".
The 43-year-old New Zealand ballroom dancer, who made headlines in 2018 when it was announced his contract with the popular BBC show would not be renewed, said he is beyond excited to bring his new show Brendan Cole: Showman to the Bord Gáis Energy Theatre in March.
"It's incredible and I don't say this lightly. The Irish audience is the best in the world. I've played the Bord Gáis Energy Theatre many a time. In fact, I was the second show to play the theatre about ten years ago with my first production," he told RTÉ Entertainment.
"That first night was probably the best night I've ever experienced on the stage. As the lights went down in the auditorium, and the show lighting started to come up, the crowd roared, and built, and grew.
"You could feel the energy from them on stage. I saw my whole band lift as they went to play and I'd never seen that in the twenty shows I'd done before that.
"That's the kind of energy you expect from an Irish audience. They are very, very good."
Cole, who produces and stars in the stage show, admits "it's something I'm very proud of".
"I've put a lot of time and effort into thinking about what concept will give audiences a fantastic night out. For me, it's all about production, and giving people a spectacle, and never letting anyone have a dull moment.
"It's not go, go,go,go for two hours but it ebbs and flows. One minute it's high and the next minute it's really intimate and beautiful."
"If you can get the equation just right, you keep people excited."
"I want to give people the experience that they love and know from the television, and it's very hard to create that on the stage without the camera angles and the million pound budgets, but it's giving people a taste of it.
"When you see dance live it's magical. We've phenomenal musicians - they're just amazing. We also have a choir that come on stage for big show numbers. It's a big, big show full of dance. I chat throughout and have a bit of fun on stage as well," he added.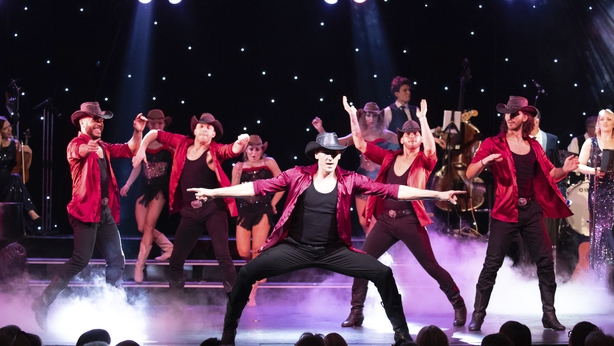 Opening up about his Strictly exit, Cole admits that while it was "horrible" when it happened, he is grateful for all of the wonderful opportunities that have come his way since.
"When Strictly finished for me after 15 series, it was very weird, and a horrible moment of going 'what if the phone doesn't ring?' and 'what if that's it?'.
"Luckily, the phone rang straight away and it pretty much continued to ring for the last few years which is fantastic. Hopefully, it will continue ringing for the next couple of years," he laughed. 
"I'm very optimistic with things like that. I'm not one to dwell. As soon as it happened it was like 'right, next chapter'.
"I'd been touring for the previous nine years so I always had that. It's actually opened up so many opportunities that I wouldn't be able to do if I was still on Strictly. I did a show called Pilgrimage which was incredible walking through Italy.
"I was on Celebrity X Factor last year which is just crazy - sitting in a room with all of these music moguls.
"There are opportunities that you all of a sudden get whereas with Strictly, it took up almost five months of the year and I couldn't ever book anything. I barely got to see my family,
"It's one of those things where the finish of that has very much been the start of the next chapter and the next chapter has been incredible. I'm very lucky. I'm alright."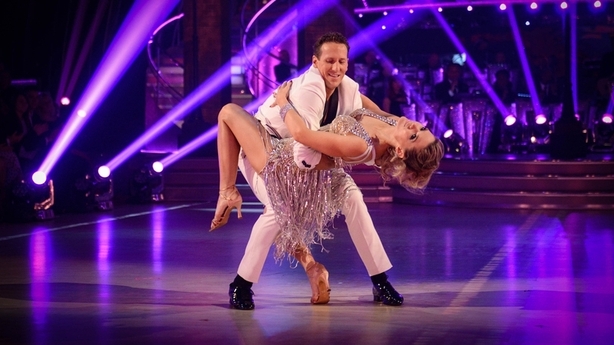 Cole, who won the first series of Strictly in 2004 with his dance partner, presenter Natasha Kaplinsky, offered up some wise words to contestants taking place in the current series of Dancing with the Stars on RTÉ One.
"The thing that I always said to my partners was you've got to embrace it and throw yourself in. It's becoming what you see. It's important to emulate your partner, even if you feel stupid doing it. 
"You've got to take your own journey and definitely have your own path within it. If you give your 100% to the show that will make people want to see you each week.
"It's horrible because you're essentially signing up as a celebrity to ask everyone to judge you every week, to like you every week, to vote for you every week," he added.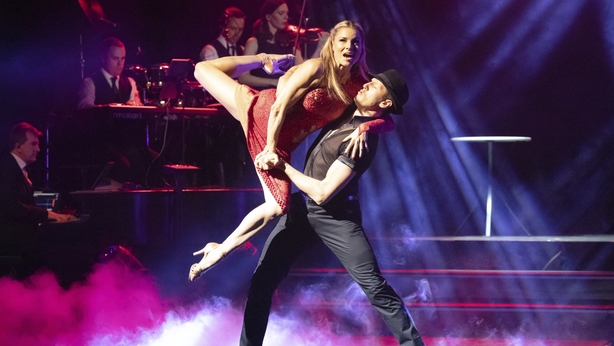 You can catch Brendan Cole: Showman at the Bord Gáis Energy Theatre on March 7th and 8th.