Comedian and Savage Eye creator David McSavage has said that he wants to be liked but admits that he is "livid" with rage when his fellow Irish comedians become successful.
Speaking to RTÉ Entertainment ahead of his new stand-up show Poor Me and The Bastards, he said: "I'm always shocked when people don't like me and think I'm a total ****.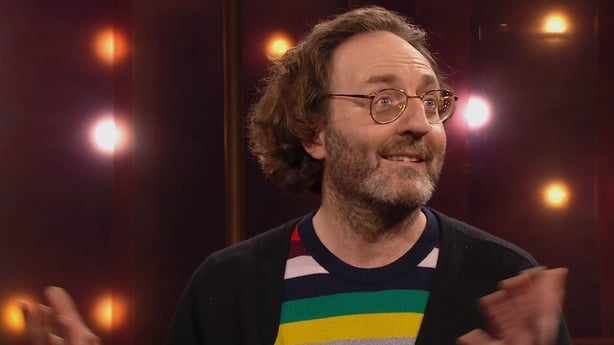 "I am quite competitive and other people's success annoys me and yeah, I've fallen out with a lot of people when they've become successful. Haha."
McSavage is the anarchic, no-filter comedian who started his comedy career as a guerrilla street performer, armed with only a guitar as he made the byways of Dublin his stage and innocent passerbys the target of his often cutting wit.
Needless to say, his style was not for the faint of heart and while his talent for self-sabotage earned him huge acclaim and admiration, he never reached the level of fame and financial rewards of his fellow, less funny Irish comedians.
"There is a monster in all of us, unfiltered, so the Bull Mick spews out venom. He's homophobic, he's racist, he looks at homosexuals like they're vampires invading a village."
"I remember when I was starting off and Des Bishop and Neil Delamere and that crew got their TV shows, I was livid, I was incandescent with jealousy." he says.
The 53-year-old father of two (his sons are named Jack and Daniel) is the black sheep of a political family. His father David Andrews is a former Fianna Fáil Minister for Foreign Affairs and his brother Barry was a TD for the same party.
McSavage is also a cousin of Ryan Tubridy and in sharp contrast to that he is related to none other than Pete Briquette of The Boomtown Rats.
However, he has made a virtue and a career out of refusing to play the game and it's made him the closest thing Ireland has to Larry David.
Soul-baring is too small a cliché for McSavage and the title of his new show is a case in point. "I went to AA every day for a year, if you can imagine that," he says.
"Everybody in Alcoholics Anonymous has a chance to share, and there was this particular woman who I always liked to hear 'share'. She was talking about how she used to be when she was an alcoholic, blaming everybody for the situations she found herself in and not taking responsibility for her own actions.
"And she encapsulated that by 'saying poor me this, poor me that, poor me and the bastards!' And I just thought - that is the best thing I've ever heard!"
The new stand-up show started life as a film (the director dropped out), then became a potential TV show (it never got off the ground), became an Instagram account, and now finally sees the light of day on the stage of the Olympia in Dublin on February 13.
The new routine will be a catalogue of the brutally honest self-savagery that we've come to expect from McSavage and you can expect insights into his failed marriage, his battle with the booze, and his adventures in online dating.
Who knows, we may even see a reappearance of his most famous character - the Bull Mick, the homophobic, racist and misogynist publican who was perhaps the scariest grotesque from The Savage Eye.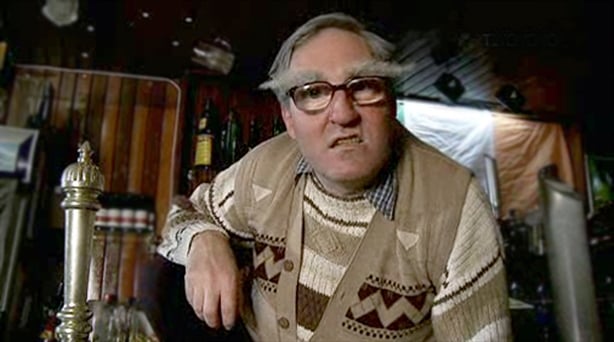 "There is a monster in all of us, unfiltered, so the Bull Mick spews out venom," says McSavage. "He's homophobic, he's racist, he looks at homosexuals like they're vampires invading a village."
McSavage has made several ventures into film. Playing Bishop Garret Montgomery, he was one of the only good things about John Michael McDonagh's 2014 movie Calvary and he also had roles in acclaimed Channel 4 drama The Virtues and George Clooney's adaptation of Joseph Heller's Catch-22. More recently he's recorded several episodes of a new podcast series.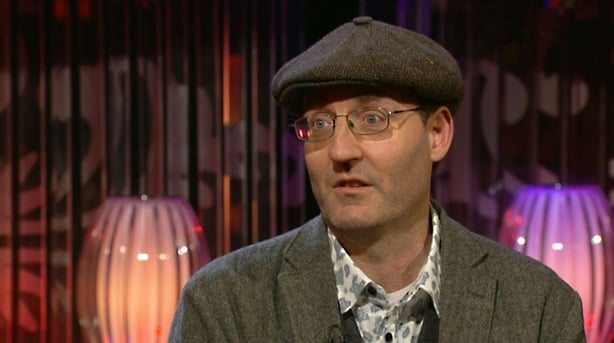 However, he remains best known for The Savage Eye, a scabrous sketch-based show which ran on RTÉ television for four seasons between 2009 and 2014.
All episodes are on the RTÉ Player but the show has been off the air for six years now so surely it's time McSavage brought it back so he can put us all under a magnifying glass on a hot day all over again.
"It is coming back," he insists. "I'm making sketches now but I'm doing it on the platform of Instagram. I know TV is more established and everyone has a TV but everyone has a phone.
"It is a platform and it has rejuvenated my love of what I'm doing and I'm making sketches and obviously if it did get picked up and someone offered me a lot of money to make a series, I would."
Alan Corr @CorrAlan2
David McSavage's Poor Me and the Bastards is at The Olympia Theatre on February 13