Sky Comedy is launched today, Claire Byrne referees a Live Leaders Debate ahead of the General Election, while The Windermere Children is a new drama about child survivors of the Holocaust . . .
Pick of the Day
Sky Comedy
Sky continues to streamline its content with today's launch of Sky Comedy, a dedicated channel that will feature many of the best US comedy series, including some never before seen on this side of the Atlantic.
The brand new and acclaimed shows such as Mrs Fletcher starring Kathryn Hahn, The Righteous Gemstones starring John Goodman, Adam DeVine and Danny McBride, AP Bio created by Mike O'Brien and Run starring Glenn Howerton and Merritt Wever, and written by Vicky Jones and Phoebe Waller-Bridge. The latter starts tonight at 9.30pm.
Sky Comedy will also air all-new seasons of returning hit US shows such as Larry David's Curb Your Enthusiasm, Ballers - starring Dwayne Johnson - and Insecure, created by Issa Rae and Larry Wilmore.
Hundreds of hours of classic comedy will also be available to watch on demand, with every episode of series such as Parks & Recreation, Curb Your Enthusiasm, Girls, Veep and Sex and the City available to watch at any time.
Sky Comedy will take the Sky EPG slot 113 from today and will also be available on streaming service NOW TV.
New or Returning Shows
The Windermere Children, 9.00pm, BBC Two
The drama looks the business and its cast includes Thomas Kretschmann (The Pianist), Romola Garai (The Miniaturist), Tim McInnerny (Strangers) and Iain Glen (Game of Thrones).
It's a dramatisation of a remarkable true story about hope in the aftermath of the Holocaust, based on the powerful first-person testimony of survivors who began their new lives in the UK.
In August, 1945, a coach-load of children arrive at the Calgarth Estate by Lake Windermere in England. They are child survivors of the Nazi Holocaust that has devastated Europe's Jewish population.
Miracle Workers, 9.00pm, Sky Comedy
Part of Sky Comedy's opening night, Miracle Workers is an American anthology series, based on the writings of US humourist Simon Rich.
The show stars the likes of Daniel Radcliffe and Steve Buscemi. In the opening episode, God (Buscemi) decides to blow up earth and focus his efforts on a new restaurant.
The 62nd Annual Grammy Awards, 9.00pm, RTÉ 2
Alicia Keys hosts the star-studded 2020 Grammys from LA! Music's biggest night will feature performances from Billie Eilish, Lizzo, Ariana Grande and many more.
The night was unfortunately overshadowed by the sudden death of basketball legend Kobe Bryant, while Irish hopes were with The Cranberries, nominated in the Best Rock Album category.
Here's Billy Eilish picking up a gong for Best Song of the Year:
Storyville : the Gene Revolution - Changing Human Nature, 9.00pm, BBC Four
Apparently, the biggest tech revolution of the 21st century isn't digital, it's biological.
A breakthrough called CRISPR has given us unprecedented control over the basic building blocks of life. It opens the door to curing diseases, reshaping the biosphere and designing our own children.
This Storyville documentary is a provocative exploration of CRISPR's far-reaching implications, through the eyes of the scientists who discovered it, the families it's affecting and the bio-engineers who are testing its limits.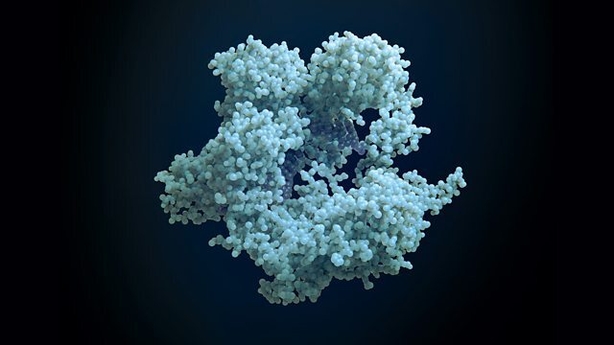 Celebrity Come Dine with Me, 7.30pm, E 4
It's the first night of a brand-new week and the turn of Love Islander Jack Fincham to host four celebrity guests: former boy band star Abz Love, Dani Harmer from Tracy Beaker, Mark Francis from Made in Chelsea and Pants on Fire comedy duo Donna and Verona.
They're all in for a treat with Jack's menu of European bistro favourites, although for some strange reason he's chosen three dishes that he's never even cooked before.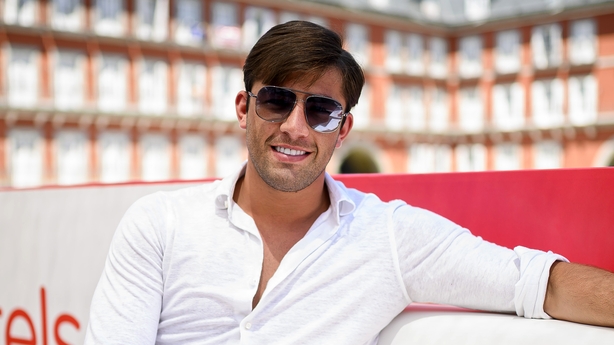 Bring Back the Bush: Where Did Our Pubic Hair Go? 10.00pm, Channel 4
In this campaigning film, author Chidera Eggerue explores our relationship with pubic hair, which is inexplicably considered unhygienic and aesthetically unappealing by some people these days.
Along the way she challenges herself and her peers to grow out their bushes and put on an exhibition where they are challenged to reveal their naked, natural bodies to the world.
Only on Channel 4, eh?
New to Download
Joker, Sky Store
Joaquin Phoenix's character study of the man who would be the Clown Prince of Crime earned him an Oscar nomination and has helped make this one of Hollywood's most profitable comic book adaptations.
Phoenix portrays Arthur Fleck, a forgotten outcast on the bottom rung of Gotham's increasingly fractured society with dreams of cracking the stand-up comedy circuit.
But after one bad day, events unfold and escalate . . . and for the first time in his life he's adamant that the joke won't be on him.
Don't Miss
Claire Byrne Live Leaders Debate, 9.35pm, RTÉ One
The leaders of Ireland's seven main political parties discuss the key issues concerning voters ahead of the forthcoming General Election, which takes place on February 8.
Fielding questions from an audience of more than 300 members of the public at the National University of Ireland Galway, Claire Byrne will moderate proceedings.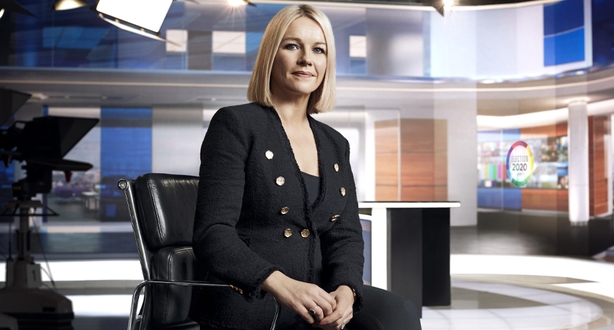 Click here for full TV listings