TV presenter Glenda Gilson, who was the second celebrity to be eliminated from the current series of Dancing with the Stars Ireland, has said taking part in the show made her feel "vulnerable".
In an elimination that came as a shock to many, the TV star and her professional partner Robert Rowiński were sent home from the competition on Sunday night, despite receiving high praise from the judges for their contemporary ballroom dance.
Speaking to RTÉ Entertainment the morning after the show, Glenda admitted that she wasn't ready to depart.
"Someone had to go, unfortunately it was my turn", she said. "I feel for Rob."
"Ah come one, I feel for you though," the pro-dancer interjected.
"Thanks," she said, before continuing: "Because this is what he does. You know what's coming up this week and the week after and I went too soon, sorry I didn't go too soon, I was just enjoying it and then it was time to go.
"I really thought I might get another week out of it and I knew what dance I was doing next week and I was looking forward to that."
"I found it tough, the dancing", she admitted. "I'd never danced before in my life. Even looking at myself in the studio, I was like 'oh god, I look ridiculous'. Just as I got over that I started to enjoy it and then 'see ya later Glenda'."
"I was really proud of her," Rob said. "She doesn't believe in herself."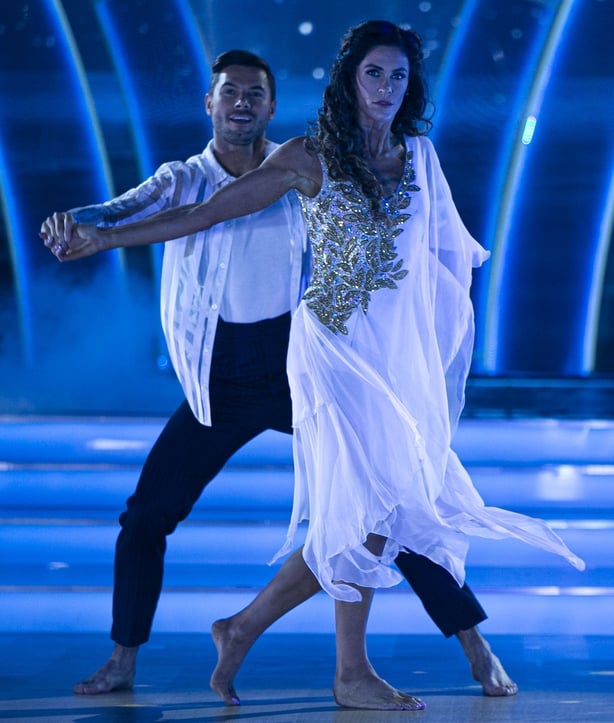 "I really enjoyed it, I was getting more confident", Gilson shared. "I am upset to leave, I didn't want to go just yet. I will say, every now and then in the past few weeks I'd go 'oh God really, do I have to go through this again, I've so much going on'. I did ask myself if I could do this.
"My husband was doing a lot for me and covering me, but when your name is called out you think 'actually I could have gone another week or two with everyone giving out to me' and then got back to reality.
"Now I feel like I won't know what to do with myself because my hours have been filled since the end of November."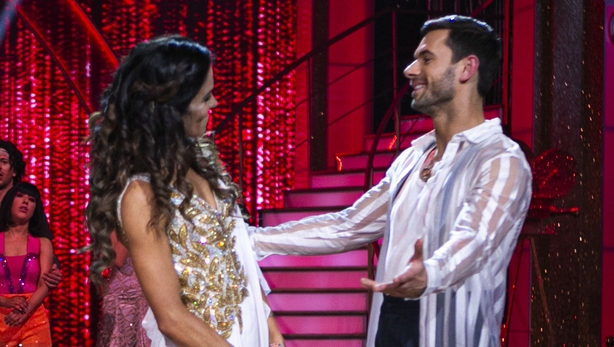 The Dublin-born TV personality said she was blown away by the support she received during her tenure on the show.
She said: "The people, the support and the well wishes is what I found really fabulous about the whole thing. People stopping me on the street and wishing me well, that is just fantastic and I really appreciate all that."
When asked what taking part in the show has taught her about herself, she joked: "That I can't dance. Sorry Rob!"
The former Xpose presenter continued: "I suppose I'll probably think twice when I'm taking on something in the future because you are so vulnerable. I don't know if it's my age, or because I just had a child, but I found being critiqued and judged, I found that quite hard. Obviously everything I do in life I want to be good at."
She continued of trying to learn the dance steps: "When you're looking at someone dance and you're taking it all on and you're thinking 'yes I'm quite an intelligent person, I see what you're doing', then you go to do it and the whole body falls apart.
"So I suppose, maybe be more confident in something, but I don't know, I'm probably never going to do a dance competition ever again in my life!"
She concluded: "It's been an absolutely amazing experience and I got to meet Rob and dance with Rob and put on these fabulous outfits, meet fabulous people, and that production is unbelievable. I admire what they do every Sunday. "
Dancing with the Stars continues on RTÉ One on Sunday at 6.30pm.