Derry Girls' Siobhán McSweeney took time on Friday's Late Late Show to pay tribute to how her co-stars looked after her following the death of her father, describing them as "just gorgeous".
The Cork actress, who plays Sister Michael on the hit Channel 4 show, told host Ryan Tubridy how the cast and crew of the series threw their arms around her during her father's illness and when he passed away.
"Awful things happen," she said. "And I've had a litany - as everybody does - in the last while, just a run of things. 
"But a really beautiful upside of all these dreadful things is that people are so kind to you."
"Dad died during the filming of the second series and I'm sure you know, but Derry and Cork couldn't be further apart," McSweeney continued. "It's a long old drive and there are no flights. 
"Dad was in the hospice in Cork and I was filming in Derry and Belfast and trying to get between the two. Despite the best, the best, wonderful intentions of the production company, there was a lot of practical stuff you couldn't really [plan for]."
"After Dad died it was my first time going back to Belfast," she recounted. "I was going back into the apartment. I was broken-hearted, I was scalded, I was not good at all. You know, you have your little wheelie suitcase and I thought, 'I don't even have a bottle of milk for a cup of tea'. You know when you just want a cup of tea and [to] go to bed? I was like, 'I can't face it. I can't face it'. And I just thought, 'Oh, sure I don't even have the heating on or anything'.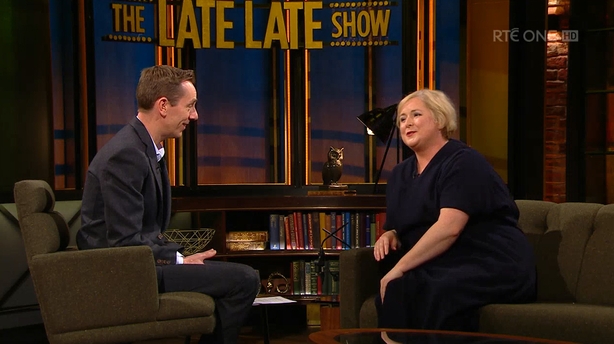 She needn't have worried.
"I walked in and the flat... It was like a Disney film. The heating was on; there were those cosy socks, slippers. Basically, the girls - and by the girls I also include Dylan [Llewellyn] who plays James - they're the girls - got the key to my flat and filled the flat, filled the fridge with wine, tea, milk, microwave meals, fruit, veg. Loads of wine, thank God! They know me well! Loads of teabags; they had the heating on." 
"They're extraordinary people," she said. "But it's indicative of the whole production, really. People worked so hard to make sure I had a lot of time with Dad. They did it gently, not looking for thanks. 
"There's still stuff I don't know that it's only seeping through, but I'm very grateful for them. I wish I had something funny or quippy to say about it, but it's true: they're just gorgeous."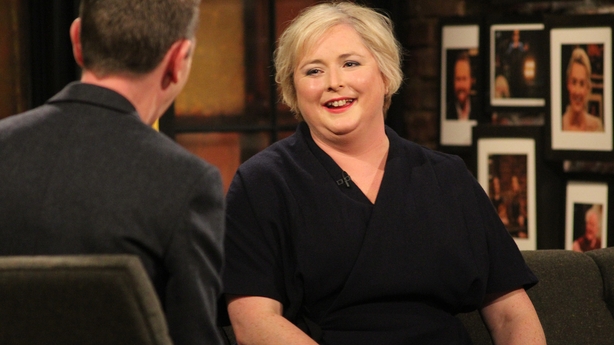 McSweeney is currently staying with friends after an electrical fire in her flat in London, which was caused by a double adapter. 
"I had one by my bedside, bedside locker," she explained. "Apparently, they're dreadful. And if they fall out by more than 1.2mm, which is nothing, it creates an electrical arc, which can spark. And it did. It started smouldering. My bed was next to my bedside locker, obviously, and it started smouldering on my mattress, which released toxic fumes. Thankfully, I was at a dreadful play, so I'm not dead! So bad theatre saves lives!" 
McSweeney said there was "an awful lot of damage".
"I'm still out of the flat. I'm relying on my friends. The flat was destroyed. Because not only was it the fumes from the fire itself, it's [also] the smoke damage. Everything was ruined, unfortunately."
She now intends to work with a charity to raise awareness of fire safety.