Ed Balls takes across Europe to explore populism, The Rookie continues, and it's goodnight and good luck to Say Yes to the Dress . . .
Pick of the Day
Travels in Euroland with Ed Balls, 9.00pm, BBC Two
Last year's trek around Trump's America was great fun, so here's Ed Balls back on the the box, heading across Europe in this three-parter, to determine why so many people these days are rejecting mainstream politics.
On his travels, the former politician meets everyday voters to find out what's behind this populist revolution - and the potential consequences for Europe's future.
The first leg of his journey takes him to Holland - and the fishing towns of Den Helder and Scheveningen. Here he meets with two fishermen, Dirk and Willem.
Dirk takes Ed out for a day of trawler fishing. In the Netherlands, the fishing industry is important to the country's national identity. Ed hears how the impact of EU law around fishing practices has affected their business.
New or Returning Shows
Beidh Aonach Amárach, 8.00pm, TG4
The popular country agricultural show returns.
With 140 agricultural shows across Ireland, this scene is hugely popular with competitors and spectators. Every year thousands of people spend months of preparation before travelling the country to take part in the competitions every weekend.
Throughout 2019 TG4 cameras and crews have been capturing the stories of the people of all ages and backgrounds who vie for the top spots in an amazing range of competitions - from cattle to cakes, sheep-shearing to flower-arranging, show-jumping to shiny cars, not forgetting the best vegetables, dogs, birds, clothes, art and craft.
New to Download
October Faction, Netflix
Monster hunters Fred (J.C. Mackenzie) and Deloris Allen (Tamara Taylor) hide their identities as members of a covert syndicate while their teenage kids, Geoff (Gabriel Darku) and Viv (Aurora Burghart), are forced to live in a town trapped in the past.
This show is based on the comics by Steve Niles and Damien Worm.
The Ghost Bride, Netflix
In 1890s Malacca, a young woman finds herself in the afterlife and becomes mired in a murder mystery connected to the deceased son of a wealthy family.
Ending Tonight
Baby Chimp Rescue, 8.00pm, BBC Two
At Liberia's only home for rescued chimpanzees, new arrivals keep flooding in.
Jimmy and Jenny Desmond and their team are now at breaking point, with 38 chimps to look after round the clock.
After losing one of the chimps to illness, they become more determined to build them a new sanctuary in the forest where they can live like wild chimps.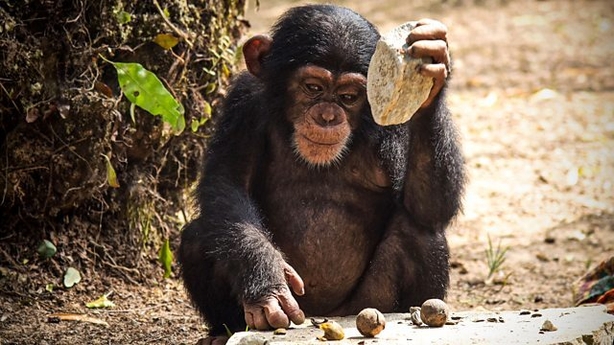 To prepare for the move, the orphans are learning to make their own nests, and they get their first taste of life in the wild.
Say Yes to the Dress, 8.00pm, TLC
TK brings seven very feisty ladies with different opinions to help her choose her dress. Plus, actress Leslie has no budget for her perfect gown.
Don't Miss
The Rookie, 9.00pm, Sky Witness
The soufflé-like Nathan Fillion-starring cop drama continues as his officer Nolan has an unexpected reunion with a former love interest, played by Ali Larter, formerly of Heroes, where she played Nicole Sanders.
Meanwhile, Officer Bradford is forced to accept help from Officer Chen as he prepares for his sergeant exam.
Click here for full TV listings