Veteran US TV producer Norman Lear will be the recipient of the 'honorary Irish' gong at the US-Ireland Alliance's 15th Annual Oscar Wilde Awards.
Others being honoured on the night include comedian Tig Notaro and actress Jenn Murray. The popular pre-Academy Awards event will be held at Bad Robot in Santa Monica on February 6, and once again emceed by JJ Abrams.
Norman Lear is the television producer of groundbreaking US sitcoms such as All in the Family, Sanford and Son, One Day at a Time, The Jeffersons, Good Times, and Maude.
Lear's refusal to exploit Irish-American stereotypes in All in the Family is perhaps his greatest act of Irishness in a long and glittering career in Tinseltown.
Trina Vargo, founder and president of the US-Ireland Alliance noted that, "as our non-profit organization is all about shedding old stereotypes and being inclusive, I was particularly struck by Mr Lear's refusal to make his most famous character, [All in the Family's] Archie Bunker, Irish.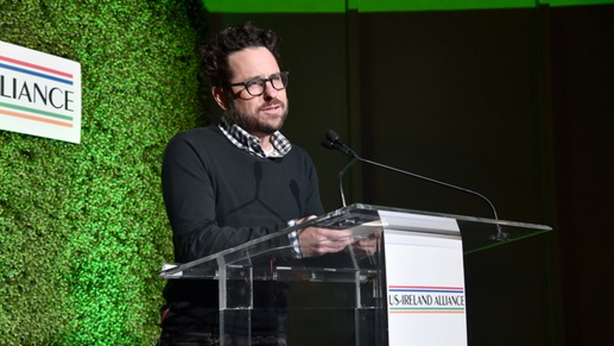 "Bunker was portrayed by Irish-American actor, Carroll O'Connor. In his autobiography, Mr Lear writes that he was advised by many to go with O'Carroll's look, and to make Archie Irish and Catholic.
"But Mr Lear wrote that he, 'refused to pin the bigot in Archie on any specific ethnicity or religion, so we never went there.
"Mr. Lear was ahead of his time then, and worth heeding today."
Norman Lear has received five Emmy awards, the Peabody Lifetime Achievement Award, the National Medal of Arts, and was a 2017 Kennedy Center Honoree.
At the age of 97, he has no plans to retire. His production banner, Act III, has a first-look deal with Sony Pictures Television. He serves as executive producer to the critically acclaimed re-imagining of One Day At A Time, recently resurrected for a fourth season by PopTV and CBS after a three season run on Netflix.
As an advocate, Lear founded People for the American Way and supports First Amendment rights and other progressive causes.
Previous 'honorary Irish' award winners include James L Brooks, Paul Rudd, James Corden, Michelle Williams, Zachary Quinto and Glenn Close.