Details of this year's Virgin Media Dublin International Film Festival have been announced and the 12-day event is set to feature the best of world and Irish cinema.
Amongst the highlights, the Virgin Media Opening Night Gala marks the Irish premiere of Lorcan Finnegan's Vivarium starring Jesse Eisenberg and Imogen Poots, with the latter in attendance on the night.
Finnegan's sci-fi suspense thriller about a young couple looking for a starter home is steeped in satire on suburbia and parenthood.
Barry Keoghan and 2020 BAFTA Rising Star Award nominee Niamh Algar will walk the red carpet for the gala screening of Calm with Horses, the highly-anticipated feature debut from award-winning short filmmaker Nick Rowland, with a screenplay by Joseph Murtagh.
Another Irish film to look out for is Rialto, a drama directed by Peter Mackie Burns and adapted by Mark O'Halloran from his stage play, Trade.
Tom Vaughan-Lawlor stars as Colm, a man struggling with the death of his destructive father and other personal crises who seeks solace in the arms of a young male prostitute, putting his family life at great risk.
In Broken Law, which is the world premiere feature debut of filmmaker Paddy Slattery, a respected Garda finds his loyalties tested to the absolute limit in this crime thriller starring Cardboard Gangsters cast members John Connors, Tristan Heanue and Graham Earley.
Other events to look out include a public interview with screenwriter and director Charlie Kaufman, who will give a unique insight into his creative process; acclaimed Polish filmmaker Paweł Pawlikowski (Cold War) is in for a Director's Masterclass; as is iconic Danish actress Trine Dyrholm, for a screening of her latest film Queen of Hearts.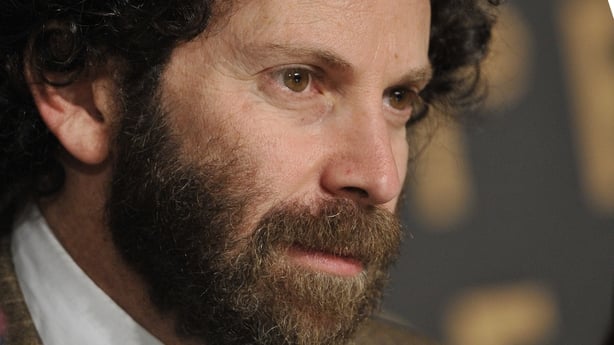 Highlighting the importance of diversity in film, the festival has a strong representation of LGBTQ+ films including Australian Samuel Van Grinsven's Lynchian-style feature Sequin in a Blue Room, Oliver Hermanus' critically acclaimed conflict drama Moffie and Jacqueline Audry's love triangle, Olivia.