There's the season finale of Ray Donovan, Chris Packham looks at the impact of the planet's growing population, while there's a touch of chaos on Cold Feet . . .
Pick of the Day
Chris Packham: 7.7 Billion People and Counting, 9.00pm, BBC Two
According to the UN, the human population could reach ten billion by the year 2050. That's a lot of people.
For broadcaster and naturalist Chris Packham, who has dedicated his life to championing the natural world, the subject of our growing population and the impact it is having on our planet is one of the most vital - and often overlooked - topics of discussion in an era of increasing environmental awareness.
Travelling around the globe in search of answers to difficult and sometimes controversial questions, Chris investigates why our population is growing so rapidly, what impact it is having on the natural world, and whether there is anything that can be done.
New or Returning Shows
Crazy Delicious, 8.00pm, Channel 4
Everyday meals are turned into extraordinary culinary creations - well, that's the plan - in this new food competition.
Comedian and foodie Jayde Adams presents the series in which ingredients are picked, plucked and snipped from an enchanted garden on the world's first edible set, which contains edible blossom, chocolate soil and a drinkable babbling brook.
In this first episode, junk food genius Adam, foraging queen Hannah and king of cakes Hardeep take on three challenges.
Losing It: Our Mental Health Emergency, 10.00pm, Channel 4
Nottinghamshire Healthcare NHS Foundation Trust opens its doors to TV cameras to reveal what it means to be in a mental health crisis.
This new series goes to the heart of front line services in the UK as staff struggle to tackle an unprecedented rise in demand.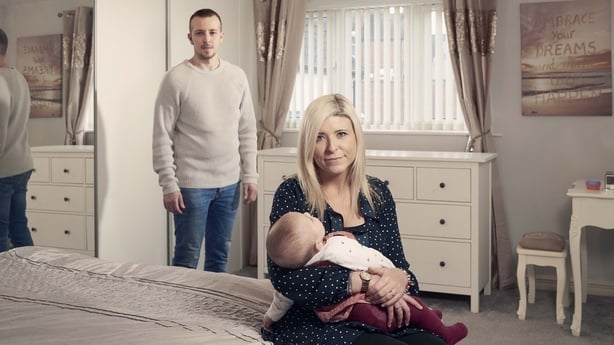 Episode one features Laura (below). She has no history of mental health issues, but two weeks after giving birth she attempted to kill her husband Dan and newborn baby, driving at high speed towards a wall.
Portrait Artist of the Year, 8.00pm, Sky Arts & NOW TV
Stephen Mangan (below) and Joan Bakewell are back, with the help of another set of celebrity sitters.
Throughout the run, 24 celebrity sitters from the world of stage, screen, sport and music will become the subject for painters.
As the show begins its sixth year, the first famous faces to take the seat will be comedian Mickey Flanagan, Asa Butterfield of Sex Education fame and Bodyguard actress Anjili Mohindra.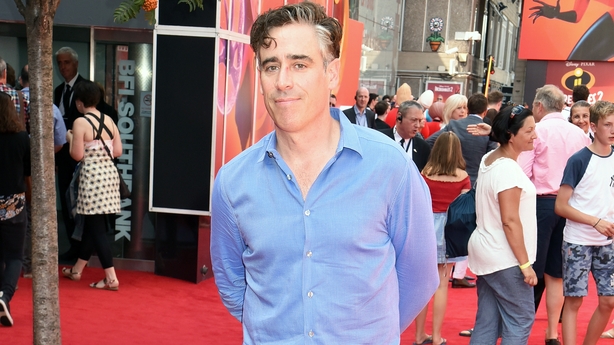 New to Download
Fortune Feimster: Sweet & Salty, Netflix
The comedian recalls her childhood misadventures as a former Girl Scout, debutante and (disqualified) swim meet champion; her family's complicated relationship with Hooters; and how a movie helped her realise that she was a lesbian.
Ending Tonight
Ray Donovan, 9.00pm, Sky Atlantic & NOW TV
In the season seven finale, Ray finally learns the truth about his sister Bridget's death. Terry, meanwhile reckons with the death of a friend as well as his own mortality.
Elsewhere, Mickey's dogged quest for the money he feels he's owed comes to a head with a deadly face-off between the Sullivans and the Donovans.
Don't Miss
Cold Feet, 10.00pm, Virgin Media One
Last week's season nine opener was fun but Robert Bathurst is on a career-high with his portrayal of the now extremely brittle David Marsden, whose life has largely fallen apart in recent years.
This week, down-at-heels Dave embraces his new role, but faces humiliation from a former adversary.
Elsewhere, Adam and Karen's new living arrangements cause chaos for their family when an unexpected visitor tips them over the edge, while Pete's time on a jury has unexpected consequences for Adam.
Click here for full TV listings