To mark the release of Stockton's Wing's career-spanning retrospective Beautiful Affair, singer-guitarist Mike Hanrahan has a rummage through the flight cases to share some memories with Harry Guerin.
The earliest thing I can remember about Stockton's Wing is... Believe it or not, I still remember my first gig - in Clonmel at the folk club in Hearn's Hotel. The excitement and nerves after weeks of rehearsals and suddenly there I was, onstage with a band I had so much admired. It was a dream come true and I always remember those kinds of dreams.

When I joined the band, I had this idea that... It would be gigs, a few pints and lots of craic - fun craic - and plenty of money.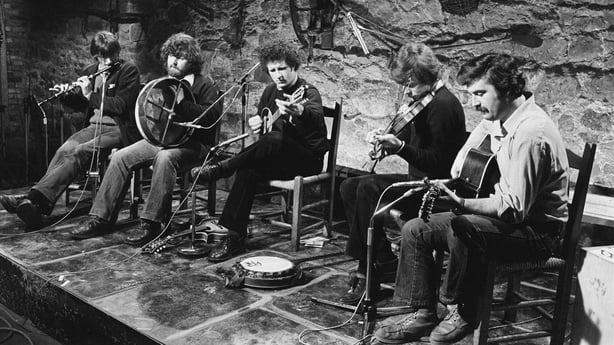 What I never expected was... No money, long journeys, hours and hours of rehearsals, the glamourless life in the confines of a very cold van, the empty halls and long, painful soundchecks. But I never expected to find a band of great brothers either - friends who supported each other through everything, a close knit crew who laughed a lot, shared many moments of joy and divilment. I never expected that and I am thankful it happened that way.
My favourite Stockton's Wing moment is... Meeting and performing with Sammy Davis Jr onstage at his show in Lansdowne Road as part of The Ultimate Event with Frank Sinatra and Liza Minnelli. We met all three when we played at a private party to welcome the show to Dublin. That weekend was spent in the company of a true gentleman of music. I treasure every moment. When I thanked Sammy for the gigs he turned and said, 'Mike, life is a two-way street. I'm good for you, but you guys are as good for me. We help each other. That's how it should always be'. Major life lesson right there.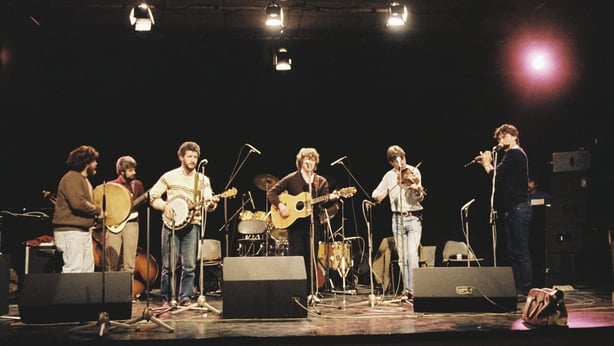 For me, our best album is...The Crooked Rose (1994), produced by Bill Whelan. It was to be my last Wing album, but as a band I believe we created a really innovative collection of original songs and tunes. At that stage of our career we had gone through that big electric sound stage extravaganza and come out at the other end more mature as performers, writers and creators. Bill was just beginning to develop his own approach to Irish music and myself, Maurice Lennon, Peter Keenan and Paul Roche were totally focussed on the writing. As a result it was a fun album to record because we all had a vested creative interest.

The most unlikely place I ever heard our music was... At The Iridium jazz club in New York. I was there to see Les Paul on my night off from a Ronnie Drew show and I heard Beautiful Affair followed by Skidoo. I was gobsmacked, but then a barman from Mayo came to my table and said he spotted me in the audience and went to his locker to get Stockton's Wing! It was fun to watch the people around me tapping to our music. Later, Les Paul welcomed the musicians from Ireland. Class.
The strangest bill we ever played on was...A Morris Dancing festival in the south of England. We were surrounded by hundreds of dancers dressed in bells and jangle, all playing what sounded like the same tune. It was bizarre. There we were, a bunch of Paddys dressed in denim in the middle of a tea party. How we laughed at that festival.
On the day of Self Aid we... Played a mighty gig and the audience danced and cheered. It was a powerful day. In Tua Nua followed us so we got to hang out with them for a while backstage. That was a wonderful sunny day out in Dublin.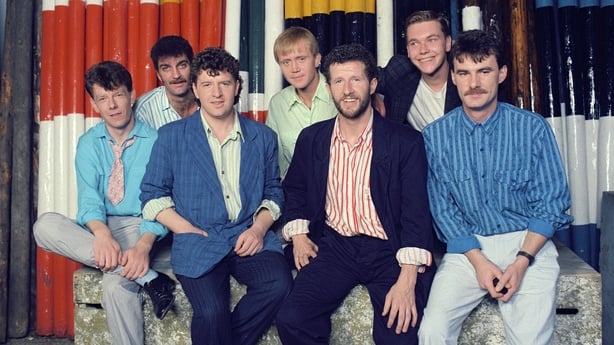 Our smartest move as a band was... Signing with Oliver Barry Management. He changed the course of the band's approach to business. We signed to Polygram, he increased our fees, introduced us to a larger UK audience, linked us with Terry Wogan and the Val Doonican TV show. He also taught us so much about the management. He once asked why we had towels, an array of sandwiches and all sorts of demands on our gig rider. 'It's costing you guys money,' he said. 'Can ye not bring yer own towels, make a few sandwiches and keep the money in yer pocket?' No argument with that logic. He certainly smartened us in such a positive way. Wonderful man.
Our biggest mistake was... We all make mistakes and I have always tried to learn from mistakes and move on so I rarely think about them again. What was that question again?
Choosing the songs for the retrospective made me... Sad, happy, reflective and extremely proud to go back through such a creative and exhilarating period of my music life. We were a good band who played honest music and were totally focussed on the live gig. It was all about the music. It also helped me remember so many great musicians, singers and producers who helped create that unique Wing sound. Such an uplifting experience.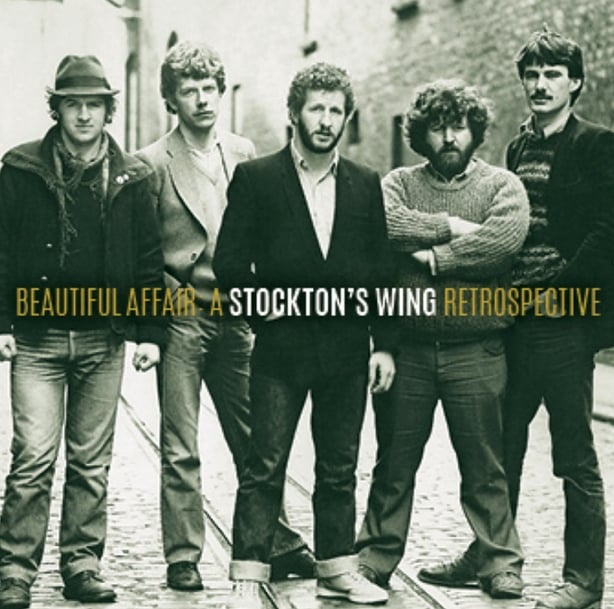 The thing fans don't realise about Stockton's Wing is... We had so many line-up changes over the years. Some fans have their favourites, but it changed almost with each album release. Someone recently counted over thirty musicians who had passed through the Wing at some stage of its life. I think it might be a lot more. We were a very transient outfit and we were lucky to attract some serious musicians who were delighted to be part of that Wing sound. These days we have a few younger musicians with us and it's a privilege to share the stage with such talented and energetic people. They keep us on our toes with their innovative ideas.

What amazes me still about the song Beautiful Affair is... Oh, what can I say about Beautiful Affair? One song, written on the rocks in Doolin all those years ago has brought laughter, adventure, friendship, excitement and so much joy to me and, it seems, to many people who love the song. I cherish every good wish and every request. I will sing it as long as someone wants to listen. It also gave me the title to my first book, which has been the greatest experience of my entire life. Beautiful Affair rocks.
Beautiful Affair: A Stockton's Wing Retrospective is out now on Tara Music