If you're going no further than the sofa - and even if you are - here are some tips from the tons of telly worth watching between Friday and Sunday. . .
Pick of the weekend
COBRA, 9.00pm Friday, Sky One
This impressive-looking new drama is set in the heart of the UK government during a time of crisis, and stars Robert Carlyle as Prime Minister Robert Sutherland, with Victoria Hamilton playing Chief of Staff, Anna Marshall.
Under the acronym COBRA, a team comprised of Britain's leading experts, crisis contingency planners and the most senior politicians assemble to help bring society back from the brink of collapse, as they deal with an unfolding national emergency.
Joining the Prime Minister and his Chief of Staff are Fraser Walker (Richard Dormer), a top crisis contingency planner, and Home Secretary, Archie Glover-Morgan (David Haig) - who will seize any opportunity for more power if it presents itself.
New or Returning Shows
The Simpsons, 8.00pm Friday, Sky One
Don't think I've watch The Simpsons in over a decade. Its longevity is remarkable, but the show sailed past its sell-by date a long time ago.
In this new episode, the 31st season opener, a video of Bart and Homer goes viral, turning them into online stars. Meanwhile, Lisa goes up against the school's new detention system.
Modern Family, 8.30pm Friday, Sky One
Back for an 11th and final season, this new run opens with Haley determined to follow the advice in her parenting books with the twins - but grandparents Phil and Claire think their old methods are better.
Meanwhile, Manny is set to direct Jay's dog bed commercial in the hopes of winning his ex-girlfriend back.
Crackerjack! 6.00pm Friday, CBBC
A staple of kids TV viewing for over 30 years, the BBC's Crackerjack! was long ago elevated to cult status and now it's back for a brand new run.
Sam Nixon and Mark Rhodes are the hosts and each episode will feature crazy, and often very messy, studio games including Double or Drop complete with cabbages, Stickly Come Dancing and Splatterjack.
In the first episode, Sam and Mark are joined in the studio by stars of the original show, Stu Francis, Bernie Clifton, Jan Hunt, Basil Brush and Don Maclean.
The Passenger, 10.00pm Friday, More4
This new French drama opens with the naked body of a man wearing a bull's head discovered at the Gare de Bordeaux-St-Jean, the main railways station in Bordeaux.
Captain Anais Chatelet is the first detective on the scene.
Before long, Anais's investigations into the murder introduce her to the Greek myth of the Minotaur and she becomes increasingly suspicious of psychiatrist Mathias Freire.
All Walks of Life, 8.30pm Friday, RTÉ One
Former President of Ireland Mary McAleese accompanies a fascinating and diverse selection of people on spiritual journeys along some of Ireland's most stunning and ancient pilgrim trails.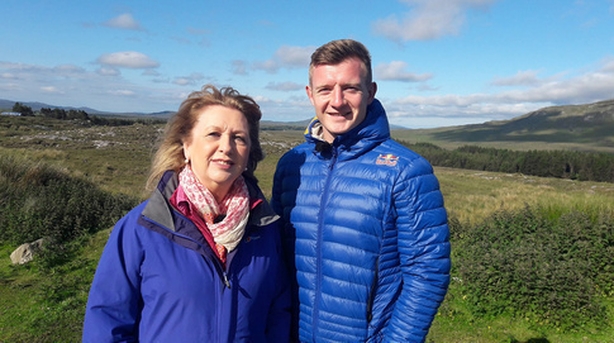 Her companion on the first pilgrimage is Galway hurler Joe Canning and ogether, they climb the stunning Mám Éan pass in Connemara and he talks about the lessons he's learned from winning and losing All Ireland finals.
The Last Leg, 10.00pm Friday, Channel 4
Adam Hills, Josh Widdicombe and Alex Brooker are joined by guests including comedian John Bishop and Labour leadership candidate Jess Phillips for a comic review of the significant moments of the past seven days.
The Front Row Late, 11.05pm Friday, BBC Two
Mary Beard and her panel discuss the links between culture, money and power.
In the wake of recent protests against multinational corporations funding some of the UK's major cultural institutions, they question whether they should be backed by big business.
Dr Eva's Great Escape, 9.30pm Sunday, RTÉ One
This documentary follows Eva and Wyatt Orsmond as they sell their Wicklow home to start a new adventure in Portugal, where they will build a luxury hotel.
After the couple's high-profile split and reconciliation, Eva has high hopes for rebuilding their relationship and creating a new life – even though they've zero experience of the hotel industry.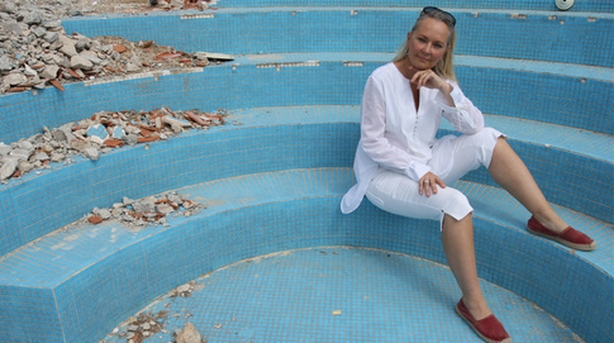 New to Download
It's Always Sunny in Philadelphia , from Sunday, Netflix
The fourteenth season of the American comedy TV series about a group of five selfish underachievers who co-own a run-down Irish Bar and are involved in various controversies.
Sex Education, from Friday, Netflix
The teen dramedy about Otis Milburn(Asa Butterfield), a socially awkward high school student who lives with his sex therapist mother, Jean (Gillian Anderson), returns for a second season.
As a late bloomer Otis must master his newly-discovered sexual urges in order to progress with his girlfriend Ola whilst also dealing with his now strained relationship with Maeve.
Ares, from Friday, Netflix
When her friend suffers a bizarre accident, Rosa realizes the secret student society they've just joined is built on demonic secrets from Dutch history.
Hip-Hop Evolution, from Friday, Netflix
Season 4 of the music series follows hip-hop in the US, showcasing the stories and sounds that shaped its history and culture.
Tyler Perry's A Fall from Grace, from Friday, Netflix
Grace Waters (Crystal Fox), a long-time pillar of her Virginia community, stays composed when her ex weds his mistress and her son moves away.
A handsome stranger (Mehcad Brooks) becomes her surprise second love, but Grace's new husband soon ravages her life and, awaiting trial for his murder, her only hope for vindication lies with Jasmine Bryant (Bresha Webb), a public defender who's never tried a case.
Aladdin, from Friday, Sky Movies Premiere & NOW TV
The Disney classic gets the Guy Ritchie treatment in this live action remake, starring Will Smith as the genie.
The story remains the same - a kind-hearted street urchin's dreams of romancing the princess become reality when he gets his hands on a magical lamp containing a wise cracking, wish-granting genie - but with Ritchie's signature edgy style.
Don't Miss
Stewart Copeland's Adventures in Music, 9.30pm Friday, BBC Four
In this three-part series, former Police drummer Stewart Copeland explores how music brings people together, moves them, binds them, and communicates stories like no other art form.
In this first episode he explores the power music has to bond people in ways that are fundamental to our evolution and existence.
Along the way he gets to play with a Memphis marching band, join a song circle led by Bobby McFerrin and deconstruct the sexiness of Relax with its producer Trevor Horn.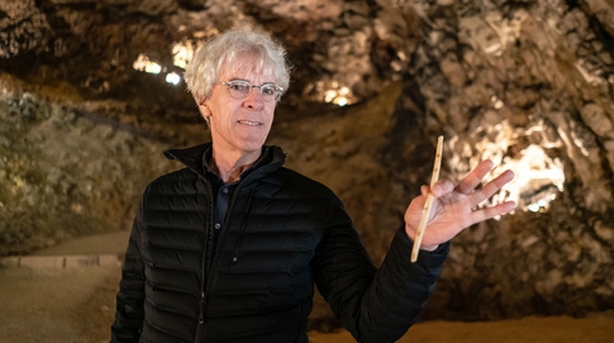 Weekend movies
The Lego Batman Movie, 6.35pm Saturday, RTÉ One
The caped crusader swings into action to save Gotham City from the Joker in this smart, animated comedy, featuring the voices of Will Arnett, Michael Cera, Rosario Dawson, Ralph Fiennes and Zach Galifianakis.
Birdman, 11.00pm Saturday, BBC Two
Michael Keaton, Edward Norton and Emma Stone star as a faded movie star (Keaton), famous for his role in a series of superhero movies, tries to reclaim his artistic integrity by directing and starring in a Broadway play.
Can You Ever Forgive Me? 10.00pm Sunday, Sky Movies Premiere
Melissa McCarthy is pretty great as Lee Israel, a best-selling writer who made her living in the 1970s and 80s profiling the likes of Katharine Hepburn, Tallulah Bankhead and Esteé Lauder.
But when she found herself falling out of step with Hollywood biographical trends and unable to get published, she turns to deception, aided by her loyal friend Jack (Richard E Grant).
Son of Saul, 11.00pm Sunday, BBC Two
The word 'harrowing' was invented for films like this, the unsanitised story of two days in the life of an Auschwitz prisoner.
The eponymous Saul is forced to assist with the camp's genocide programme. When he finds his own son's body, he vows to give the boy a proper burial instead of allowing his remains to be burned.
Box Set Binge
The Kominsky Method, Netflix
Michael Douglas and Alan Arkin form an impressive Sunshine Boys-like double act in this comedy that's got two seasons under its belt.
Douglas is revered acting coach (and a one-time successful actor) Sandy Kominsky, while Arkin plays his best friend and agent Norman Newlander. The couple keep each other laughing as they navigate the ups and downs of getting older.
Click here for full TV listings