Michael Sheen and David Tennant star in Good Omens, Grace and Frankie returns – and the Silent Witness crew investigate the murder of a teenage boy . . .
Pick of the Day
Good Omens, 9.00pm, BBC Two
Michael Sheen and David Tennant lead an all-star cast in this six-part humorous fantasy drama.
AS well as been written by Neil Gaiman it's based on the well-loved and internationally bestselling novel Good Omens by Gaiman and Terry Pratchett.
Sheen stars as the fussy angel/rare-book dealer Aziraphale, while Tennant plays his opposite number, the fast-living demon Crowley, both of whom have lived among Earth's mortals since The Beginning and have grown rather fond of the lifestyle and of each other.
So it's really terrible news for both of them that, if Heaven and Hell have their way, the world will end on Saturday. Everything appears to be going according to Divine Plan. Except that someone seems to have misplaced the Antichrist.
New or Returning Shows
24 Hours in Police Custody: Murder in the Woods, 10.00pm, Channel 4
Here's a feature-length edition of the BAFTA Award-nominated series that takes viewers behind the scenes of a police investigation, this time the pre-mediated and brutal murder of a young man.
On a bleak January morning police are called to the middle of the woods in Hinchingbrooke Country Park in Cambridgeshire, after a dog walker finds a blood-soaked body.
Detective Chief Inspector Adam Gallop's immediate assessment is that 'It feels like an execution', and it quickly becomes clear that with no witnesses and no CCTV in the woods there are few clues for him to work with.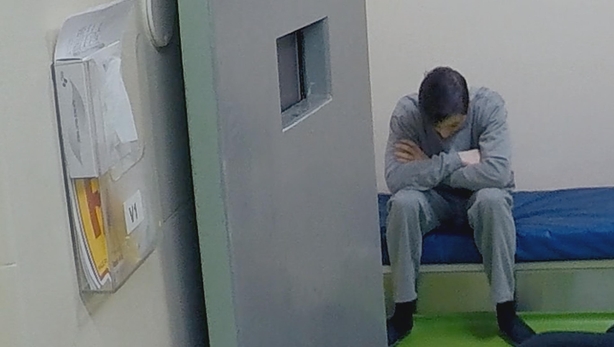 New to Download
Grace and Frankie, Netflix
Jane Fonda and Lily Tomlin are two women reinventing their lives in this funny and honest series, now returning for what promises to be a pretty sensational sixth season.
Ending Tonight
Eating with My Ex, 10.35pm, BBC One
Former Love Island star Sam Gowland's ex Georgia Harrison wants to know if their romance was for real, and Paralympic gold medalist Kadeena Cox has some burning questions for her ex Tes – but could they get back together?
Find out on the show that eavesdrops on these tense, confrontational, flirty and often emotional reunions.
Don't Miss
Silent Witness, 9.00pm, BBC One
Investigating the murder of a teenage boy, Nikki and the Lyell team are forced to question police methods.
When Thomas discovers evidence that throws the time of death into doubt, DCI Claire Ashby seems more concerned with building the case against her main suspect. With pressure building on the police to secure a conviction, the team must fight to ensure that inconvenient truths aren't overlooked.
Tabú, 9.30pm, TG4
In 2013, Bumbleance, the first ambulance service specially designed to bring sick children and their parents to and from hospital, hit the Irish roads.
Unlike regular ambulances, the Bumbleance vehicles have everything on board to make journeys as enjoyable and stress-free as possible.
Unique to Ireland, it is the most child-friendly ambulance service on the planet. This film follows the journeys of the families who use this service to travel great distances for treatment.
Click here for full TV listings