Cold Feet returns for a ninth run, there's a new reality show called Unpolished, and the ambitious documentary series This is Our Family starts on Sky Atlantic . . .
Pick of the Day
Cold Feet, 10.00pm, Virgin Media Two
It's season nine of Mike Bullen's dramedy that came back from TV Heaven to show how the gang are coping with middle-age life in Manchester.
James Nesbitt's Adam finds himself in hot water at work, while his relationship with Karen (Hermione Norris ) continues to affect the group.
Meanwhile Jenny (Fay Ripley) has finished her cancer treatment, but her struggle is far from over, while David (Robert Bathurst) begins to see Mary (Michelle Holmes) in a new light.
New or Returning Shows
How to Steal Pigs and Influence People, 10.00pm, Channel 4
This documentary follows a unique community of established vegan and ex-vegan influencers.
Some are embarking on an escalating series of daring farmyard heists, others are devoted to their back-bedroom chicken sanctuaries, and some are extreme ex-vegans, now notorious for their jaw-dropping raw-meat-only diet.
Some enjoy hundreds of thousands of followers and know exactly what it takes to make an impact online.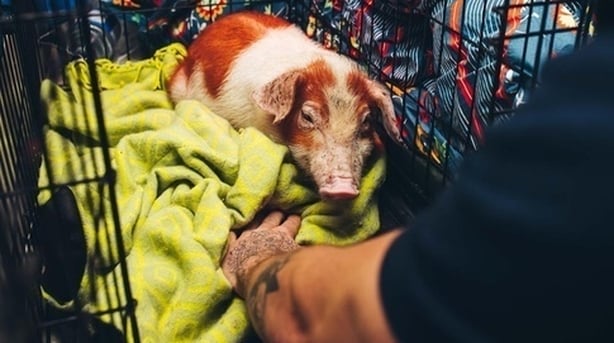 This is Our Family, 10.00pm, Sky Atlantic & NOW TV
This is a pretty ambitious longitudinal documentary series following four families from across the UK.
Some of Britain's top documentary makers, Clare Richards (Acid Attack: My Story), Will Yapp, (The Real Full Monty), Marcus Plowright (The Murder of Jill Dando) and Ellena Wood (Louis Theroux: Talking to Anorexia) follow four families from 2017 to now, telling the stories of their lives over a three-year time span.
First up, Clare Richard's film tells the story of the Borg family from Newport. Tony, father of eight and one of the Uk's top boxing coaches is set to marry for the first time at the age of 50.
But his bride-to be is still struggling to comes to terms with the death of her 19-year-old daughter.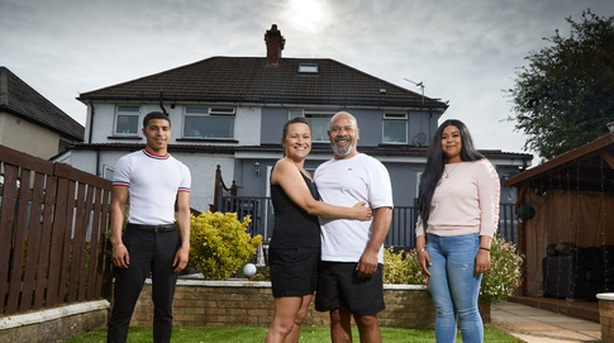 Food Unwrapped Does Breakfast, 8.00pm, Channel 4
This special celebrates breakfast (in its many guises) with a look back at some favourite brekkie-based investigations.
Jimmy Doherty traces the roots of baked beans back to the early settlers in America, and solves the puzzle of what kippers actually are.
Meanwhile, Matt Tebbutt delves into the surprising science behind why nuts always rise to the top of his muesli, and discovers how the same principle can save a skier's life in an avalanche.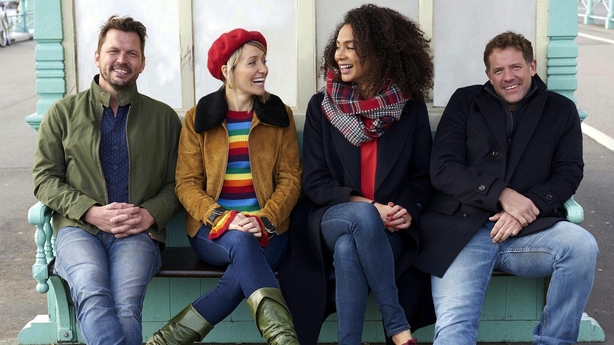 Unpolished, 10.00pm, TLC
Yet another new reality show. Top nail artist Lexi Martone and her sister Bria, a hair colourist/make-up artist, run Salon Martone while juggling family, clients and their own relationships.
24 Hours in A&E, 9.00pm, Channel 4
The award-winning documentary series returns for a 20th run, following patients treated in the same 24-hour period at St George's in south west London.
On one of the busiest days of the year, this episode focuses on motherhood, the incredible sacrifices that are made for children, and what it means to have a family.
Don't Miss
Better Things, 11.15pm, BBC Two
The third season of Pamela Adlon's excellent dramedy about a single mother trying to bring up three daughters as well as maintaining an acting career continues. And looking out for her mother.
After a hard day's work in a monster movie in the desert, Sam takes Duke to a science evening at her school, where she finds it hard to keep her temper.
Click here for full TV listings