Twins Eve and Jess Gale, who vowed before they went into the Love Island villa that they have a strict "girl code", have clashed on day two of the show, over a man.
Speaking before they joined the series, 20-year-old Jess said: "If there's a guy that's upset Eve, he is cancelled in my books."
"If someone upset her I'd never speak to them again," said Eve.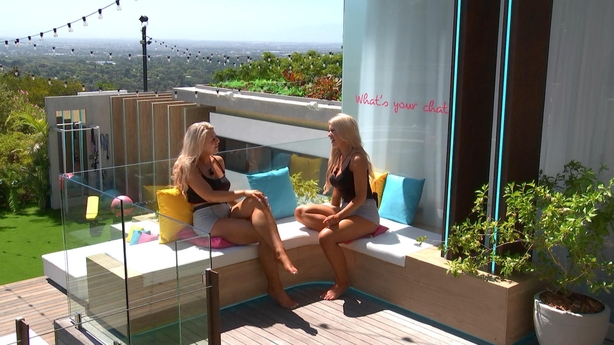 The pair were told when they moved into the villa they had the power to split up two couples by picking whichever boys they wanted to be with.
Unfortunately they indicated that they both liked the same guy - Callum Jones - with Jess saying: "I can't believe you made that decision. How come you made that decision? Eve, can I just please explain?"
Eve responded by saying: "I don't know, that's just the way I feel. We're not arguing over a guy, Jess, this isn't happening."
The move caused great insecurity among the newly-formed couples with smooth-talking 24-year-old police officer Mike Boateng reassuring customer service advisor Leanne Amaning by saying: "I have come in here to find love, to find that someone. My initial thoughts of you is that you could be that someone. And you're a beautiful girl."
Leanne replied: "I'll just tell my inner self to calm it down."
Mike added: "If reassurance is what you're after, reassurance is what you're going to get."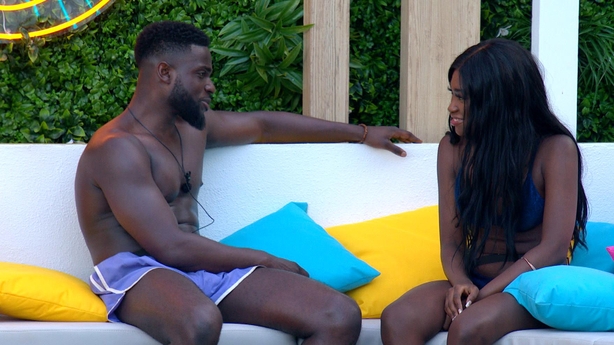 But, you did hear right: shortly afterwards he told the twins he would be fine if one of them picked him.
Democratic services officer Shaughna Phillips, 25, who had paired up with 23-year-old scaffolder Callum, demanded a kiss, saying: "I've done what the dogs do with the lamppost. I've left my scent."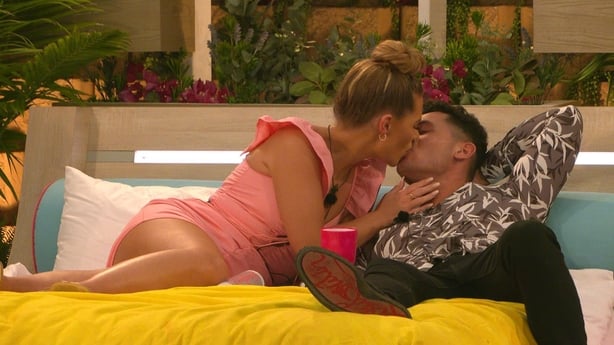 Before the show he revealed that he fancies "girls with dark hair, tanned skin, red lipstick and white nail polish". So as long as she doesn't run out of red lipstick and wears white nail polish maybe he will come back for her yet.
At breakfast, Siannise Fudge spotted her partner, builder Nas Majeed, with Eve and Jess in the kitchen.
The Bristol beauty consultant said: "So he's grabbing them breakfast, but he didn't even ask me if I wanted any breakfast? I'm sorry, but has he asked me if I wanted any Coco Pops?"
Mike, with his declarations, and Callum, who likes brunettes with red lipstick and white nail polish, were picked by twins Eve and Jess.

Eve opted for Callum and Jess went for Mike.
Saving this gif for every time it kicks off in the group chat from now on #LoveIsland pic.twitter.com/52EEFO1DFg

— Love Island (@LoveIsland) January 13, 2020
Love Island airs on Virgin Media One at 9pm.