If you're not going further than the sofa - and even if you are - here are some tips from the tons of telly worth watching on the box between Friday and Sunday. . .
Pick of the weekend
Deadwater Fell, 9.00pm Friday, Channel 4
David Tennant, Cush Jumbo (aka Luca Quinn in The Good Fight), Matthew McNulty and Anna Madeley star in Daisy Coulam's new four-part dark crime thriller.
A house fire devastates a close-knit community, after a seemingly happy family die in the blaze. Further investigation reveals something more sinister and the villagers must pick through the ashes to find answers.
Was it a tragic accident or something more sinister?
New or Returning Shows
Billy Connolly: Life, Death and Laughter, 10.00pm Friday, BBC Two
Billy Connolly returns to Glasgow's famous Kings Theatre, where his journey into comedy first began, to talk life, death and laughter, in discussion with BBC Arts editor Will Gompertz.
The conversation looks back on the Big Yin's past and ahead to the future, covering all elements of his unusually packed existence - how he got started, his approach to comedy, his Scottish roots, and how Parkinson's disease is the latest thing he is having to laugh at.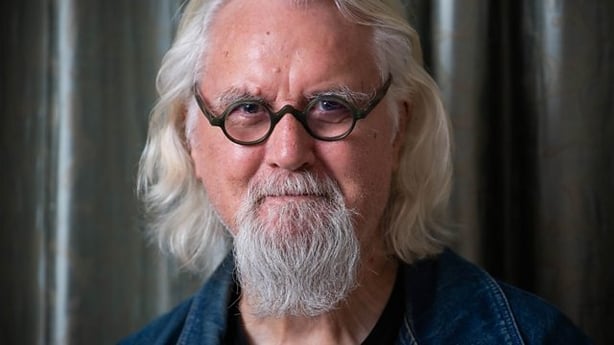 King Gary, 9.30pm Friday, BBC One
This new comedy follows Gary King (Tom Davis) and love of his life Terri (Laura Checkley) as they bowl through family life in suburbia.
Gary's quest to impress the neighbours and fill his dad's big shoes might be more successful if he wasn't such a drama queen. But there's always a lot of love around in Butterchurn Crescent.
Gary has a building site prankster to deal with, but he turns out to be the local loose cannon and hard man. He sets up a one-to-one at his local, the roughest pub in the area, but not before he has 'rehearsed' the chat with Terri at home.
Sick of It, 10.00pm Friday, Sky One & NOW TV
Karl Pilkington and his eternally grumpy internal alter-ego return with more helpings of humorous philosophising.
After Aunt Norma replaces Karl with a young sparky care worker called Ruby to replace Karl, it triggers a bout of soul searching about how little he's achieved in his life.
Karl seeks to rectify this by binging on biscuits before attempting to dislodge Ruby in Norma's affections.
Chris Packham: Forever Punk, 9.30pm Friday, BBC Four
Environmentalist and life-long punk, Chris Packham reveals how, as a teenager (below) with undiagnosed Asperger's, punk rock may have saved his life.
Here, Chris sets out to question both himself and other former punks who, like him, rocked against racism, fought for Gay rights and caused their parents untold grief, to determine whether the values they all believed in still hold true today and are still as relevant.
Chris meets some of the legends at the heart of the movement such as artist Jamie Reid, who designed the Sex Pistols' record covers; The Clash's first drummer and now chiropractor Terry Chimes; and gay rights campaigner, now Radio 6 Music DJ, Tom Robinson.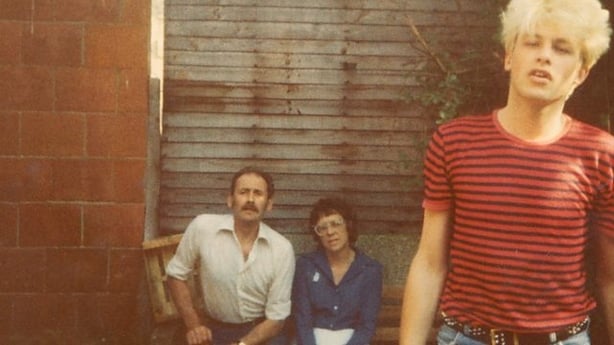 Bone Detectives: Britain's Buried Secrets, 8.00pm Saturday, Channel 4
In this series Tori Herridge and a team of scientists attempt to piece together the lives behind discovered bones, and find out what happened to these people and how they died.
In episode one, five bodies dating from the Bronze Age are found in a deep pit on the Isle of Thanet in Kent. One of them is an old woman, who has been manipulated into a position where she is pointing at something. But at what? And why?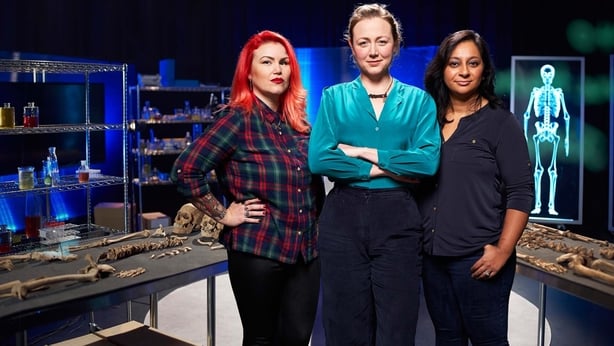 Craig David: Radio 2 in Concert, 11.30pm Saturday, BBC Four
Southampton-born R&B and garage king Craig David performs an intimate show in the BBC's Radio Theatre in central London for BBC Radio 2.
He and his band perform tracks from his recent album The Time Is Now as well as classics such as Fill Me In and 7 Days.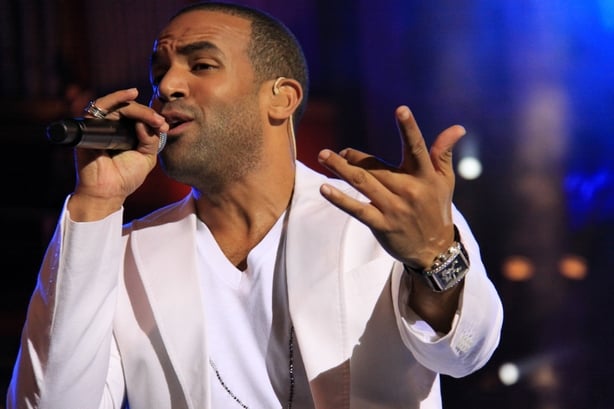 Monty Don's American Gardens, 6.30pm Saturday, BBC Two
In this first programme, the undaunted Monty Don travels from Missouri to Chicago and then across to New York and Philadelphia.
He begins his journey in a prairie, the original American flowering wilderness. Much of the prairie has disappeared but he meets a couple who have revived the tradition and enjoy showing it to him in full bloom.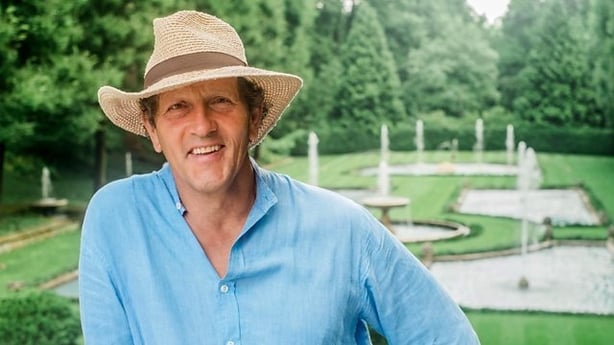 Louis Theroux: Selling Sex, 9.00pm Sunday, BBC Two
The exchange of sex for money is legal in Britain, so long as it doesn't involve coercion, exploitation, or any kind of public nuisance.
Now, fuelled by websites and social media, a new economy has emerged – bringing a world of transactional sex to people who might never have previously considered it.
Louis Theroux meets women legally providing sexual services. But rather than on the streets or in illegal brothels, these women sell sex from their own homes or hotels - making the exchange more accessible and, according to some, safer than the illegal alternatives.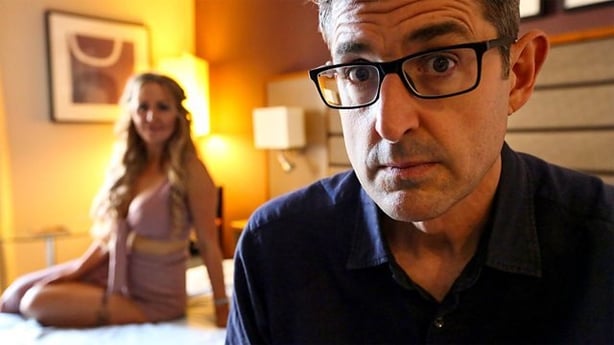 The New Pope, 9.00pm Sunday, Sky Atlantic & NOW TV
Academy Award-winning director Paolo Sorrentino begins his second season set in the world of the modern papacy in this sort-of sequel to The Young Pope.
Following on from the events of that series, Pius XIII (Jude Law) is in a coma, and a new Pope must be found, with Sir John Braddox (John Malkovitch) the most likely candidate.
Sé Mo Laoch, 9.30pm Sunday, TG4
Here's the life and career of Australian-born guitarist Steve Cooney, who has made a meteoric impact on traditional music in Ireland.
Since moving here from Melbourne in Australia back in 1981 Cooney has been involved in many iconic groups and albums, from Sharon Shannon's first record to the seminal Meitheal with Séamus Begley.
The Speedshop, 8.00pm Sunday, BBC Two
This brand-new show follows custom motorcycle builder, Titch Cormack, and his team as they tackle two very different vehicle engineering challenges and follow in the footsteps of ancient military commander Hannibal in a journey across the Alps.
Titch receives a visit from a customer that needs his help - Parachute Regiment soldier Chris recently had his right leg amputated and wants a specially adapted motorcycle, to take on a testing ride across the Alps.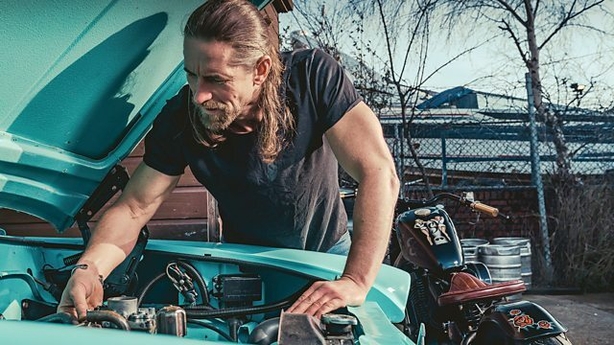 Death at the Mansion: Rebecca Zahau, 9.00pm Sunday, Sky Crime & NOW TV
In 2011, Rebecca Zahau was found dead, hanging naked, bound and gagged, in the courtyard of her billionaire boyfriend's Coronado mansion, just two days after his six-year-old son suffered a fatal accident while under Rebecca's care.
Her cause of death was ruled as a suicide, leading to years of endless public intrigue and speculation.
This series follows an elite team of investigators, including former prosecutor Loni Coombs, crime journalist Billy Jensen and forensic criminologist Paul Holes as they take another look at this mysterious case.
Ending this weekend
Room to Improve: Dermot's Home, 9.30pm Sunday, RTÉ One
Dermot Bannon's vision for his new home is mirrored by similarly grandiose ambitions for the garden - a wild jungle whose design he hands over to landscaper Diarmuid Gavin.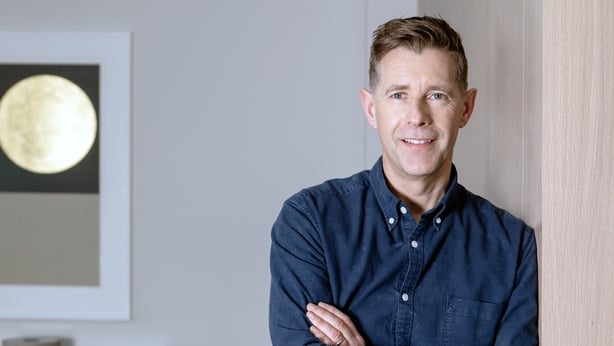 New to Download
Jamtara - Sabka Number Ayega, from Friday, Netflx
A group of small-town young men in India run a lucrative phishing operation, until a corrupt politician wants in on their scheme - and a cop wants to fight it.
Titans: Season 2, from Friday, Netflx
The DC Comics series returns for a second run. And things have changed. Robin and the Titans aren't the same group of outcasts they used to be, and neither are their enemies.
AJ and the Queen, from Friday, Netflx
RuPaul stars in this series as a down-on-her-luck drag queen travelling across America in a van with a tough-talking 10-year-old stowaway.
Us, from Sunday, Sky Cinema Premiere & NOW TV
Jordan Peele follows up his breakout hit Get Out with this chilling tale.
The Wilson family head on a beach holiday to take troubled daughter Adelaide's mind off the uneasy dread that is taking over her life.
When night falls, the Wilson's are visited by four shadowy intruders, who are revealed to be terrifying doppelgangers of the family. Can the Wilson's survive the night - and themselves?
Sometimes Always Never, from Sunday, Sky Cinema Premiere & NOW TV
This quirky comedy is about Alan, played by Bill Nighy, a stylish tailor who has spent years searching tirelessly for his missing son Michael who stormed out over a game of Scrabble.
With a body to identify and his family torn apart, Alan must repair the relationship with his youngest son Peter and solve the mystery of an online player who he thinks could be Michael, so he can finally move on and reunite his family.
Don't Miss
Love Island, 9.00pm Sunday, Virgin Media One & ITV 2
Between the success of last year's show and the hype surrounding the recent departure of host Caroline Flack – replaced by Bray native Laura Whitmore – this has to be the unmissable show of the weekend in terms of FOMO.
You know the drill: a bunch of rather attractive twenty-somethings with a strong social media presence gather to find love and – much more importantly – aim for a future life as a c-grade celebrity.
Here they are:
Weekend movies
Central Intelligence, 9.00pm Friday, Virgin Media One
Dwayne Johnson and Kevin Hart are great in this hugely enjoyable comedy.
Years after being humiliated as a student, rogue CIA agent Robbie Wheirdicht (Johnson) turns to old classmate Calvin Joyner (Hart) for help when he's targeted by his own organisation.
Finding Dory, 6.35pm Saturday, RTÉ One
If you missed this over Christmas – and even if you didn't – here's another chance to see young clownfish Nemo and his dad Marlin set out on an underwater adventure to help their forgetful friend Dory find her parents, meeting the grouchy but well-meaning octopus Hank along the way.
My Left Foot, 11.00pm Saturday, RTÉ One
Superb biopic of Irish writer and artist Christy Brown (played by an Oscar-winning Daniel Day-Lewis), who had cerebral palsy leaving him unable to control most of his body.
Born into a large, poor family, Christy is disregarded as a hopeless case by the medical establishment, but encouraged by his devoted mother (Brenda Fricker) as he learns to write and draw with his left foot.
Box Set Binge
Freaks and Geeks, All4
The cast list for this turn-of-the-millennium school drama is astonishing, and includes Linda Cardinelli, James Franco, Seth Rogen, Jason Segel and Busy Philipps.
It's also a pretty entertaining show that's stood up to the test of time.
Like a lot of great shows that no one watched, Freaks and Geeks was subject to erratic scheduling and silly time slots. It hadn't a chance. But it's become a cult classic and is well worth a look.
Lindsay's family and friends worry when she quits the academic decathlon team, the 'mathletes', and begins hanging out with a new crowd. Meanwhile, her brother Sam tries to cope with savage bullying.
Click here for full TV listings