Cameron Diaz and her husband Benji Madden have announced the birth of their baby daughter, Raddix.
The 47-year-old actress and her musician husband said they were "overjoyed" to share the happy news but would not be posting any pictures of their newborn "to protect our little one's privacy".
On both their Instagram pages, the couple posted: "Happy New Year from the Maddens! We are so happy, blessed and grateful to being this new decade by announcing the birth of out daughter, Raddix Madden.
"She has instantly captured our hearts and completed our family. While we are overjoyed to share this news, we also feel a strong instinct to protect our little's one's privacy.
"So we won't be posting pictures or sharing any more details, other than the fact that she is really really cute!! Some would even say RAD:)
"From our family to all of yours, we're sending our love and best wishes for a Happy New Year and Happy New Decade.
"Sincerely, Cameron&Benji [heart emoji]".
We need your consent to load this Instagram contentWe use Instagram to manage extra content that can set cookies on your device and collect data about your activity. Please review their details and accept them to load the content.Manage Preferences
Diaz and Madden have been married since 2015, they met through Nicole Richie who is married to his brother Joel.
In a candid interview in August, Diaz opened up about her marriage to "the greatest human being" while talking to InStyle magazine.
"I just want to build better, stronger friendships with the people who are in it with me. Of course, that includes my husband.
"Getting married to him was the best thing that ever happened to me. My husband's the best. He's the greatest human being, and he's my great partner.
"Marriage is certainly hard, and it's a lot of work. You need somebody who's willing to do the work with you, because there's no 60-40 in marriage. It's 50-50 period. All the time."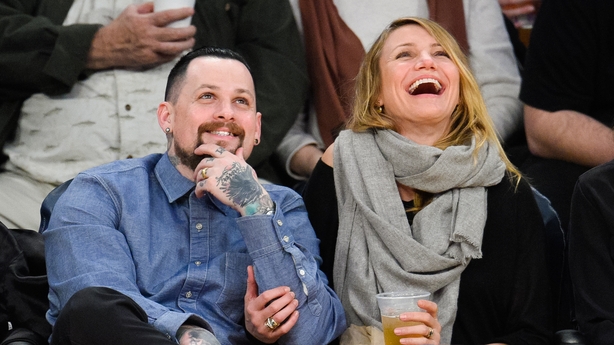 Diaz added: "I don't know if I was ready [when I got married], but I knew Benji was special. He's just a good man. There's no bulls**t. It's really refreshing. I'm grateful for him."