It's 20-20 vision for the entire year as we head into the 21st Century's third decade. Here's how things look telly-wise on opening day . . .
Pick of the Day
Dracula, 9.00pm, BBC One
This looks very promising.
Sherlock duo Mark Gatiss and Steven Moffat get their nibs out to put their spin on the legendary Bram Stoker novel.
It's 1897 and St Mary's Convent, Budapest plays host to a desiccated husk of a human being, Jonathan Harker (John Heffernan) - an English lawyer with a strange and unsettling story to tell.
Invited to Transylvania to meet the reclusive Count Dracula, Harker finds himself trapped in an ancient, terrifying castle, a maze of mouldering corridors and vaults: a prison without locks.
It soon becomes clear that he and his client are the only things living in the echoing halls of the moulding pile: and that the Count himself isn't living at all!
New or Returning Shows
Doctor Who, 6.55pm, BBC One
Huddersfield's finest Jodie Whittaker returns with the gang for a 12th season of the rebooted sci-fi series.
Intelligence agents around the world are under attack from alien forces, so MI6 turn to the only people who can help: the Doctor and friends.
As they travel the globe looking for answers, attacks come from all sides. Earth's security rests on the team's shoulders, but where will this planet-threatening conspiracy lead them?
Bancroft, 9.00pm, Virgin Media One & UTV
As season two begins, the newly-promoted to Detective Chief Superintendent Bancroft (Sarah Parish) has professional success but at great personal cost.
When a double murder brings an unexpected reunion, Elizabeth is forced onto the sidelines by Detective Superintendent Jake Harper. As new enemies emerge, old foes make their move.
Leaving Limbo, 6.30pm, RTÉ One
Observational documentary following two teenage best friends, Natasha Maimba and Minahil Sarfraz, who met whilst growing up as asylum seekers in Direct Provision as they prepare to sit their leaving certificate.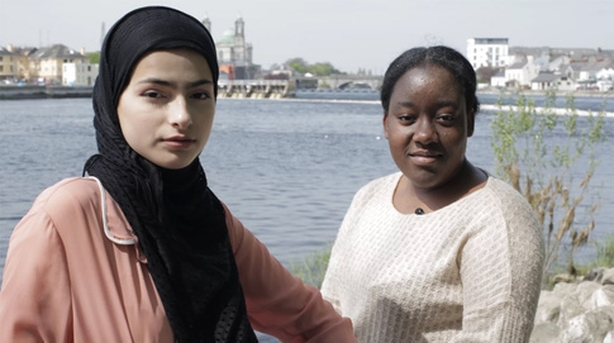 Fear darb ainm Harris, 9.30pm, TG4
This should be fun, and I hope it includes the title song from Camelot and maybe something about a cake being left out in the rain.
It's a profile of legendary Limerick actor Richard Harris, exploring his fascinating life both on and off screen. Featuring contributions from Clint Eastwood, Daniel Radcliffe, Ridley Scott, Jim Sheridan and Patrick Bergin.
The Great Festive Bake Off, 7.40pm, Channel 4
Noel Fielding and Sandi Toksvig host a special celebrity edition featuring the cast of Derry Girls for the second of this year's Christmas specials. Saoirse-Monica Jackson, Nicola Coughlan, Jamie-Lee O'Donnell, Dylan Llewellyn and Siobhan McSweeney will be cooking up some New Year-inspired bakes to impress judges Prue Leith and Paul Hollywood and be crowned Star Baker. With music from the London Gospel Community Choir.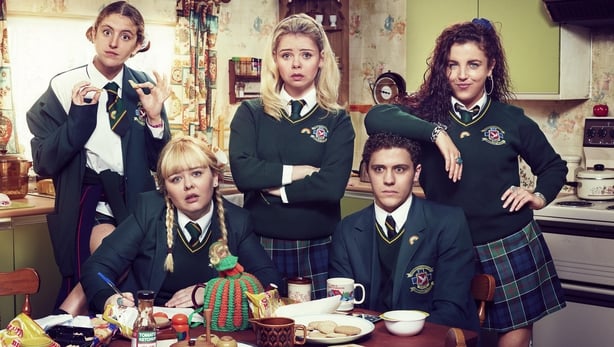 New to Download
Messiah, Netflix
When CIA officer Eva Geller (Michelle Monaghan) uncovers information about a man (Mehdi Dehbi) gaining international attention through acts of public disruption, she begins an investigation into his origins.
As he continues to cultivate followers who allege he's performing miracles, the global media become increasingly beguiled by this charismatic figure.
Geller must race to unravel the mystery of whether he really is a divine entity or a deceptive con artist capable of dismantling the world's geopolitical order.
Don't Miss
Dara O Briain - Voice of Reason, 10.00pm, BBC Two
An opportunity to see Dara O Briain's globetrotting Voice of Reason live show, filmed exclusively for the BBC at London's world-famous Eventim Apollo.
Dara is one of the most recognisable faces on British TV as host of long-running satirical show Mock the Week, Stargazing Live, Robot Wars and Blockbusters. With Voice of Reason, he goes back to his day job as a world-class stand-up comedian. The show presents Dara in full flight as one of the most intelligent, fast-talking and downright funny live performers working today.
Click here for full TV listings