UK celebrity chef Tom Kerridge has spoken about the "nerve-wracking" experience of making his new weight-loss show.
He joins a group of volunteers in a challenge to shed flab and shape up in his new series Lose Weight And Get Fit With Tom Kerridge, which starts on BBC Two on January 8.
Kerridge, who previously lost 12 stone, said he was inspired to take on the challenge after he started to regain some of the weight.
He admitted: "I hate watching myself on TV anyway, that's one of those things. But to be taking part in it, it's quite nerve-wracking because it makes you realise that . . . you really had to commit to this because there's going to be, I don't know, two million people that are going to watch it on the telly.
"So there's a lot of nerves about committing to it and doing it and taking part in it.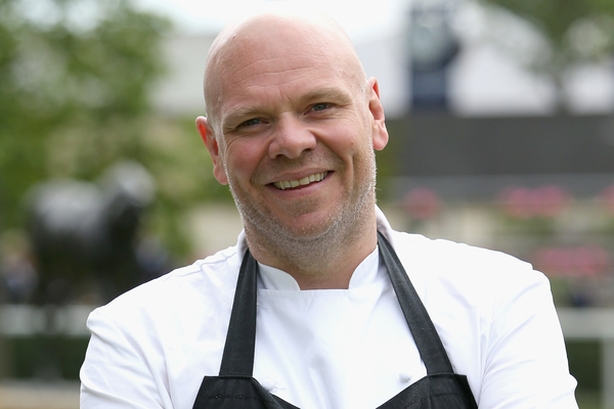 "I recognise from everybody else's point of view how brave they are to do this, so it's a big commitment at the beginning," he adds. "I won't tell you what happened at the end, but the whole process is a very nerve-wracking one.
"Losing weight, trying to do it, committing to it, but also with the added fact that it's being filmed for a television show was a huge thing for myself and for everybody.
"But what made it easier is because it was a group thing; there was a WhatsApp group where everybody was very, very supportive of each other, and it actually makes it a lot easier when everybody is committed to doing it."
In the six-part series, Kerridge returns to Gloucester, where he grew up, and joins 11 volunteers who have just two months to lose weight, get fit and transform their cooking and exercise habits.
"I wanted to change everything, so with Adam (Peacock, the personal trainer on the show) I went for the idea of going for much more cardio and aerobic exercise and then went onto lower calories [2,800] like the rest of the guys."