Ahead of the return of his acclaimed talk show to RTÉ One next weekend, Tommy Tiernan has said he's "not a good host" and just enjoys conversation.
In a new video ahead of the first episode next Saturday night, Tiernan looks back at some of his favourite moments and explains what makes the show tick.
"I've always thought to be funny in a chat show context, to me, is one of the ultimate tests of being a comedian because it's off-the-cuff and it's conversational," he says. "I've always been attracted to that."
"I'm not a good host," Tiernan continues. "I wouldn't be a very good presenter of a television show. I just enjoy conversation. So even in the Tommy Tiernan Show I'm very bad at saying, 'Join us after the break' [laughs]. You know that kind of business of being a TV host? I'm no good at that."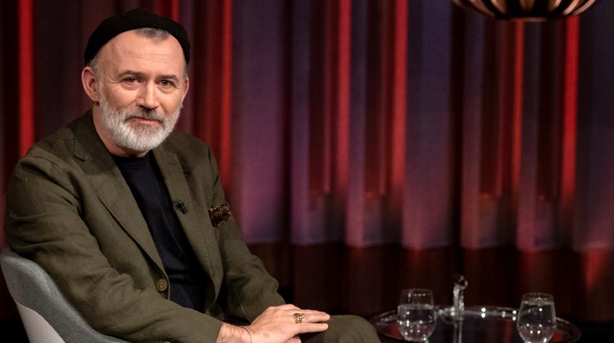 "I'm never scared by the show but it does make me anxious, and I do worry," he admits. "Because you're unprepared you don't really have a very obvious agenda. I think with other chat shows - perhaps because they have a list of questions and they've someone in their ear - they're very conscious of where they have to get to. Whereas I don't have that, so what's happening now is the most important thing." 
Tiernan says he wants to know: "Where's the craic, where's the laughter, where's the soul in terms of normal chat? But also, where's the drama?"
"But I would do this standing beside somebody at an under-11 soccer match in Oughterard!" he laughs.
The Tommy Tiernan Show returns to RTÉ One on Saturday, January 4.