From folk to grime to gobby post-punk, 2019 was a golden year for Irish music. Alan Corr rounds up his top five albums of the past 12 months
What a year it's been for a Irish music. In fact, it's been an Annus mirabilis in every genre, from the gobby punk poetry of Fontaines D.C. to the more austere post-punk of The Murder Capital, to a new wave of Irish folk with Lankum and the utterly haywire grime/hip hop Dublin coddle of a debut album from the great Mango X Mathman.
It's been long overdue and a sign of our benighted times but after a tide of careerist major label acts, the most interesting Irish artists are back doing something very important - actually singing about Irish society and its manifold ills, after too many years of the non-specific, one sigh fits all conformity.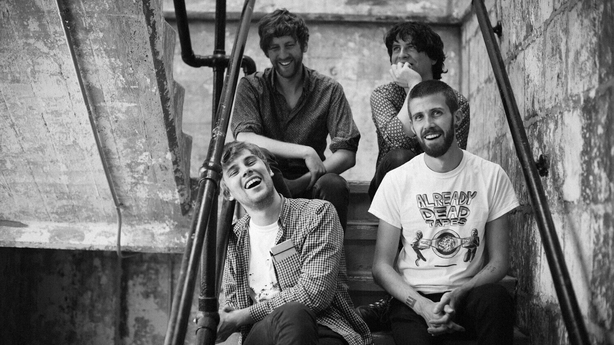 Here were acts with grit and something to say, like A Lazarus Soul and Fontaines D.C, who had a truly meteoric rise this year. Meanwhile, pop's court jester and little emperor Neil Hannon of the Divine Comedy, a man well in tune with pricking the foibles of human nature, delivered his best album in years with Office Politics, a quirky, witty and musically inventive pop at modern life.
Honourable mentions too to long-gestating Irish act Tandem Felix, who released their very droll chamber pop debut album Rom Com and also Kerryman Junior Brother, whose debut album Pull The Right Rope will chime with anyone who's been dragged up in Ireland between the triangulation/strangulation points of church, school and da drink.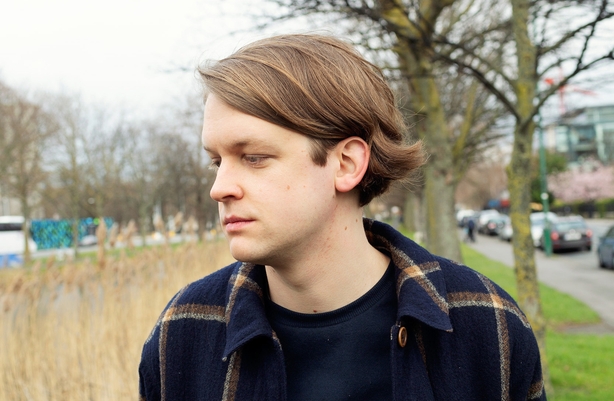 There was also avant garde post rock confrontation with Girl Band's second album, The Talkies, a truly torrid and almost physically draining affair, which sounded like a band at war with itself.
And this year certainly proved that there were signs of life in the album as a format and, indeed, an artefact that is far from dead in this atomised and algorithmed to death music culture.
Here, and in no particular order, are some of the reasons why . . .
Best Irish albums of 2019
MANGO X MATHMAN - Casual Work
This giddy and haywire mix of old and new from hip hop/grime duo Mango X Mathman was somewhat of a concept album about Dublin. It was a laugh riot that also pinpointed many of the burning issues of the capital's urban malaise for the left behind and the just plain pissed off.
The long-plotted and meticulously designed debut album from Mango (rapper Karl Mangan) and Mathman (studio boffin Adam Fogarty) was the ultimate calling card for an act who have already made a huge impression on Ireland's rapidly-expanding hip hop scene.
Raw, obscene and profound, Casual Work has an X-rated Behanesque swagger, with Mango's uncompromisingly blunt and gruff Dublin style and flow to the fore. He wrestles with personal demons as all around him city planners carry out casual acts of vandalism and full-time work disappears in a haze of a zero game economy.
There is a righteous fury here and a real lyrical prowess, insistent and dexterous. Hometown pride has rarely sounded better.
Divine Comedy - Office Politics
Neil Hannon bounced back like an urbane Tigger on a career highlight of a twelfth album, which proved nobody does bemused observation and human empathy quite like him. Cocking an arched eyebrow at the tyranny of automation and the petty intrigues of the workplace, he crafted a sweeping 16-track album that races through many styles and moods with varying degrees of deadly seriousness and irony.
Almost business as usual then for the pop mischief maker and clever clogs in chief but never has he ranged so widely and with so much glee and sorrow in his casually prolific 12-album career. And that's saying a lot.
It's all here, from the dastardly swine on Queuejumper ("I jumped the queue because I'm better than you"), which flirts with Tropicália and moog music, to Norman and Norma, a lovely portrait full of skittish wordplay about a middle-aged couple whose passion is reignited when they discover battle re-enactments. How very Divine Comedy. It's hard to keep up with the richness of the music and literary pop swerves happening here.
The Murder Capital - When I Have Fears
This potent mix of existentialism and post-punk fury added fire to Ireland's well-overdue rock revival in 2019. The Murder Capital don't hang around on their ferocious but careworn debut album. The second most talked about Irish band in years open When I Have Fears (the title is from a Keats poem, the cover art is a photo of refugees sheltering from a desert storm) with a foreboding industrial clang that builds to a detonation of lacerating guitars that flirt with hardcore amid volleys of brisk drumming.
And then front man James McGovern's vocals kick in. His is an anguished bellow that delivers all too true tales of remorse and sorrow, recalling the squall of The Manic Street Preachers' finest work, The Holy Bible - but with a definite Irish heart.
The passion does not let up. Clearly knowing that the personal is political, The Murder Capital - from Donegal, Galway, Cork, and Meath - power-chord and glower their way through an album that will leave your windows rattling and your soul aching. The Murder Capital is as hard as nails and as soft as love.
Lankum - The Livelong Day
Irish folk is going through a moment, a golden era, with the like of Lisa O'Neill and Ye Vagabonds striking out and turning fresh earth on a historical tradition. And then there's Lankum. Ever since the Dublin act's first recordings as four-piece Lynched in 2014, they've always been outliers.
However, their third album gave them both their international breakthrough and uncovered a stark musical beauty that was almost terrible to behold. Never ones to cleave rigidly to folk orthodoxy, The Lifelong Day voyaged darkly with a strange, immersive quality that almost has the same properties of electronic and trance music
It's three minutes short of an hour long and it's seeped in history, songs of pain, joy, suffering, and liberation. Lankum don't quite torch the Irish folk songbook - that would be far too disrespectful - but they certainly drag it out again for a close-up examination under a harsh new light.
A Lazarus Soul - The D They Put Between the R and L
The fourth album from the Dubliners name checked Luke Kelly in the title and moved on from their previous work as a very fine indie rock and electronica outfit to mine the bones of folk to fashion a very raw contemporary vision of Dublin.
When it was released last May, The D They Put Between the R and L sent a bolt of electricity across the Irish music scene and it was easy to see why. Spit and whiskey vocalist Brian Brannigan sings his soul in a flat Dublin accent on a powerful set of songs about the ravages of drug abuse, homelessness and why there is something rotten in the state of Ireland. This is real life and this is real music.
Alan Corr @CorrAlan2
More music news, reviews and interviews here