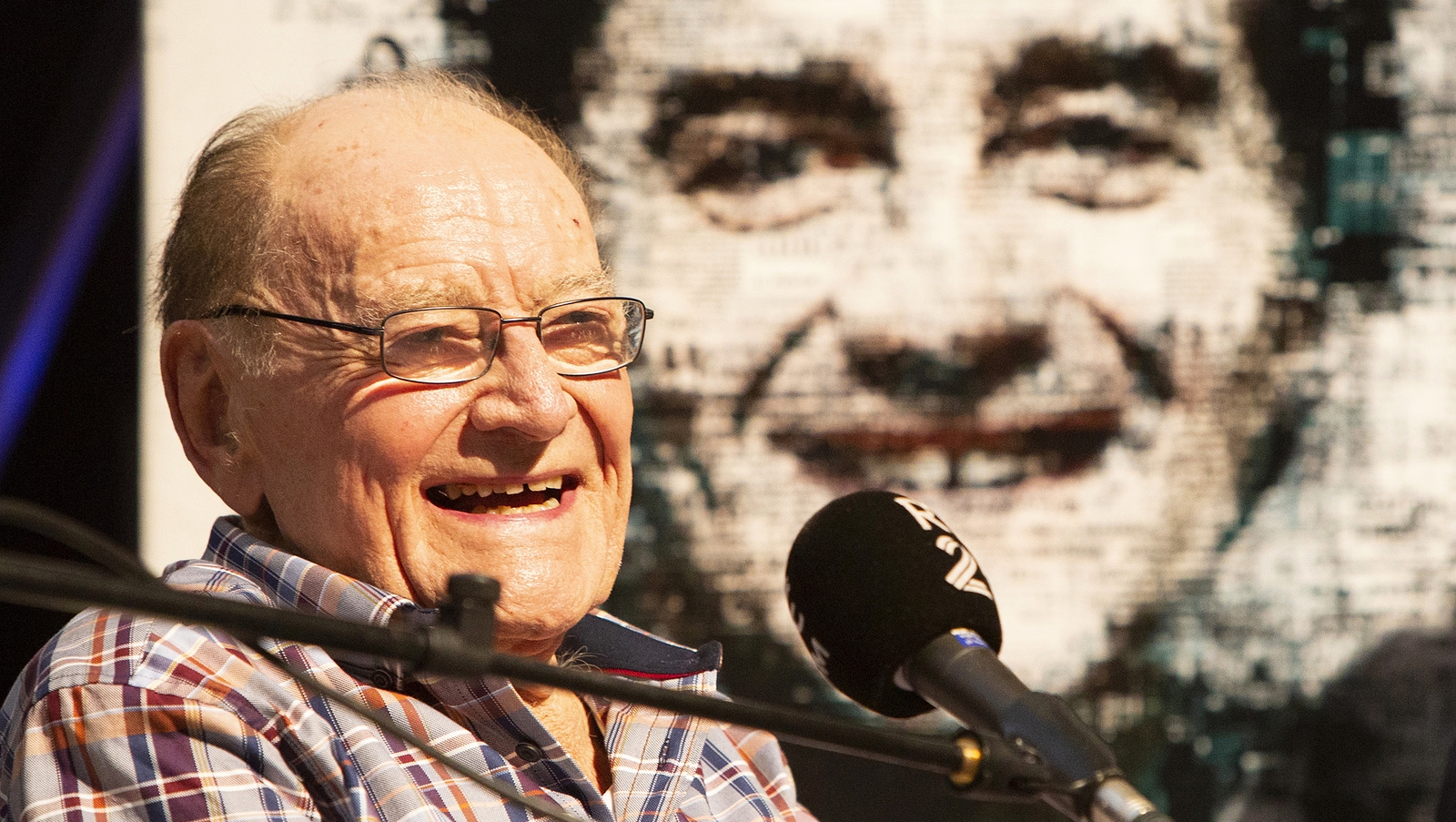 January
The year began with fears about Billy Connolly's health after the comedy legend spoke in a BBC documentary about his life with Parkinson's disease and told the programme makers that he was "slipping away". A bad choice of words - two days later a banjo-playing Connolly posted a video to social media, reassuring people he was still in fine form. "Not dying, not dead, not slipping away," he grinned. "Sorry if I depressed you. Maybe I should have phrased it better."

---
A man with probably just as many fans and well-wishers is Larry Gogan, who announced he would be stepping down from 2FM after 40 years and moving to RTÉ Gold. "I have loved all my time on 2FM," he said. And how we love him.
---
It was a night of shocks at the Golden Globes with Freddie Mercury biopic Bohemian Rhapsody taking Best Picture over the widely-tipped A Star is Born, but it turned out to be a great day for the Irish film industry when the Oscar nominations were announced with Irish co-production The Favourite tying for the most nods with 10, and the short films Late Afternoon and Detainment also among the nominees.
---
Another Irish success story was Sally Rooney, who won the Costa Novel Award for Normal People. On a very sad note, there were many tributes to Alan McQuillan, a mainstay of RTÉ Radio programming, who passed away suddenly.
---
Quote of the month: Saoirse Ronan tells Sarah McIntyre that playing Mary Queen of Scots had toughened her up off-screen:
"Well, even if I have to upset a few people or let a few people down with this decision I know it's the right thing to do and I have to follow through with it."
---
In Memoriam: Dr Hook singer Ray Sawyer, Neighbours star Darius Perkins, Broadway legend Carol Channing, It Ain't Half Hot Mum star Windsor Davies, composer Michel Legrand.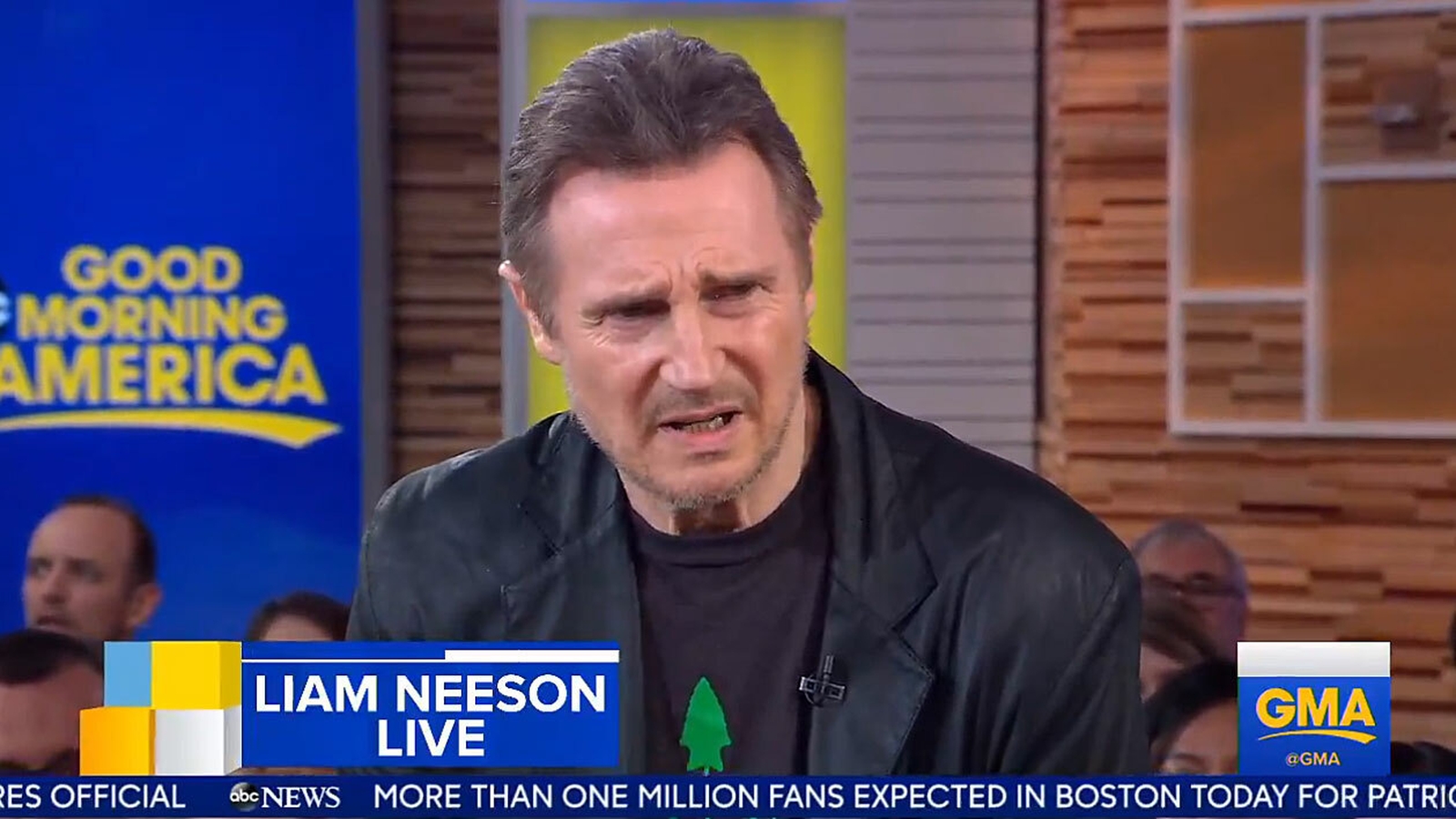 February
Liam Neeson was at the centre of controversy after revealing in an interview that decades previously he harboured violent thoughts about killing a black man after someone close to him was raped. Neeson, who was promoting his film Cold Pursuit, told The Independent in the UK that he was ashamed by his actions, describing them as "awful" and "horrible". As the firestorm raged, he appeared on Good Morning America to tell host Robin Roberts that he was not racist and that "Violence breeds violence. Bigotry breeds bigotry." The following month, after weeks of reflection, Neeson issued a lengthy apology. "What I failed to realise is that this is not about justifying my anger all those years ago it is also about the impact my words have today," he said.
---
Dan Mallory, the author of the best-selling novel The Woman in the Window under the pen name AJ Finn, admitted he lied about having brain cancer, saying that he lied as a way to disguise his struggles with bipolar disorder.
---
Empire star Jussie Smollett was charged in the US city of Chicago with the felony offence of filing a false police report over the alleged homophobic and racist attack on him in January. Within weeks, the criminal charges against the Empire star for allegedly staging an assault on himself were dropped following what prosecutors described as "a just disposition and appropriate resolution to this case". Smollett, who has always denied the allegation, is currently suing the City of Chicago for malicious prosecution, with the city suing him for the costs of the investigation.
---
Ryan Adams was accused of emotional abuse and sexual misconduct by multiple women, with the singer-songwriter subsequently denying the allegations. In the wake of the allegations, Adams' new album was shelved and his tour cancelled.
---
Singer R Kelly was charged with numerous counts of aggravated criminal sexual abuse, some allegedly involving underage victims. There were more charges in the months that followed with trial dates set for April and May 2020. Kelly has denied the allegations.
---
There were two big shocks at the Oscars in Hollywood as Olivia Colman won Best Actress for her role in Irish co-production The Favourite, and Green Book saw off the challenge of the much-fancied Roma to take Best Picture.
---
At the Grammys, Lady Gaga and Childish Gambino were among the big winners on a night dominated by female performers, rap and hip-hop, an event snub by Ariana Grande and a surprise Album of the Year win by country star Kacey Musgraves.
---
Quote of the month: Fighting with My Family writer-director Stephen Merchant shared his tongue-in-cheek view of star Dwayne Johnson with Alan Corr:
"He's clearly very talented, he's very charismatic, he's a very handsome man... If I'm honest, he sickens me. I'm angry, I'm disgusted. I don't know where the flaw is. There must be something; there must be a picture of Dorian Gray somewhere..."
---
In Memoriam: Comedian Jeremy Hardy, Keeping Up Appearances star Clive Swift, model Alli MacDonnell, RTÉ broadcaster Arthur Murphy, actor Albert Finney, rapper Cadet, designer Karl Lagerfeld, The Monkees' Peter Tork, composer André Previn.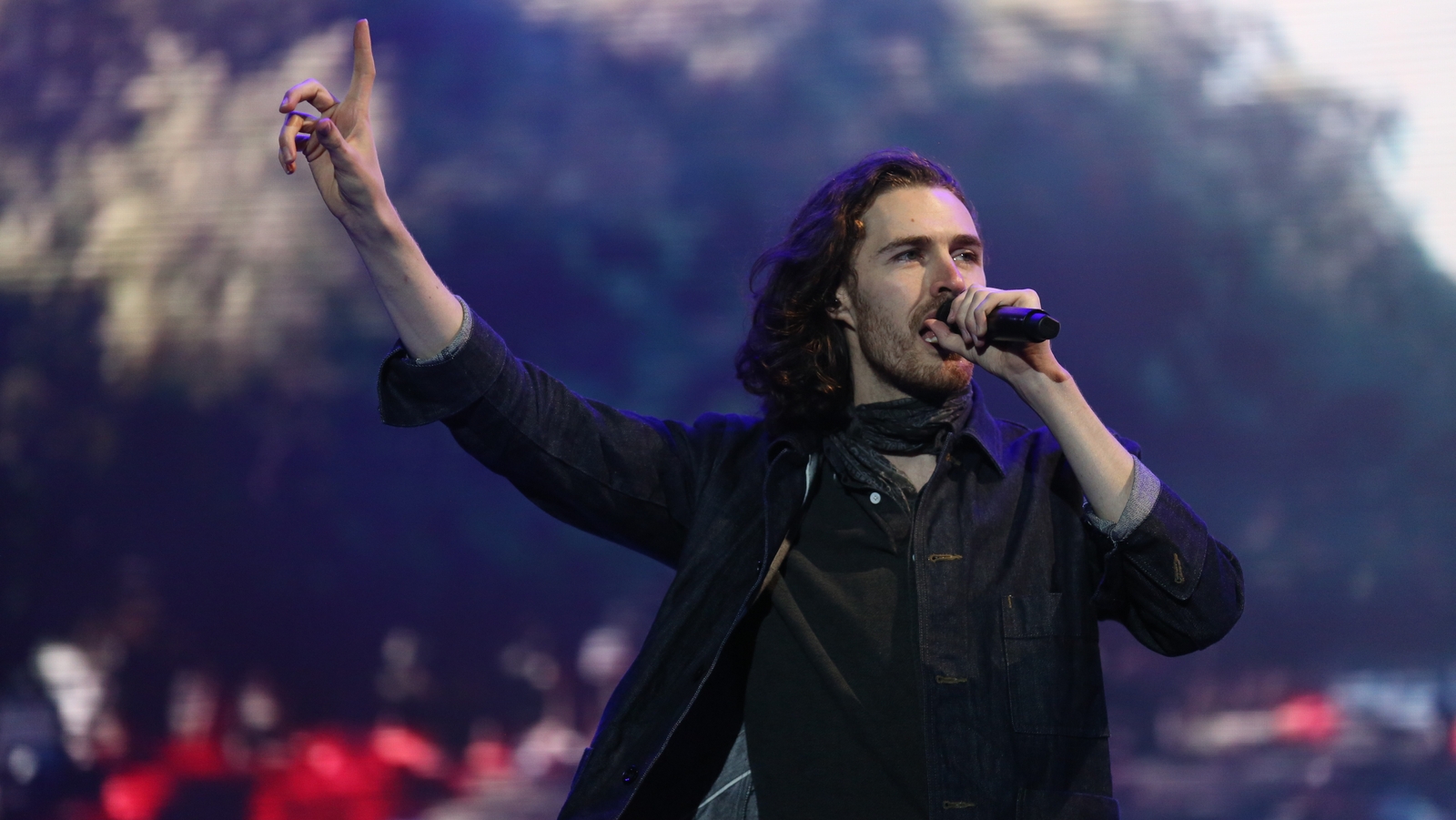 March
March got off to a great start for Hozier, with his second album Wasteland, Baby! debuting at number one in the United States.
---
Around the world, Kylie Jenner was named the world's youngest self-made billionaire at the age of 21 by Forbes and Jennifer Lopez announced her engagement to former professional baseball player Alex Rodriguez.
---
Stevie Nicks, Radiohead, Janet Jackson and The Cure were among the artists inducted to the Rock 'n' Roll Hall of Fame, and the Jonas Brothers made waves with their comeback single Sucker, featuring their famous wives Sophie Turner and Priyanka Chopra in the video.
---
Mairead Ronan shimmied her way to victory to lift the glitterball trophy on Dancing with the Stars Ireland alongside her professional partner John Nolan, beating out stiff competition from singer Cliona Hagan and actor Johnny Ward.
---
After originally being fired from The Guardians of the Galaxy after a batch of old controversial social media posts were brought to light, James Gunn was announced to be returning to helm the third film in the series.
---
And there was baby joy for Jamie Dornan and his wife Amelia Warner as they welcomed a baby girl to their family.
---
Quote of the month: Colin Farrell tells Laura Delaney that parents need to help their children navigate social media:
"There's obviously amazing things that have come by way of the advent of certain technologies. There's also a lot of negativity - we just don't know how to deal with it yet. It's a lot at our fingertips. It's a lot of power, it's a lot of control, and it's the opportunity to manipulate one's own appearance or the emotions of others. There's enormous cruelty that is explored online and through social media. It kind of has to be down to parents. We really have to try and help - while we as grown-ups - need to try and navigate it as well. But we have to try and help our kids to navigate it."
---
In Memoriam: 90210 star Luke Perry, Prodigy frontman Keith Flint, Irish actor Pat Laffan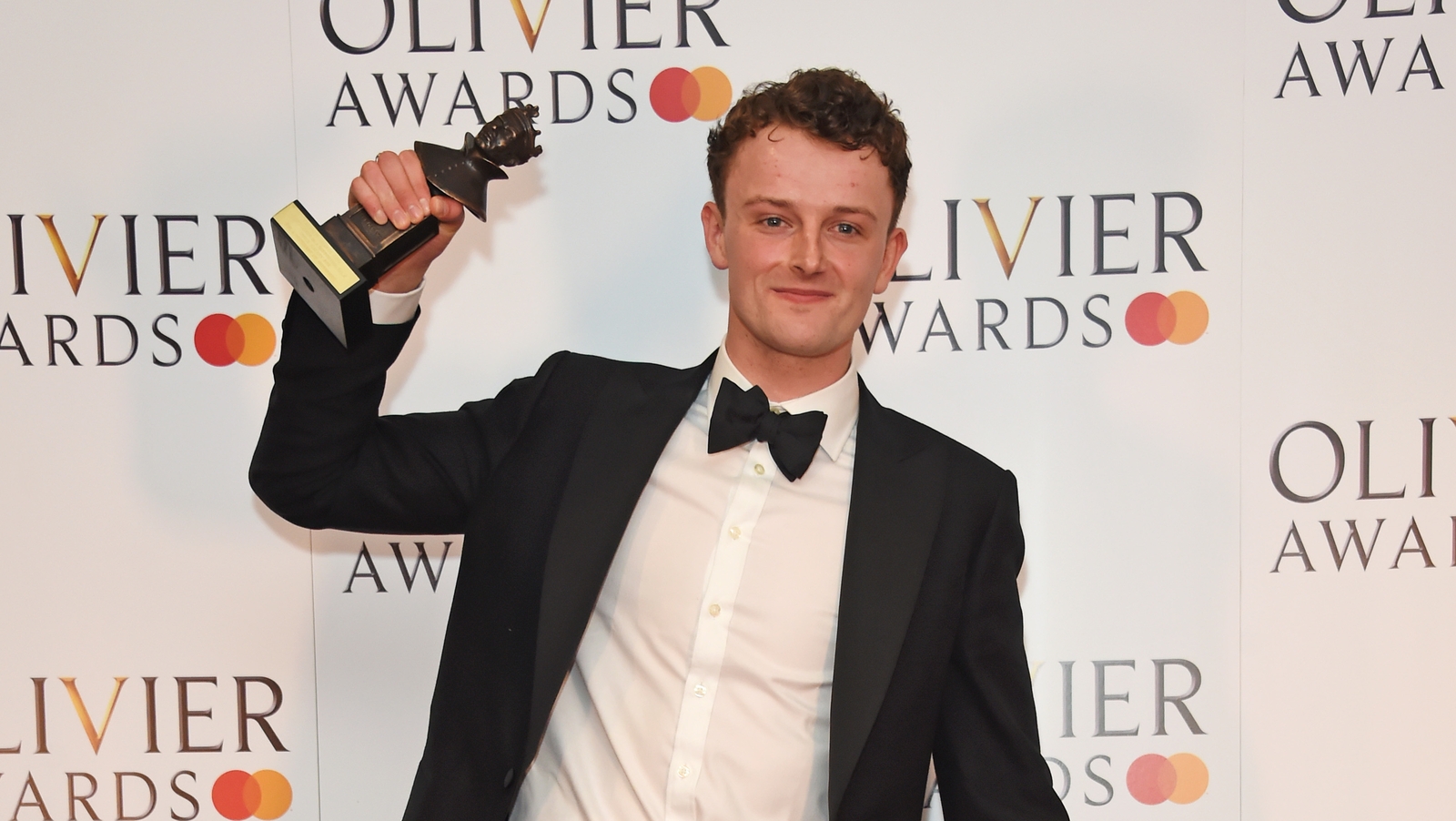 April
From the Young Offenders to the London stage, Irish actor Chris Walley was honoured with a prestigious Olivier Award for his performance in Martin McDonagh's The Lieutenant of Inishmore in April, while Ireland played host to George and Amal Clooney over the Easter break.
---
Bob Dylan surprised the staff at Dublin's Tower Records, and The Late Late Show melted hearts by reuniting a woman who went missing as a child 44 years previously with the man who found her. Wedding bells were ringing for Idris Elba as he married Sabrina Dhowre in Morocco, as Adele and her husband Simon Konecki announced their separation after three years of marriage, and Love Island winners Jack and Dani revealed their split.
---
It was also a month of comebacks, with Game of Thrones returning for an eighth and final season and Taylor Swift releasing new music for her post-Reputation era, teaming up with Panic! at the Disco's Brendan Urie for their single ME!
---
Rolling Stones frontman Mick Jagger underwent heart valve surgery and made a full recovery. Kim Kardashian made headlines by revealing her studies to become a criminal justice lawyer.
---
And Avengers: Endgame was released culminating in a decade's worth of Marvel storytelling and breaking cinematic records across the globe.
---
Quote of the month: Jessie Buckley spoke to Sarah McIntyre about her new-found fame following the release of the critically acclaimed Wild Rose:
You never know, that's the thing. Life is fickle and it's got its own way of working around you. My life is pretty normal outside of all of this. I cycle around London, I do normal things, cook and go out with my mates. I'm excited about the prospects that might come my way, but I'm still just a Kerry girl!"
---
In Memoriam: Actor Seymour Cassel, Dublin entertainer Paddy Finlay, director John Singleton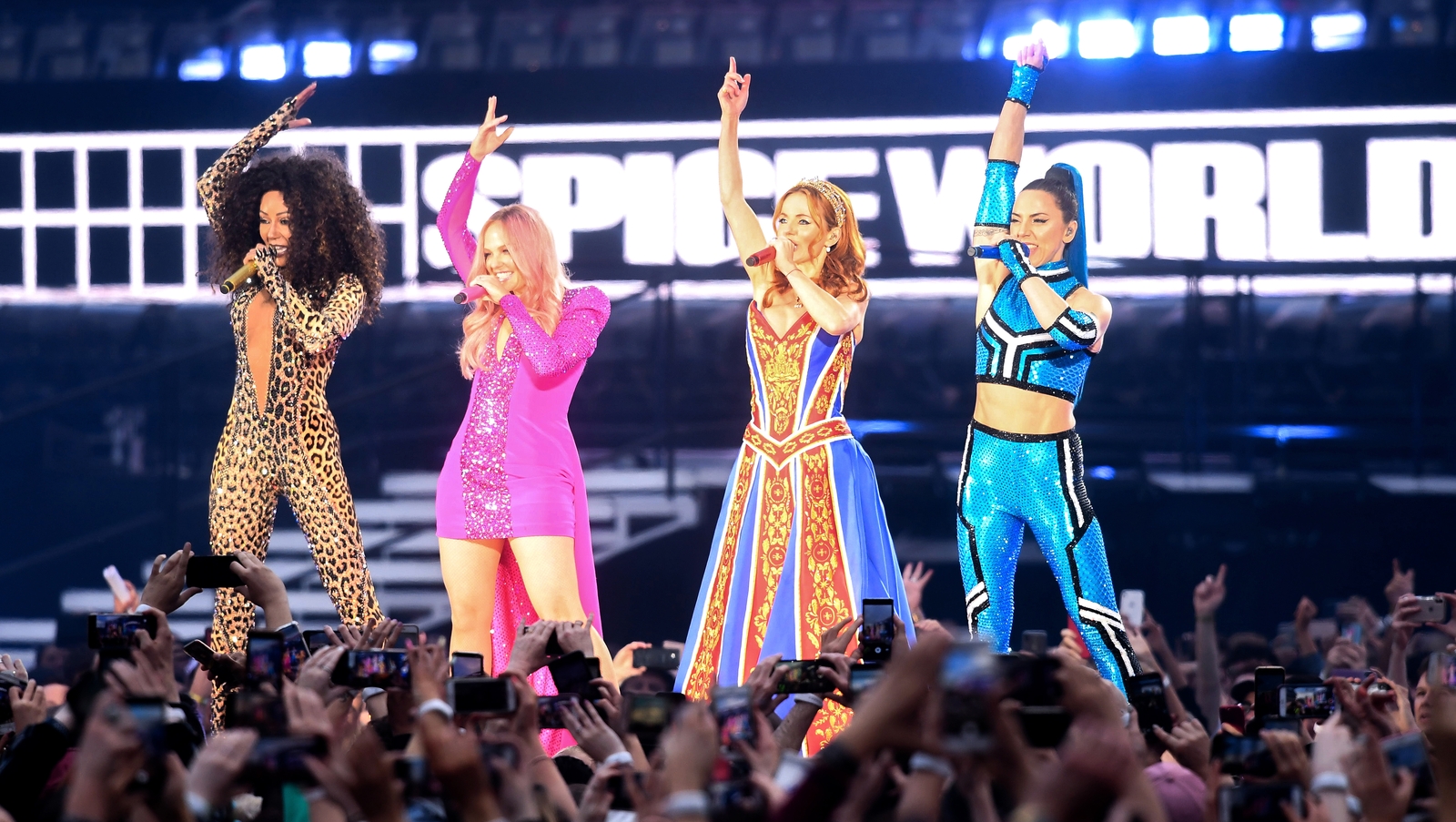 May
May got off to a sad start with the death of actor Peter Mayhew, who won over fans worldwide as the Wookiee warrior Chewbacca in the Star Wars franchise. Days later, royal watchers rejoiced when Britain's Duke and Duchess of Sussex, Prince Harry and Meghan Markle, announced the arrival of their baby boy, Archie Harrison Mountbatten-Windsor. Broadcaster Danny Baker was subsequently fired by the BBC over a tweet about their newborn son in which he used a picture of a monkey. Reality TV star Kim Kardashian and husband Kim Kardashian introduced their fourth baby to the world, a son who was born by surrogate.
---
Hollywood bid farewell to another icon when Doris Day, best known for films such as Calamity Jane and Pillow Talk, passed away aged 97. That same day, The Jeremy Kyle Show was pulled off-air indefinitely by ITV following the death of a guest a week after they recorded an episode of the series. Days later, ITV announced that it had cancelled the show permanently.
---
In one of the most shocking celebrity stories of the year, Desperate Housewives actress Felicity Huffman pleaded guilty to paying to rig a college entrance exam for her daughter in a US college admissions cheating scandal. She later received a 14-day prison sentence for the conspiracy.
---
The Netherlands won the Eurovision 2019 with the song Arcade sung by 25-year-old Duncan Laurence, marking the fifth time they were triumphant in the song contest. Ireland's hopeful Sarah McTernan failed to make it past the second semi-final knock-out round stage of the competition. In happier news for Irish music fans, boyband favourites Westlife kicked off their comeback tour in Belfast, marking their first concert together in seven years. Band member Mark Feehily delighted fans when he announced he and his fiancé Cailean O'Neill were set to welcome a baby. May was a stellar month for reunions as the Spice Girls also had a triumphant return as a four-piece in Dublin's Croke Park.
---
Quote of the month: Emilia Clarke revealed her Game of Thrones character ''saved her life'' after she battled two aneurysms
"The main thing that happens after you've had a brain injury - paralysis and all of that aside - is that you have fatigue, which sounds like a fancy way of saying you're tired, but it's debilitating to the point of demoralising. And you can't look someone in the eye because it brings up shame. Most people don't have the mother of dragons' shoes to walk in to help them get out of it."
---
In Memoriam: Twin Peaks star Peggy Lipton, Spongebob Squarepants actor Tim Conway, Coronation Street star Andrew Hall, children's book author and illustrator Judith Kerr, Irish actress Pegg Monahan.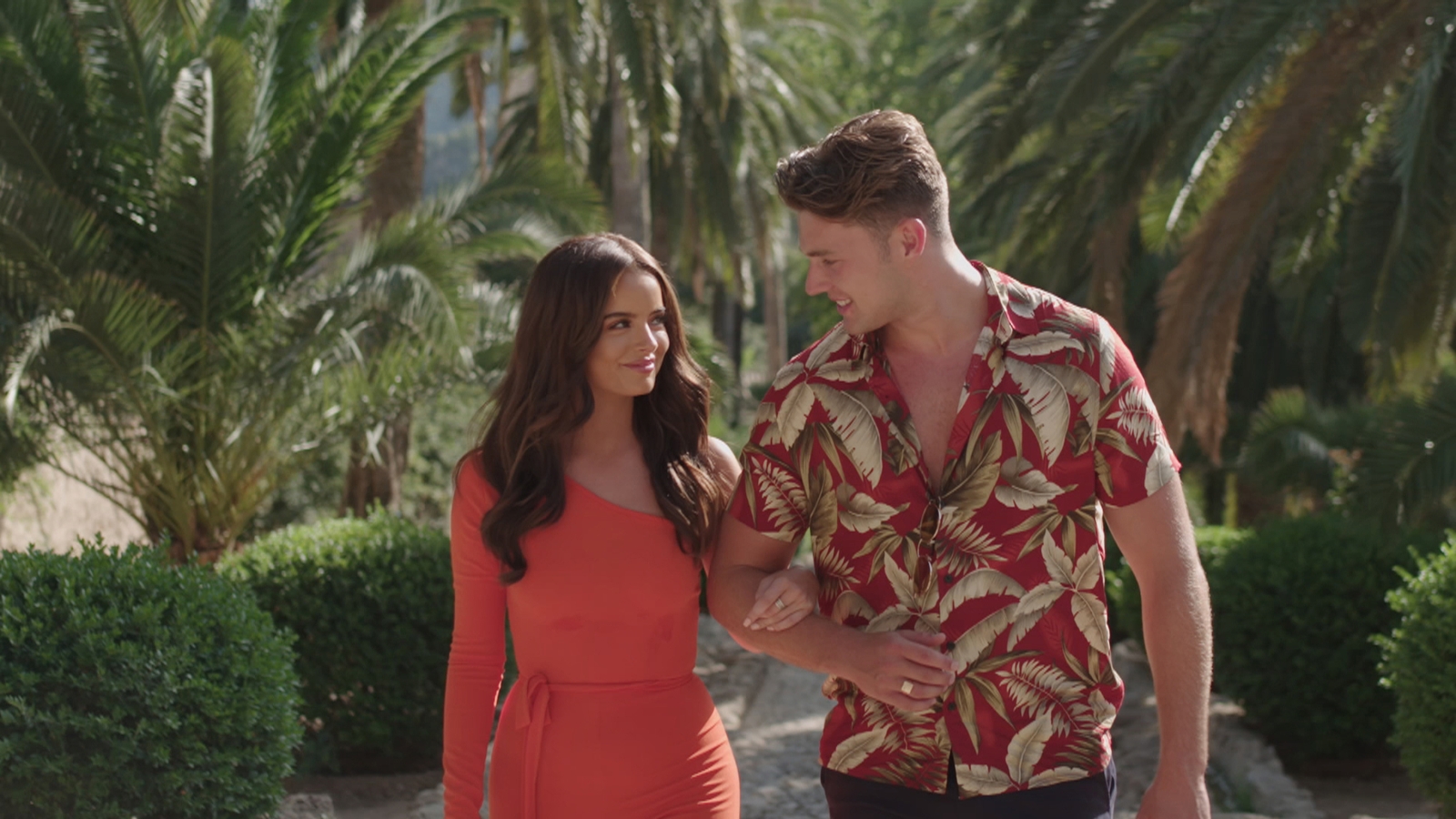 June
Love Island, everyone's summer obsession, kicked off at the start of June and provided ample watercooler moments over the coming weeks. The reality TV series dialled it up a notch with the introduction of Longford model Maura Higgins who managed to steal the show from the get-go. Who can forget her priceless phrase "fanny flutters" or the badass way she stood up for herself when she overheard some ungentlemanly comments?
---
Love was also in the air for Guardians of the Galaxy star Chris Pratt in June. Following his divorce from fellow Hollywood star Anna Faris, the actor wed Katherine Schwarzenegger, the daughter of Maria Shriver and Arnold Schwarzenegger in an "intimate, moving and emotional" ceremony.
---
There was sad news at the passing of Phil Lynott's mother Philomena who died at the age of 88 after battling cancer for the past number of years. President Michael D Higgins led tributes to Philomena, saying he was "struck by her sense of humour, and the resilience which she summoned and on which she had to call many times in seeking to overcome the difficulties in her life."
---
In a story that rubbed Irish fans up the wrong way, actor and comedian John Cleese found himself in hot water on Twitter when he made remarks about the Irish language, writing: "If an Irish 'bh' is a 'v' sound, why don't you write it with a 'v'?" Game of Thrones star Liam Cunningham tartly replied: "Why isn't phonetic spelt phonetically?"
---
Ireland bid farewell to another well-known figure in entertainment with the death of Fair City actor Tom Jordan later in June. The actor, who was best known for playing Charlie Kelly on the long-running RTÉ soap, was described by executive producer Brigie de Courcy as "the heart of Fair City".
---
Quote of the month: Singer Brian Kennedy revealed he is "completely clear" of cancer following his nine-hour surgery for colorectal cancer last year.
"My life will never be the same but I am alive and so grateful for that. Today is the Freshest of starts. Thanks everyone who posted support here and came to the shows to tell me your kindness in person. You know who you are and who you aren't."
---
In Memoriam: Psychedelic rock star Roky Erickson, Blake's 7 star Paul Darrow, New Orleans singer and pianist Dr John, actress Sylvia Miles, Italian director Franco Zeffirelli, electro star Philippe Zdar, Heartbeat actor William Simons, author Judith Krantz, Dog the Bounty Hunter's Beth Chapman, ALF star Max Wright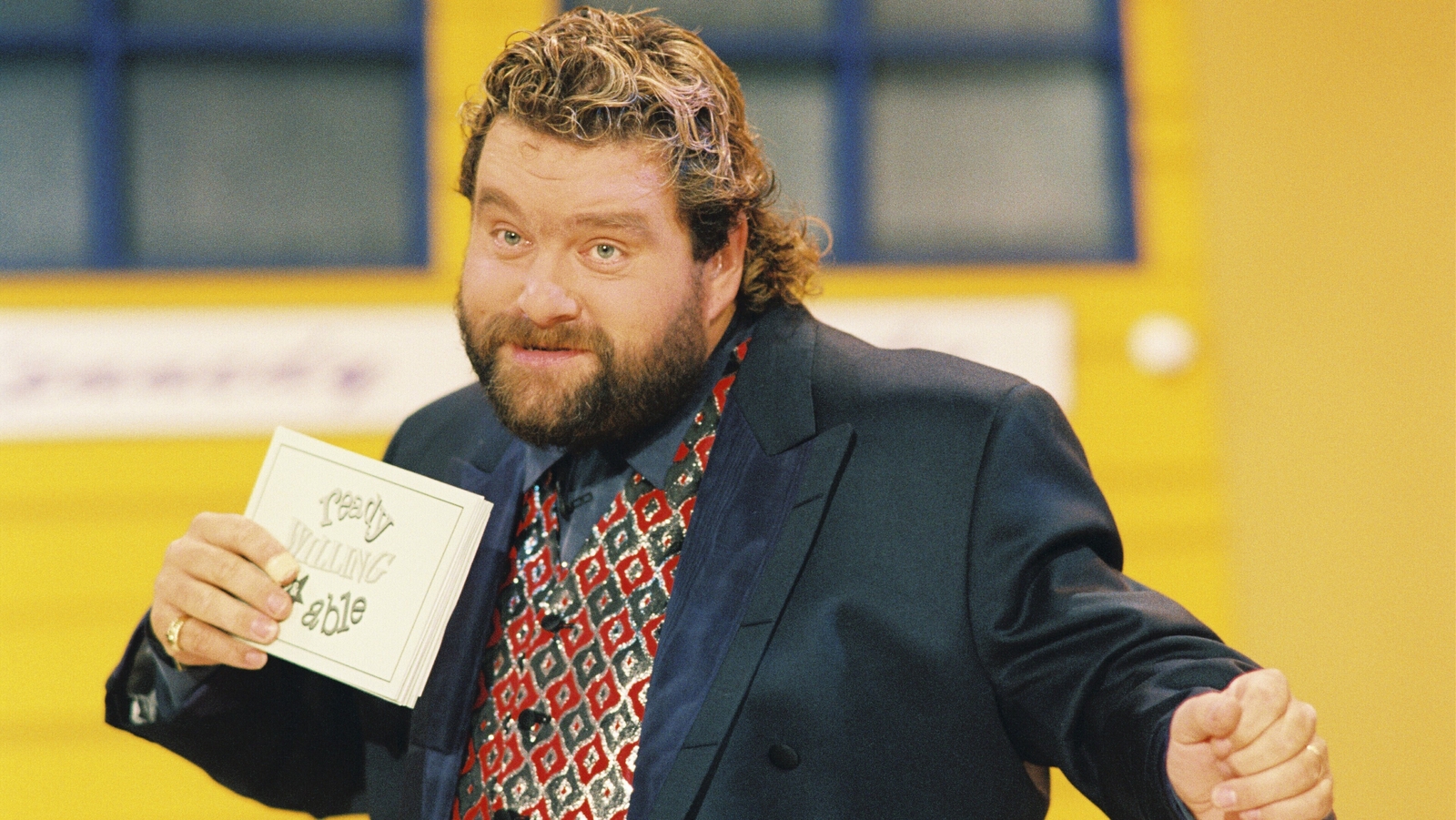 July
It was a tragic month with two Irish icons passing way too soon. Comedian Brendan Grace died aged 68, following a short illness, while Dublin-born actor Karl Shiels, who starred as Robbie Quinn in Fair City, died aged 47.
---
Later in the month, Love Island fans rejoiced as Limerick rugby player Greg O'Shea and his partner Amber Gill, were announced as the winners of the most talked-about show of the summer.
---
It was wedding bells for singer Ed Sheeran as he confirmed he tied the knot with his partner Cherry Seaborn in a sweet video.
---
On the music front, a jury found that singer Katy Perry copied the beat of her 2013 hit Dark Horse from a Christian rap song, while grime star Stormzy apologised to Skunk Anansie for erroneously saying he was the first black British artist to headline Glastonbury. Also, Westlife returned to Croke Park and thanked their "fantastic fans" for making it so special for them, and The Corrs announced they are returning to the stage next year with a series of concerts.
---
The month ended on a happy note as Rosanna Davison and her husband Wes Quirke announced they were expecting their first child together via a surrogate.
---
Quote of the month: Brendan Grace's daughter Melanie Gillespie paid tribute to her late father on RTÉ Radio 1's Liveline:
"He had the kindest, kindest heart. He had heart enough both for his family and a nation and we're just so proud of that. We were happy to share him."
---
In Memoriam: Actress Nika McGuigan, Vinnie Jones's wife Tanya Jones, journalist and broadcaster John McCririck.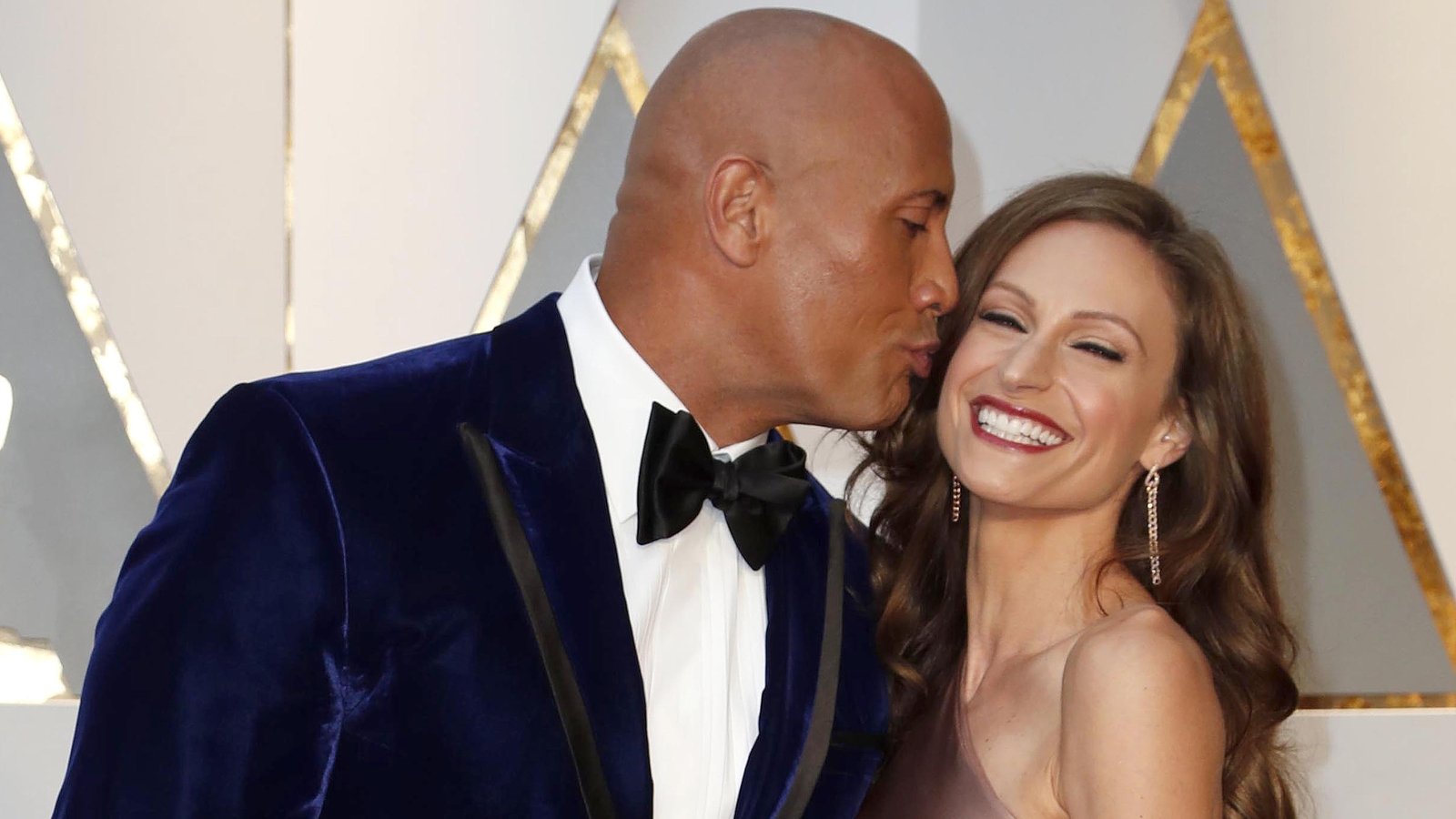 August
Love Island contestant Molly-Mae Hague revealed the extent of the online abuse she had received since the end of the ITV2 show, saying that she has even received death threats. Meanwhile, Hague's co-star Maura Higgins landed a huge gig with ITV's This Morning.
---
Love was lost and found this month as Ben Foden shocked the world, and his ex-wife Una Healy, when he announced he had married his girlfriend Jackie Smith after two weeks of "dating seriously". Dwayne Johnson also tied the knot with his partner Lauren Hashian in a secret wedding in Hawaii.
---
Elsewhere, Miley Cyrus and Liam Hemsworth filed for divorce, eleven days after it was revealed that the couple had separated. In probably the most bizarre story of the month, Paul Hollywood parted ways from his 24-year-old partner, Summer Monteys-Fullam, after she refused to sign a non-disclosure agreement.
---
Some celebs were laughing all the way to the bank with highest-earning comedians being named by Forbes, with Amy Schumer the only woman making the top ten as Kevin Hart pipped Jerry Seinfeld to the top spot.
---
Limerick Rose, Sinéad Flanagan, ended the month on a high after being crowned the 2019 International Rose of Tralee.
---
Quote of the month: Quentin Tarantino tells Sarah McIntyre that he still gets that same buzz from watching the audience react to his films.
"In my movies there's some funny moments in them, so you hear a joke and the audience laughs so that's a cause and effect and I have a few other sequences in the film where if it's working you can audibly hear it from the audience."
---
In Memoriam: Folk singer Danny Doyle, actor Peter Fonda, Home and Away actor Ben Unwin, professional racer and MythBusters presenter Jessi Combs.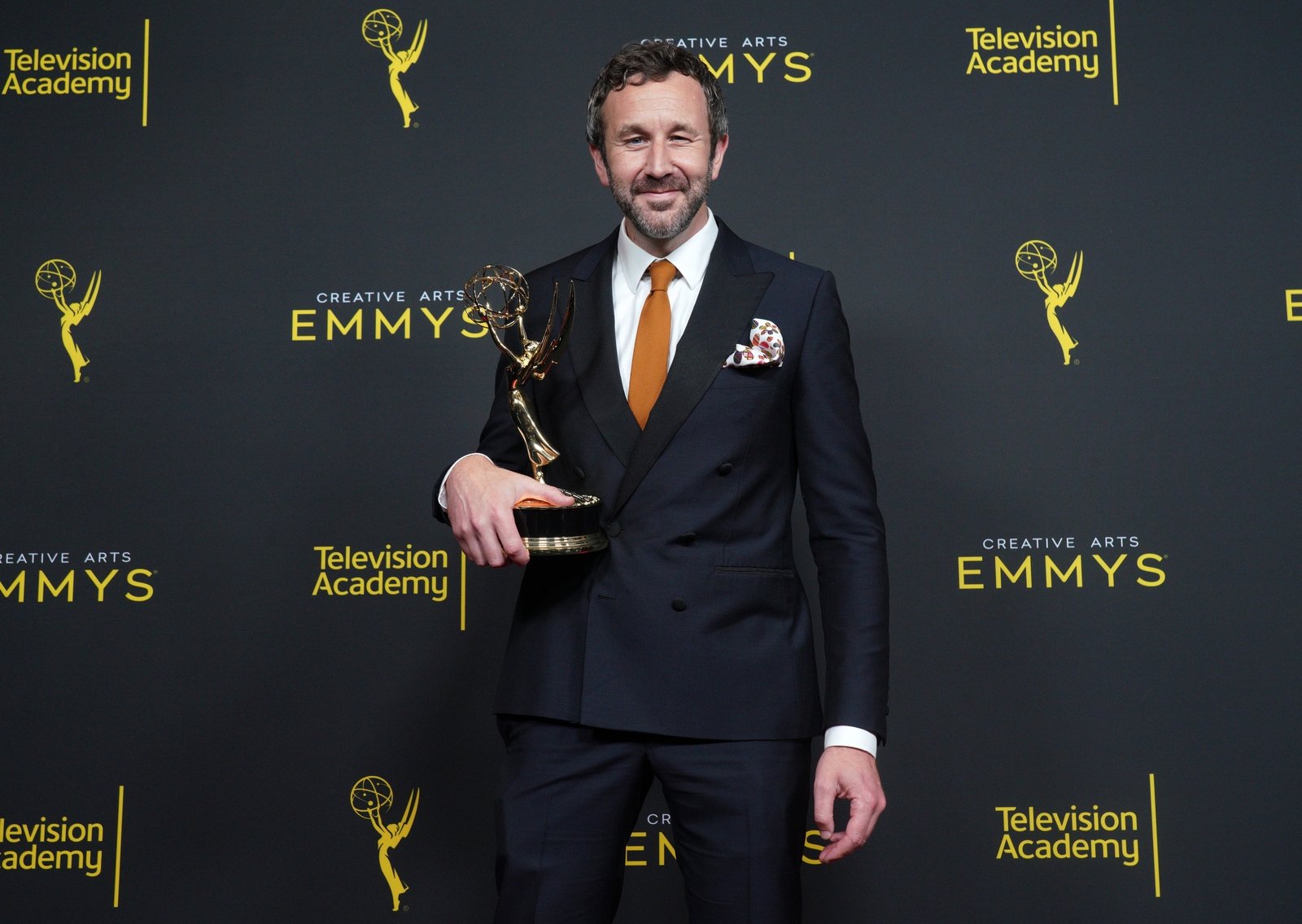 September
Comedian and actor Kevin Hart is in hospital with reported "major back injuries" following a car accident in Los Angeles. The American star made a full recovery.
---
Former Mrs Brown's Boys' star Rory Cowan joins the cast of RTÉ One soap Fair City. He's been cast as John Bosco Walsh, Molly's brother.
---
Sinéad O'Connor melts hearts and rolls back the years on The Late Late Show with her iconic version of Prince song Nothing Compares 2 U. Ryan Tubridy describes it as "a performance that will live long in the memory".
---
Emmerdale star Asan N'Jie gets sacked by the ITV soap following what he admits was "unacceptable behaviour" at the TV Choice Awards, where he was reported to have attacked Hollyoaks star, Jamie Lomas.
---
Adele files for divorce from her husband Simon Konecki. The 31-year-old singer had announced in April that they would be separating after three years of marriage.
---
Actress Felicity Huffman admits she has "no excuses or justifications" after she was sentenced to 14 days in prison, having pleaded guilty to paying to rig her daughter's entrance exam in a US college admissions cheating scandal.
---
Chris O'Dowd wins an Emmy for his role in State of the Union. The ten-part TV short, written by Nick Hornby, stars Rosamund Pike and O'Dowd as a couple meeting in a pub before couples counseling.
---
Fair City turns 30 with an hour-long special. Stalwart Tony Tormey, who's played Paul Brennan from the show's start, admits: "It only seems like yesterday..."
---
Nationwide presenter Mary Kennedy retires from RTÉ after she turns 65 and says she's "looking forward to the change and new opportunities".
---
The Emmys say goodbye to Game of Thrones and ushered in a new TV queen as Phoebe Waller-Bridge takes three awards.
---
Entertainment and fashion programme Xposé is cancelled after more than 12 years on the air as part of a schedule re-vamp on Virgin Media.
---
Quote of the month: Ruth Bradley talks to John Byrne about her native Dublin after spending half her life in London:
"Dublin's so different to when I left. It's changed so much. I still get back to Dublin, though probably not as much when I first left. I come home every few months – it's so easy to get home to Dublin. I'd say, maybe three times a year, four times a year."
---
In Memoriam: Irish Eurovision singer Sandie Jones, Beverly Hills 90210 actor Brian Turk, Karate Kid actor Rob Garrison, cult singer-songwriter Daniel Johnston, Cars frontman Rick Ocasek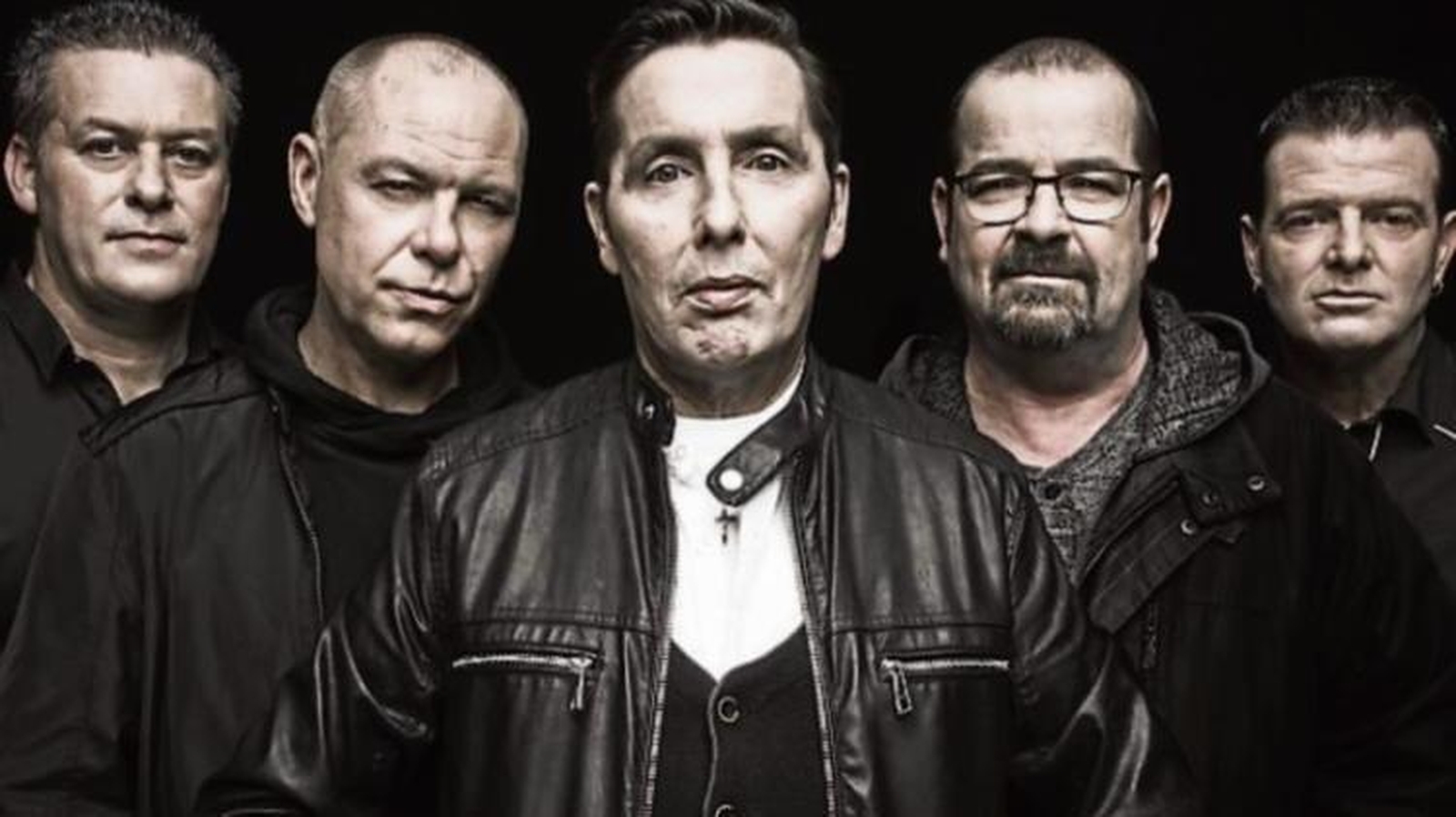 October
Two new postage stamps marking the 50th anniversary of the formation of Irish rock icons Thin Lizzy go on sale.

---
The Beatles break their own record for the album with the longest gap between number one album placings as Abbey Road tops the UK charts almost 50 years after it was first released.
---
Eastenders parts ways with Dean Gaffney, who played Robbie Jackson, after claims were made that the star sought personal photographs from a stranger online.
---
The original Sugababes line-up of Mutya Buena, Keisha Buchanan and Siobhan Donaghy regain the right to make music using the band's name.
---
Mad Men actress Christina Hendricks announces that she has split from her husband of 10 years, fellow actor Geoffrey Arend.
---
Jennifer Lawrence gets married to her art dealer fiancé Cooke Maroney in the US. Entertainment Tonight reports that the 29-year-old Oscar winner and 34-year-old Maroney married at the Belcourt of Newport mansion in Newport, Rhode Island, in a "star-studded affair".
---
Zooey Deschanel's estranged husband Jacob Pechenik files for divorce from the actress, citing "irreconcilable differences" as the reason for their split.
---
Aslan singer Christy Dignam opens up about his cancer diagnosis in 2013 and admits that undergoing chemotherapy "totally refocused me".
---
A quarter-century after he took his own life, Kurt Cobain's iconic cigarette-singed cardigan worn during Nirvana's 1993 Unplugged performance is sold for $334,000.
---
Comedian Al Porter is spared a jail sentence for trying to prevent a garda from arresting a man in Dublin city centre.
---
Quote of the month: Veteran British director Ken Loach pulls no punches when discussing capitalism in relation to his latest, and much-praised, film Sorry We Missed You:
"It winds you up, actually. Because of the inequalities, the wickedness of it is so plain. And yet it's so clever at propaganda - it's suggesting that the system's fine and that it's the people who are wrong."
---
In Memoriam: Emmerdale star Leah Bracknell, Eddie and the Hot Rods singer Barrie Masters, actress Diahann Carroll, Cream drummer Ginger Baker, writer and critic Ulick O'Connor, Lynyrd Skynyrd's Larry Junstrom, Jackie Brown actor Robert Foster, Neighbours creator Reg Watson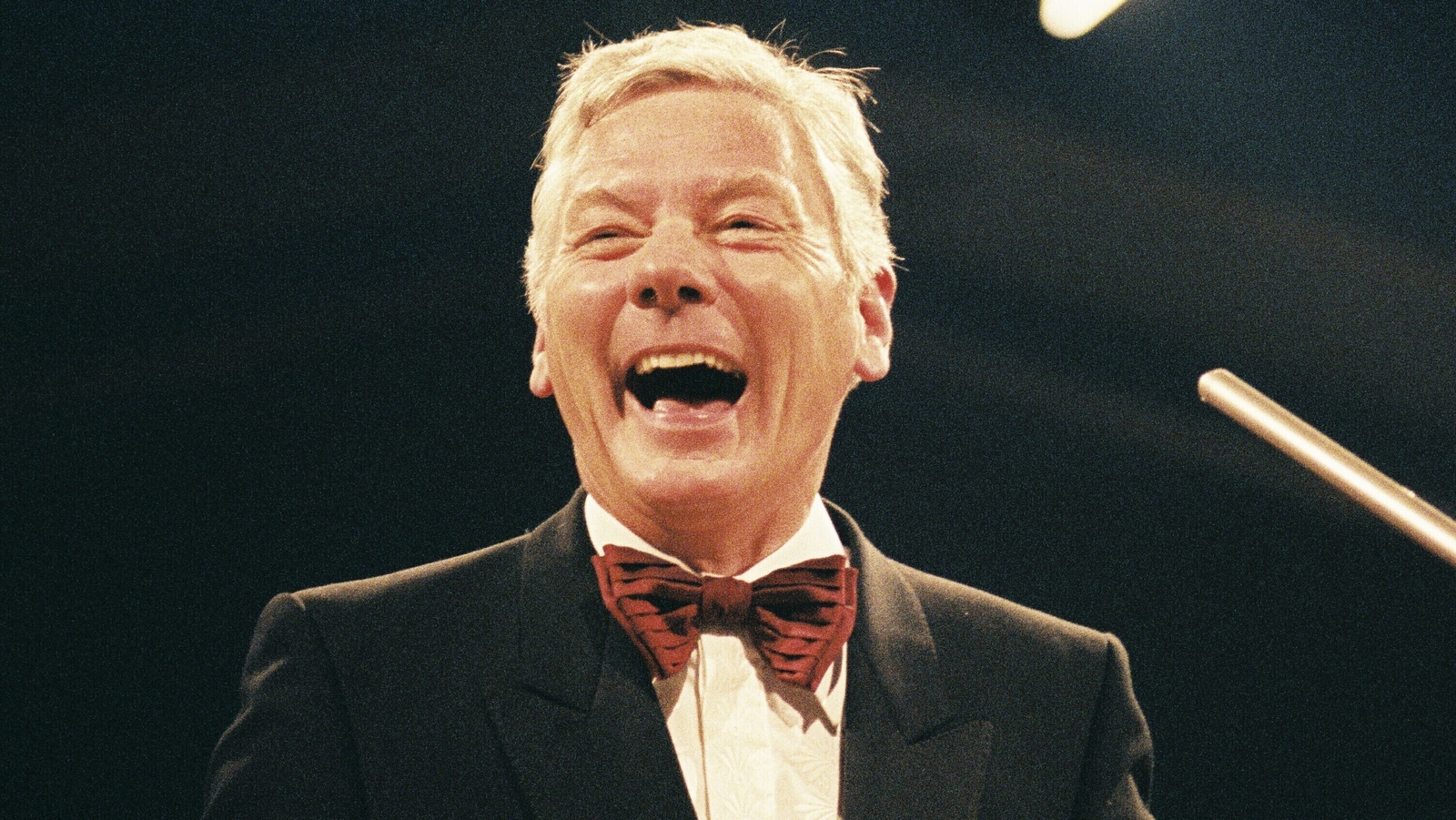 November
November began with one of the biggest stories of the year - the death of broadcasting legend Gay Byrne. It marked the end of a career that reached far beyond radio and TV and although he'd hate to admit it, Gay was the voice of a nation during his long life and career.
---
November also saw the release of Martin Scorsese's long-awaited new movie The Irishman, which was greeted with largely favourable reviews but some quibbles over the mammoth running time.
---
We lost another giant of Irish entertainment in November with the death of actor Niall Tóibín, who had a long and varied career, which included a role as Tom Cruise's father in Far & Away.
---
It was a case of rockers' delight with the news that the Sunstroke festival is set to return after 25 years in the shade with a line-up featuring Faith No More, Deftones, The Jesus & Mary Chain and Gojira as headliners.
---
But perhaps November belonged to someone far removed from the glitzy world of showbiz. In what was considered the best Late Late Toy Show EVAH (and one about children and not the actual toys), it was Dublin youngster Sophia Maher who gave this year's extravaganza its most powerful moment with an anti-bullying message that touched hearts across all age groups.
---
Quote of the month: Speaking ahead of the Toy Show to Sarah McIntyre, Ryan Tubridy shared some very wise words:
"Grannies are underrated."
---
In Memoriam: Writer and broadcaster Clive James, British photographer Terry O'Neill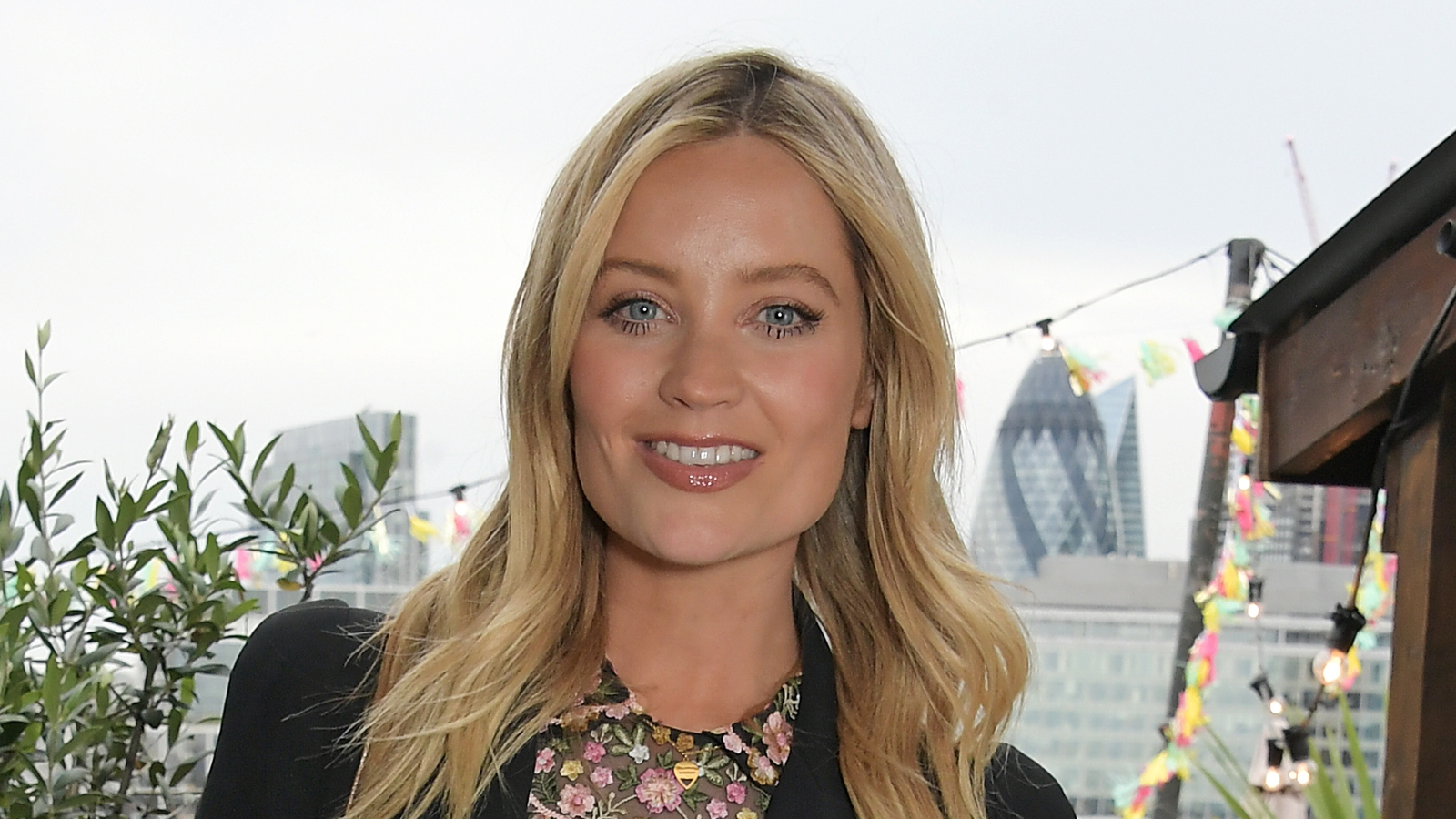 December
Justin Timberlake started the month with an apology to his wife Jessica Biel for what he called a "strong lapse of judgement" after he was pictured holding hands with his co-star of his new movie. Commenting publicly for the first time on the incident, Timberlake said he "regrets" his behaviour and added, "let me be clear - nothing happened between me and my co-star."
---
After months of rumours of a rift between This Morning co-hosts Phillip Schofield and Holly Willoughby, the presenting pair issued a statement denying there was trouble between them. Schofield said anyone who thought they had fallen out "was mistaken". When asked if there was any truth in the reports that they were sick of each other, he said: "We have such a laugh."
---
Roxette singer Marie Fredriksson died at the age of 61 after a long battle with an illness. The Swedish star was best known for her Roxette hits It Must Have Been Love - which featured in the 1990 box office hit Pretty Woman - The Look, Joyride and Listen To Your Heart.
---
TV presenter Caroline Flack was arrested and charged with assault, following an incident with her boyfriend in London. The 40-year-old Love Island presenter's role as presenter of Winter Love Island was quickly in jeopardy and several days later, Irish presenter Laura Whitmore was announced as her replacement on the show.
---
Quote of the month: Kevin Hart tells Sinead Brennan that he is constantly striving to do better in everything that he does:
"You have to look for ways to raise the bar for you... I don't believe you want to stay the same in anything. You always want to improve. For me it is a priority to raise the bar."
---
In memorial: David Bellamy, English naturalist and author, Carol Spinney, actor who played Big Bird on Sesame Street , Robert Walker Jr., American actor (Ensign Pulver, The Ceremony, Star Trek), Ron Leibman, American actor, American actor who played Rachel's dad on Friends, Danny Aiello, American actor (Do the Right Thing, The Godfather Part II, Moonstruck
---
Compiled by Harry Guerin, John Byrne, Sarah McIntyre, Laura Delaney, Sinead Brennan and Alan Corr. Images are from RTÉ Stills Library and Getty Images.
---