There's a classic performance of the musical Cats, there are Supervet at Christmas and The Undateables at Christmas specials, and there's the final episode of Gold Digger . . .
Pick of the Day
Cats: The Musical, 9.00pm, Sky Arts & NOW TV
Ahead of the brand new big screen adaptation starring the likes of Taylor Swift and James Corden, here's the 1998 performance of Andrew Lloyd Webber's furry phenomenon Cats, which remains one of the longest running musicals on both Broadway and the West End.
The performance was recorded from the New London Theatre on Drury Lane, and features and impressive cast that includes Elaine Page as Grizabella and John Mills as Gus the Theatre Cat.
New or Returning Shows
Romesh's Look Back to the Future, 9.00pm, Sky One & NOW TV
Romesh Ranganathan is back once again for a comedy special that literally took a year to produce. Well, give or take a week or two.
At the start of 2019, he invited some famous faces to make their predictions about the next 12 months. As the year begins to wind down, he hosts a look back at their guesses to see who called it right, and who didn't.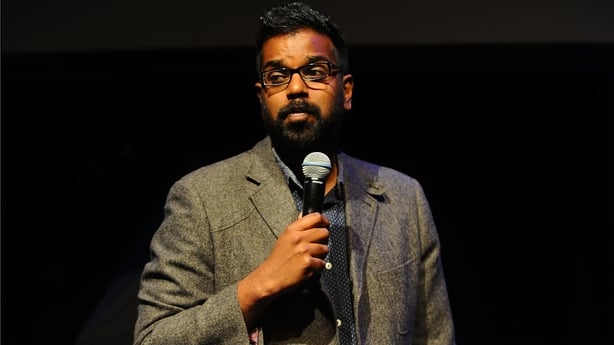 The Supervet at Christmas, 8.00pm, Channel 4
Professor Noel Fitzpatrick has treated many rescue dogs and this special Christmas edition follows much-loved family pets who have had particularly tough starts to their lives.
For example, Gabbana is an 11-year-old Shih Tzu, with damaged discs putting pressure on her spinal cord and nerves. Noel intends inserting special supports using small pins and cement, but it's a big operation and not without risks.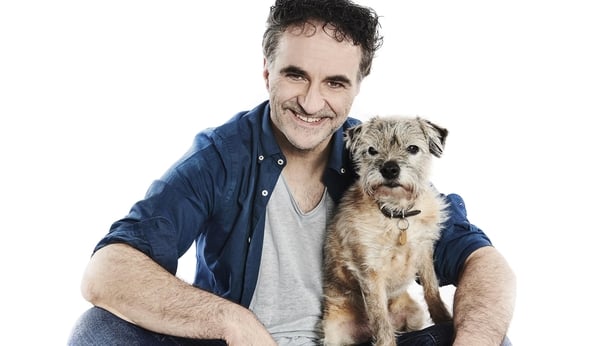 Celebrity Portrait Artist of the Year, 8.00pm, Sky Arts & NOW TV
In this special edition, the likes of Anneka Rice, Jenny Eclair and Mark Gattis take up their palettes to try their hand at painting, while Denise Lewis, Laurence Fox and Martha Plimpton sit for them.
The Undateables at Christmas, 9.00pm, Channel 4
Familiar faces pop up in this special. Among them is rock star Daniel, who's 32, and his fiancé Lily, who are celebrating their first anniversary as an engaged couple.
2019 has seen Daniel play bigger gigs than ever and even receive an invitation to the BAFTAs. Daniel is autistic and plans a festive surprise to prove he really is Lily's Prince Charming.
Inside the Cage: the Rise of Female Fighters, 10.35pm, BBC One
Annie Price meets the women fighting to the top in mixed martial arts or MMA - one of the fastest growing sports.
Molly McCann is the first English woman to win in the top league, the UFC or Ultimate Fighting Championship, and invites Price to train and hang out with her as she prepares for her biggest fight yet.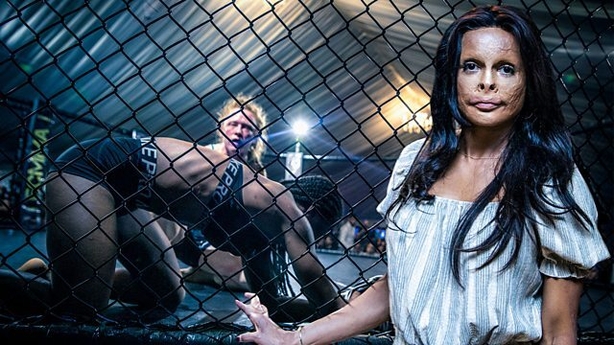 Ending Tonight
Gold Digger, 9.00pm, BBC One
In the wake of the damning revelations about Benjamin (Ben Barnes), Julia (Julia Ormond) returns to Devon to confront the fact it's her wedding day.
She's all set to offload onto Della, when her daughter interrupts. She is so sorry that no one supported her mother over Benjamin, and Julia's bravery in sticking to her guns has inspired Della to finally grow up and invite Emily (Maeve Dermody) to the wedding.
Don't Miss
The Brexit Storm Continues: Laura Kuenssberg's Inside Story, 9.00pm, BBC Two
Deffo one for those who can't get enough Brexit. Laura Kuenssberg goes behind the scenes and beyond the headlines once again, as cameras follow her reporting on one of the fiercest political battles of Britain this generation.
The story begins as Boris Johnson (below) is elected leader of the Conservative Party, and with it becomes Prime Minister of the United Kingdom.
The film follows his efforts over the summer to secure a deal with the European Union, who had previously refused to reopen the withdrawal agreement. Along the way, dramatic twists and turns in the story look set to block Johnson's path for delivering on his promise to 'get Brexit done'.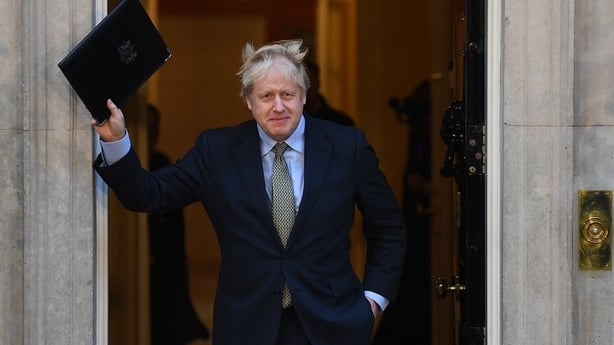 Click here for full TV listings