Daisy Ridley says people around her have ''changed'' since she found fame, as she admits some family members don't know ''what to say'' to her now.
The 27-year-old actress, who plays Rey in the recent trilogy of Star Wars movies, admits people no longer know ''what to say'' to her, and revealed she is treated differently because of her celebrity status.
Speaking to Stylist magazine, Ridley opened up about what surprised her about becoming a well-known public figure, saying: ''Matt Damon said that often it's not you that changes, it's the people around you, and I've noticed that.
"It's other people who don't quite know how to be. It's difficult to navigate when friends and family who have seen you grow up suddenly don't know what to say to you."
"That's hard. Because I don't think I'm a big ar**h*le now, I'm just happy to be working.''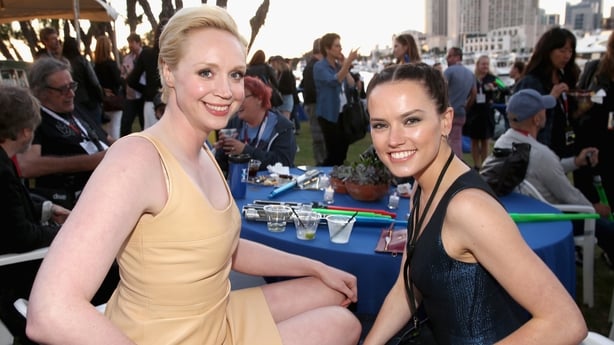 Daisy still isn't used to being recognised in public, and finds it ''really uncomfortable'' when people approach her in the street.
''It's really uncomfortable. I'm not used to it. For the most part people are being really nice, but I'm not a small talk kind of person. It's like, I'm not your hero, you like the character I play.
"But I'm getting better at it. I also have really good friends. They're incredibly defensive, in an amazing way. I was in a supermarket with two of my friends a while back - I was really tired, it was in the morning - and this person started to approach and they just went, 'No, not today.' I was like, 'Thanks guys.' ''
For more movie news, click here