Catastrophe star Rob Delaney is among the cast members announced for Disney's planned Home Alone reboot.
Chief executive Bob Iger revealed in August that Disney's new streaming service, Disney+, had a "reimagination" of the 1990 Macaulay Culkin-starring classic Home Alone in the works.
The news did not go down well with many fans, with one tweeting: "Home Alone is a classic. Just leave it alone".
Despite the backlash, the reboot is moving full steam ahead, and the leading cast members have been revealed.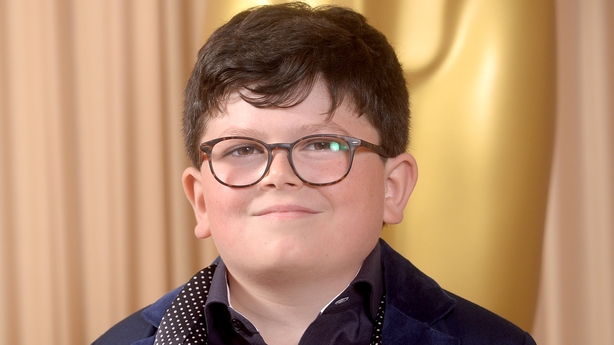 10-year-old Jojo Rabbit star Archie Yates will play the leading role. It is thought he won't play Kevin McCallister but a similar character, according to The Hollywood Reporter.
It is reported that Delaney will play Yates' onscreen father, while Unbreakable Kimmy Schmidt's Ellie Kemper will play his mother.
Despite the strong casting, commentators are still not entirely convinced about the film.
Home Alone reboot? Horrible idea. As far as kids and Christmas films go, I'd say Home Alone is in the 'god tier'. You WILL NOT better it, so you may as well just leave it. #HomeAlone

— Ross Murray (@RosscoJammin) December 11, 2019
Nothing against these actors and the crew behind this film but nobody asked for a Home Alone reboot!! Instead of attempting to remake already great films, people should be creating and telling new stories! At this rate, there will be no unique films to watch anymore https://t.co/vVkVmfZQ8G

— + Skinny Steve + (@wolverineyay) December 11, 2019
I think the cast for Disney's Home Alone reboot looks good, but I also think Home Alone is a timeless classic and that this will leave a bad taste in a lot of people's mouths as they will view it as trying to cash in on nostalgia. #HomeAlone #filmtwitter

— Anothermillennialreviewer (@AnothermillennR) December 11, 2019
stop making reboots. please

home alone was perfect you literally cannot improve it by making a reboot

— Emily Parnell (@millyparnell) December 11, 2019
Nobody asked disney for this home alone reboot pic.twitter.com/7g43iYuwIV

— Mike Zeroh (@MIKEZEROH1) December 11, 2019
Filming on the reboot is due to begin in early next year.