Fleabag's Phoebe Waller-Bridge has told the Ryan Tubridy Show on RTÉ Radio 1 that she feared her friend and co-star Andrew Scott would be "eaten alive by the public" after his smouldering performance as The Priest in the hit comedy.
Waller-Bridge and Scott have been friends since they starred together in a play in London 10 years ago, and the Fleabag creator and star said he had given "so much to this show" with his iconic turn as the charismatic cleric in season two.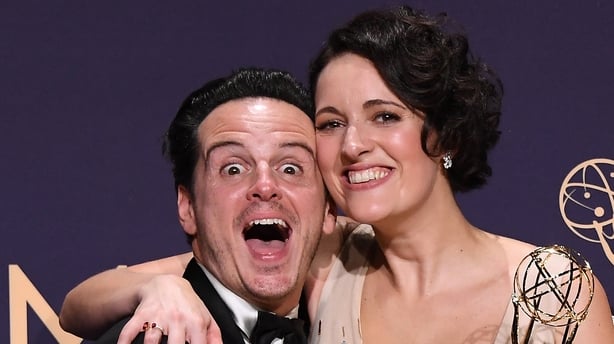 "Part of me thinks, 'I wonder if my whole writing career has just been me building up to writing something for Andrew so we can hang out again?!'" she laughed.  
"I thought there were so many traps I could fall into with kind of 'comedy priest' or 'sitcom priest', and I really wanted him to have a complexity and integrity," she explained to Tubridy. "And the moment I thought of Andrew in the role I couldn't get him out of my head."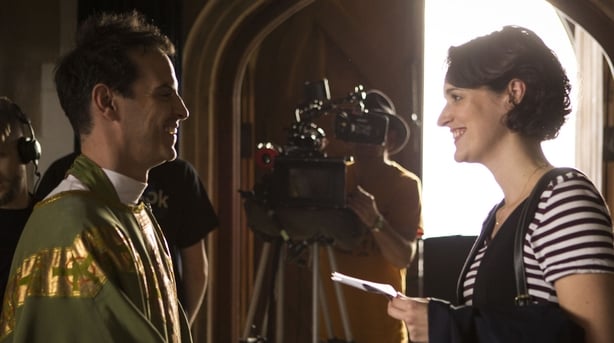 When asked if she was surprised that Scott's performance became a "phenomenon" once his scenes had aired, Waller-Bridge replied: "When we were filming episode five, and Andrew whips open the curtain at the confessional scene and I saw the playback of that on the day, I was like, 'Oh, I think we might be in trouble!'. 
"Because it just felt like this kind of iconic Darcy moment - the little look on his face and him just looking so rugged and handsome. And I remember thinking then, 'I think he may be eaten alive by the public!' after that moment."
"I've known Andrew for so long and I've always thought, like I said before, he's just so charismatic, [an] incredibly sexy man," she continued. "But so much of that is to do with his openness, and his heart, and his wit. Knowing that, my challenge was to try to bring all that to this character so that Andrew could play all those things. 
"I knew that if we could capture even a thimble of what Andrew had in real life in this character then we'd have everyone screaming for more."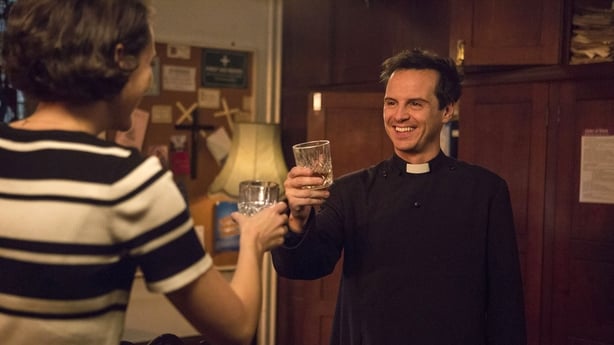 Waller-Bridge also spoke about the creation of the character, and how the real-life insights of "a monk called Father William" had helped to bring The Priest to life.
"We met once and we spoke on the phone quite a few times," she recounted. "That was the insight that I desperately needed, because I needed to speak to a priest - and he'd been a priest for many years before - who completely owned the fact that he was also a man and a human and was vulnerable with me when talking to me about it. 
"That was an incredible insight, because he said some things that just expanded my brain in terms of what it means to have faith, but also just really broke my heart as well in terms of things he doesn't consider sacrifices but things I would consider sacrifices. We talked about celibacy, which was something I never thought I'd have the opportunity to talk to a priest about - sex. 
"So I was very, very lucky with his contributions. And then talking to Andrew in such detail about this character and what he wanted to bring to it as well... I was just so lucky with the people; everyone wanted it to be a vulnerable character. 
"I really wanted him to be a good man, because there's so much cynicism around the Catholic Church and around priests and all that sort of thing. I actually think that the basic principles of that faith are good, and to be kind. I thought that was something the show really needed as well." 
Listen to the interview in full here.