There's a look back at 40 Years of The Sunday Game, actor and peace campaigner Mark Rylance explores the WWII story of his grandfather, while The Apprentice goes on the scent of perfume . . .
Pick of the Day
Sunday Best: 40 Years of The Sunday Game, 9.35pm, RTÉ One
On 8 July, 1979, RTÉ unveiled The Sunday Game. It was a one-hour highlights programme focusing on the pick of the day's GAA championship action, with Cork's defeat of Limerick in the Munster hurling final the first featured game.
Since then The Sunday Game has gone on to be the mainstay of RTÉ's GAA coverage, a Sunday night essential for many gaelic games fans across the island. The James Last tune Jägerlatein has been the show's iconic theme for most of the run, while the much-loved Michael Lyster hosted for 35 years, a record unlikely to be beaten.
This look back at the past four decades should bring back a lot of great memories - and some controversial comments from the many pundits who've graced the programme down the years.
Here are Joe Brolly, Pat Spillane and Colm O'Rourke in full flight:
New or Returning Shows
My Grandparents' War, 8.00pm, Channel 4
There's no denying that the English love a good chinwag about war. To commemorate the 80th anniversary of the start of World War II, four celebrated actors explore their grandparents' extraordinary wartime stories.
Actor and peace campaigner Mark Rylance (below) explores the extraordinary story of his grandfather Osmond Skinner, who spent almost four years as a Japanese prisoner of war.
In this moving and compelling film, Rylance's views on war are tested as he uncovers the real and shocking story of how Osmond survived Hong Kong's notorious POW camps.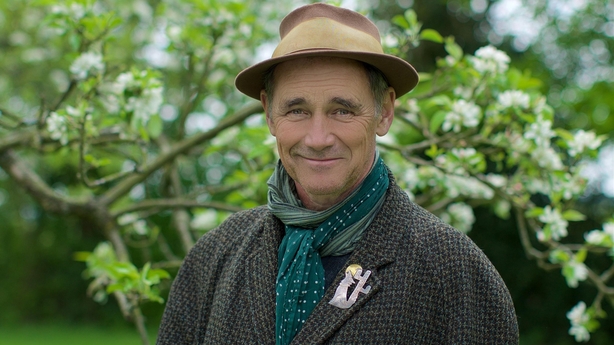 New to Download
Magic for Humans: Season 2, Netflix
Comedian and magician Justin Willman returns for a second run of performing magic tricks for people on the street.
Willman has insisted that the tricks he performs on the show are not aided by any camera or editing tricks. Have a look and see what you think:
Ending Tonight
The Sheriffs Are Coming, 8.00pm, BBC One
It's the final look at the work of UK high court enforcement officers, also known as sheriffs, as they strive to retrieve cash owed to members of the public.
A man spent more than £7,000 on a former police van he wanted to turn into a luxury mobile home, only to find out it was beset with problems. He was refused a refund, so took the dealer to court. When sheriffs Billy and Claire pay the company a visit, they get a frosty reception.
Meanwhile, sheriffs Dave and Michael visit a man who owes his ex-wife several thousand pounds, then Rob and Gerald visit a country house in search of the money owed to a wedding planner.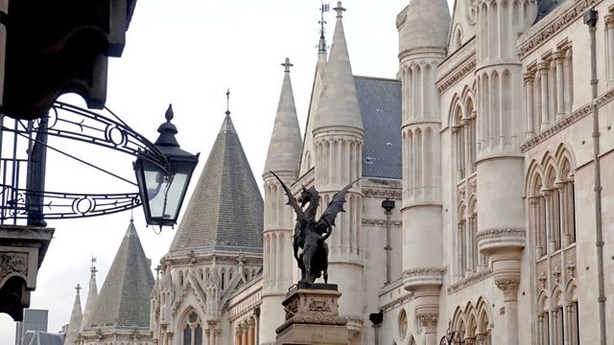 Don't Miss
The Apprentice, 9.00pm, BBC One
This should be a laugh. It usually is.
Alan Sugar summons the candidates to Burlington House in central London. cultural hub for the arts and sciences, it is home to five learned societies, including the Royal Society of Chemistry.
For their next task, Sugar asks the candidates to don their lab coats and goggles as he challenges them to create and sell their own perfume.
The teams will have to come up with their own signature scents and design and brand a unique bottle, before attempting to secure sales from two major retailers.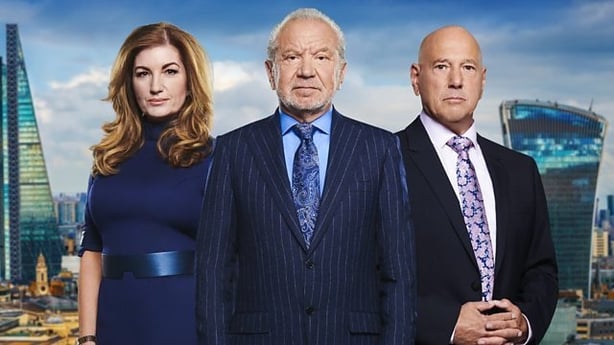 The Young Offenders, 10.35pm, RTÉ One
The craic continues down in Cork as Conor and Jock discuss the need for a cash injection, and decide to throw their lot in with Mairéad and buy a chip van to raise money.
Here's the Roy Keane cameo, with typically foul language from the start:
Click here for full TV listings