Dubliner Aisling Franciosi has won Best Actress at the Australian Academy of Cinema and Television Arts Awards in Sydney for her performance as an Irish convict in the revenge story The Nightingale.
Writer-director Jennifer Kent's harrowing odyssey was the big winner in the film categories, with The Nightingale also winning Best Picture, Best Direction and Best Screenplay for Kent, Best Casting and Best Supporting Actress for Franciosi's co-star Magnolia Maymuru.
Thank you SO much @AACTA! 💜✨Couldn't be prouder of #TheNightingale team. Really disappointed I couldn't be there in person to see you all but I'm so happy for you! https://t.co/WGCcHzIJvO

— Aisling Franciosi (@AisFranciosi) December 4, 2019
Just released in Irish cinemas and on demand, The Nightingale tells the story of Clare (Franciosi), an Irish convict on the hunt for Hawkins (Sam Claflin), the British officer who has destroyed her life. Helping Clare is Billy (Baykali Ganambarr), an Aboriginal tracker who shows her a way to reconnect with her own humanity as they pick their steps through Tasmania in 1825.
"It's an incredible role in a really challenging story," Franciosi told RTÉ Entertainment recently. "Despite the fact that I knew it would be challenging, I just really, really, really wanted Jen to cast me. I was ready to take it on; I didn't agonise over it."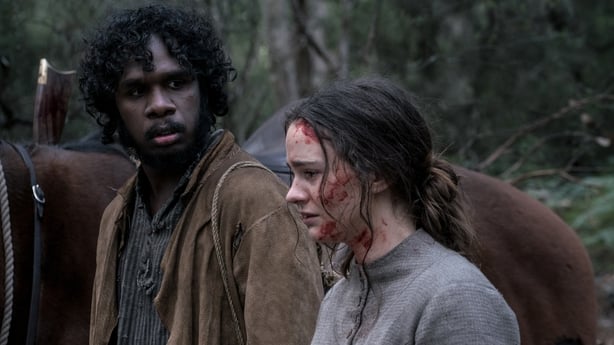 "The material was obviously sensitive and very difficult," The Fall star continued.
"Thankfully, I had Sam to help me through it, but I was shocked actually at how difficult I found it to kind of maintain my composure in between takes on certain brutal scenes and how difficult I found it to turn the emotional tap off at the end of the day. That was something I'd never had to grapple with before in terms of my performances.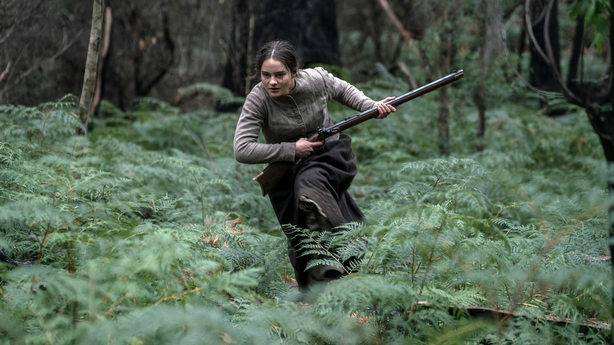 "But I think I just really felt the weight of responsibility having met real victims, having had people share their stories with me. Jen pushed us to be as truthful and as authentic as we could be for the importance of this story."