Ordinary Love directors Lisa Barros D'Sa and Glenn Leyburn have told RTÉ Entertainment that Liam Neeson and Lesley Manville had instant chemistry on set, despite having never met before the film.
In 2012, the acclaimed directing duo captured the Belfast punk scene with Good Vibrations, which told the powerful and infectious story of music legend Terri Hooley, who brought punk to the fore in Belfast in the 1970s.
Now, the married filmmakers have changed gears to tell the poignant and powerful tale of a middle-aged couple's experience of cancer.
Written by playwright Owen McCafferty, and with perfect leads in Lesley Manville and Liam Neeson, Ordinary Love is a story about devotion, survival and the epic questions life throws at each and every one of us.
Speaking to RTÉ Entertainment, Leyburn admitted that while the script wasn't written specifically for Neeson, they could "only hear it in his voice" when they read the first draft.
"Liam is somebody that we knew previous to this because we were developing another project with him, so we got to meet him a couple of times, and got to know him a little bit in person," he said.
"It wasn't written for Liam, but when we read the first draft we could only hear it in his voice."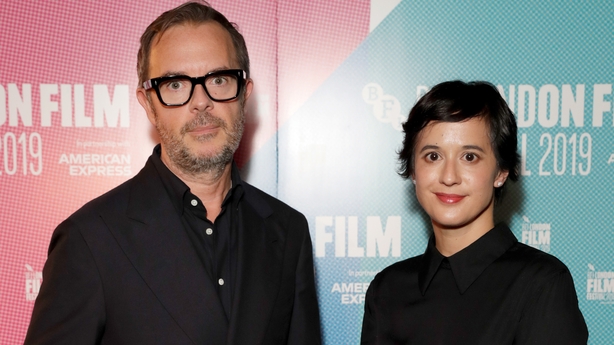 Leyburn said it was a dream of theirs to work alongside the great Lesley Manville, and that the award-winning actress had instant chemistry with Neeson.
"Lesley is an actor that we've admired for many, many years," he said. "We weren't sure whether we'd be able to get her because she had a big theatre commitment that year. But she again connected with the material and they were able to move things around. We had a small window that we had both of them and the planets aligned and we got them both together.
"They'd never met before. I think you assume sometimes that everybody knows everybody. They did know lots of mutual friends within the business but they'd never actually met."
Leyburn added: "But from the minute they met there was an instant chemistry and we knew it was going to be something quite special.
"I think they share a similar sense of humour, similar way of working, and they are both incredibly warm and kind individuals, and I think that chemistry and warmth comes through on the screen. It was an amazing experience to work with two such great performers."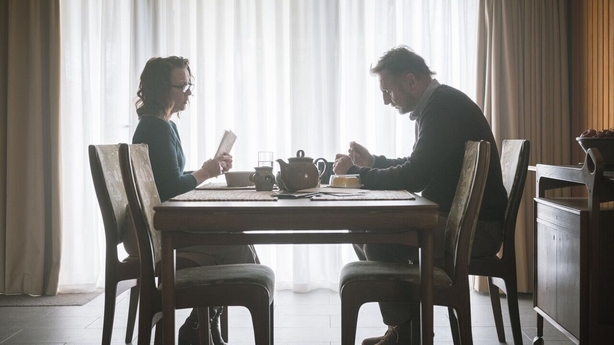 Barros D'Sa explained how they wanted the cancer drama to feel like an "uplifting story" that explores a beautiful relationship between two people.
"One of the things that we wanted to look at in the film was how even though you might be going through the biggest epic mysteries of life and death in your life, you're doing it while you're emptying the dishwasher or you're choosing what to buy in the supermarket for your dinner. And that just felt like a real truth about how we get through the day.
"It's very much a story of a couple who whilst they are going through these tough events, these are also events that are starting to open up the world to them in a way. That's why, for us, it always feels like an uplifting story to tell and a very warm story about the possibilities in that beautiful connection between two people that really brings them both life and keeps them going, and also what they are going through helps them to reconnect with the wider world again."
Ordinary Love is set for release in cinemas nationwide on Friday, December 6.
We need your consent to load this YouTube contentWe use YouTube to manage extra content that can set cookies on your device and collect data about your activity. Please review their details and accept them to load the content.Manage Preferences
For more movie news, click here