Grammy and Emmy award-winning crooner Harry Connick Jr has spoken to RTÉ's Today show about the "overwhelming" honour of getting a star on the Hollywood Walk of Fame and his brand new album.
The American superstar chatted to presenter Bláthnaid Treacy ahead of his recent appearance on The Late Late Show and revealed why he decided to pay homage to Cole Porter with his new record.
"For a couple of reasons. He's my favourite and the reason he's my favourite is because he's one of the few that wrote the words and the music", Connick Jr explained. 
"A lot of these composers would have songwriting teams, but Cole Porter wrote the words and the music."
He also divulged how he whittled down the tracks for the album. "There were so many, over 800 of them, and a lot of them I knew but I didn't want to just put the songs that I knew on the album", he said.
"So I went and did a lot of research and found some songs that I hadn't heard before, so it's kind of a combination of some of my favourites and some new ones that I heard that I loved."
In October, the entertainer was honoured with a star on Hollywood Walk of Fame, right beside his idol Cole Porter.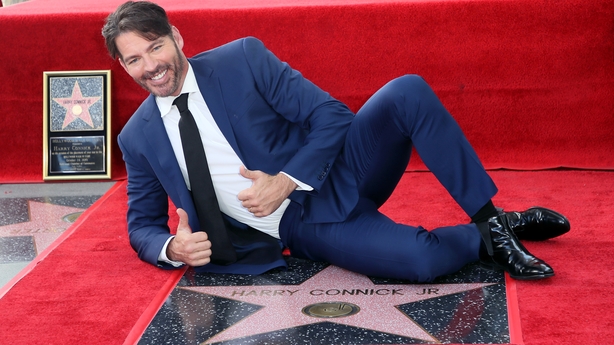 Connick Jr said of the accolade: "To be asked to be on the Hollywood Walk of Fame, I take that really seriously, it's so permanent and you're among people that you idolize.
"And then I found out I was going to be next to his star and that's just kind of overwhelming."
Bláthnaid is on the Today show talking to Harry Connick Jr. on Thursday's show, airing on RTÉ One after 5pm.
Connick Jr's latest album True Love: A Celebration of Cole Porter, is out now.