With just over one week to go until the most eagerly anticipated production of the Irish TV calendar airs, The Late Late Toy Show team has shared an adorable teaser ahead of this year's show.
Marshmallows, Christmas jumpers and popcorn angels are the order of the day, as one little boy and his family prepare to settle in to watch the show, and there's also a special appearance from Gabriel, The Late Late Show owl, named after the late Gay Byrne.
Ryan Tubridy recently promised that this year's Late Late Toy Show, which takes place on Friday, November 29, will "spread the love around the world" as it shares messages from families to their loved ones in different countries.
Speaking on his RTÉ Radio 1 show on Friday, Tubridy said he and the Late Late Toy Show team had decided it would "be nice on the night of the Toy Show to deliver a little message to families in Bondi Beach or in Boston or in Brighton or in Bristol or Bombay or wherever it might be".
"There'll be a lot of young children watching at home in Ireland, maybe they have brothers and sisters on FaceTime or WhatsApp who are older and around the world and want us to say hello to them," he continued.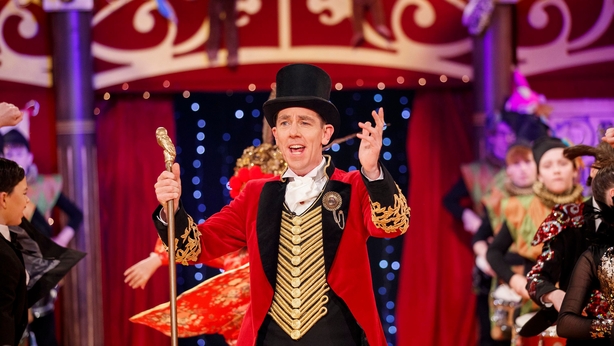 The presenter admitted that this year's Toy Show had "crept up, tapped me on the shoulder and said: 'We're here!'"
"I spent some time in the Toy Cabin yesterday with the Elves, going through the toys for this year and here's what happened: it was just the most fun," he teased.
"The toys, and the selection of toys, and the things to have fun with and goof around with are probably the best I've seen in years. And it's not about expense, and it's not about plastics in that sense; it's just about fun.
"[There's a] Lot of old-fashioned fun out there, and I think you're going to enjoy what we have to offer you."